It's amazing what expensive tires will do for a bike.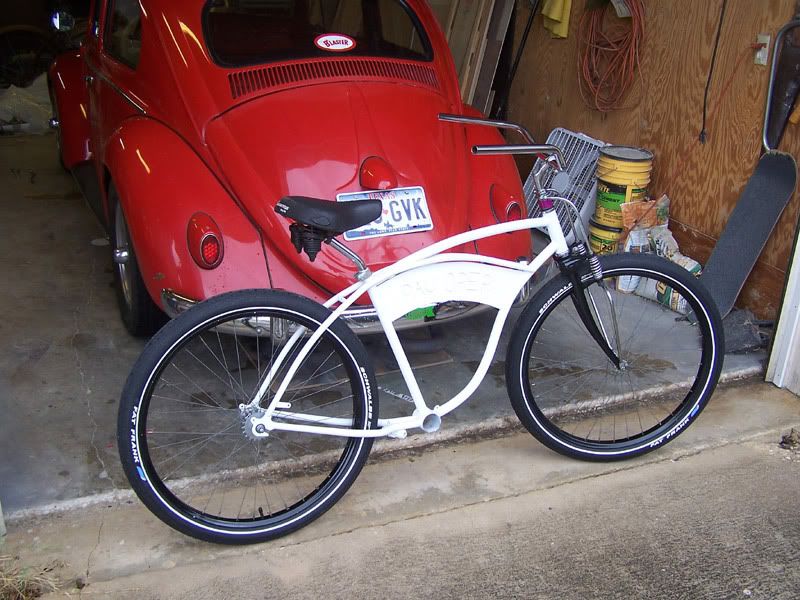 The handle bars are for another project.
They are ok, but I don't like the way they tweak my wrists.
Black apes are supposedly still on the way.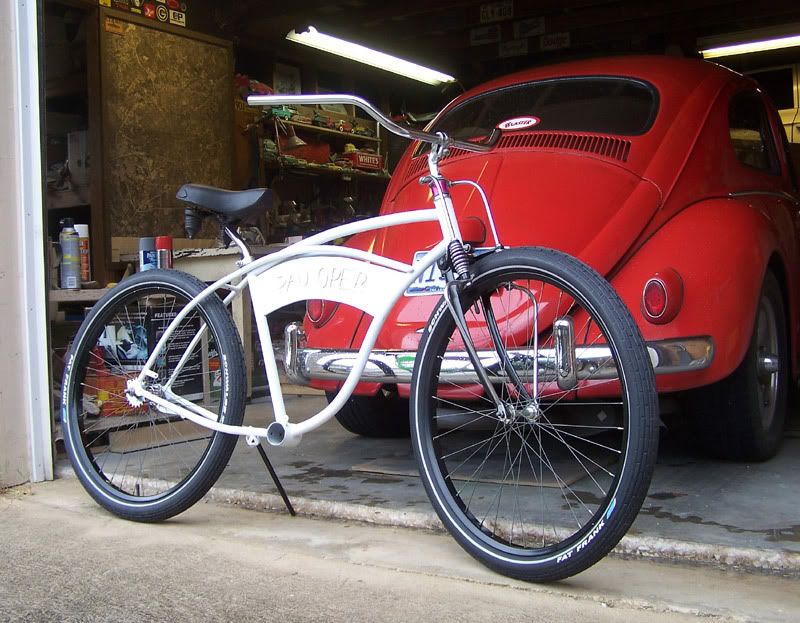 NOT thrilled at the reflective stripe on the Franks, but not upset.....sure wish they were totally black.
They're neat tires, though.
I like them!!!!
Can't wait to roll 'em!
My bike shop guy had his shop broken into last night....more of the storage for repair bikes.
Pissed off customers.
Man, I hate thieves.