Hi Guys (and Girls ?),
I'm a french 31 years old from Paris (so can you excuse my english ?). I really discovered bike univers since only 1 year. I saw a beach bike in a shop and i knew that it will be mine. My wife offered it to me few mounth after, for my 30 birthday.
It smel like an micargi made in taïwan (i think) but I like it.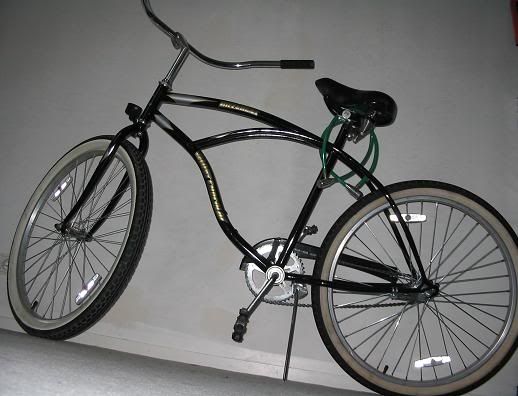 I joined the
custom brigade french forum
few days after to buy the first think I installed on it. I bought a springer bent fork.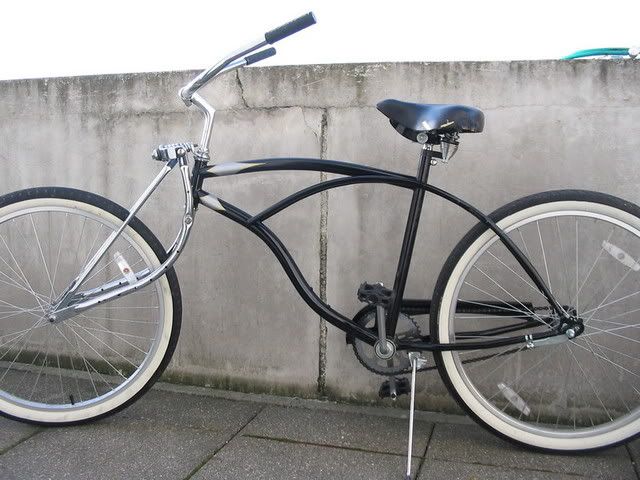 Then, I installed a head fender and a head light.
After, I bought a banana seat and I changed the handle bar. I also bought a back fender on the CB Forum at the same user who sold me the fork.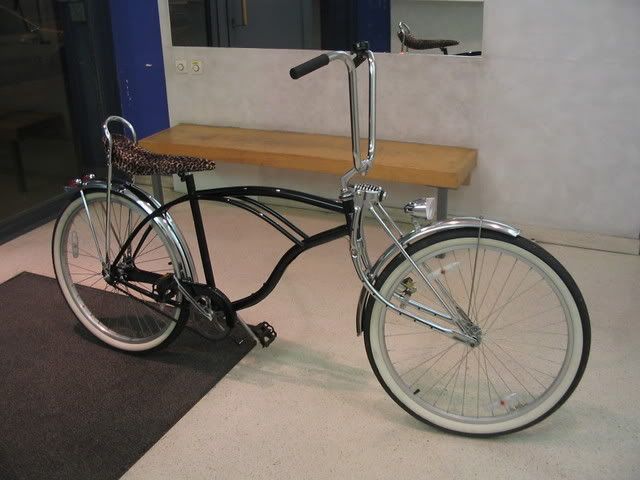 Now, I have a second one found in a trash. I Roll on it till the first one will be RRBB. I just painted the new bike in white.
Here is the one I ride for now
The black one is dismantled and is waiting for modification. Il will RRBB with a bondo tank, and after i'll see what i will do.