Hey, the names Steve, I'm from Northern Illinois, & I'm an amatuer pinstriper/ kustom painter, kustom kuture fraek, and obsessed with old cars! I'm 16 but I dotn have enough cash for a car yet so I get my kustom-building itchies out by workin on this beep
Dig the tailight....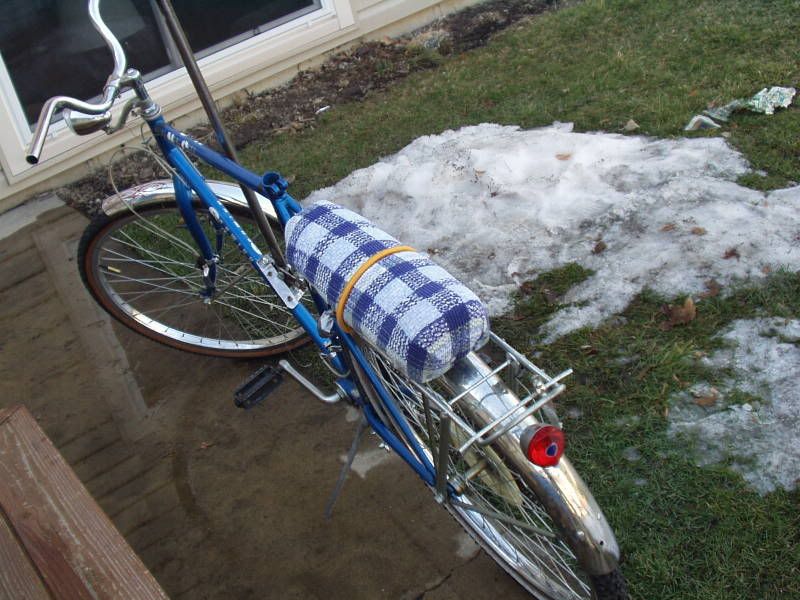 suicide brake setup
Here's kinda my plan, it keeps changin
Day I got it. Got if from my grandparents for doing some (actually a poop load) of yard work for em, it's been sitting in thier basement for 20 years. I tried pumpning up the rear tire so I could take it for a spin and the innertube blew out really loud and my grandma freaked out, it was hilarius!
Like i said, I need to savemy cash for an old car of some sort so because I got this bike for free its a zero dollar project!
I'm usually on Youngrodderz, and i know at least a few people on here, like GmcKid & Spiral_Out
http://www.therodderz.com
beep site you got here, oh yeah Kyle (GmcKid) referred me so give him a cookie see yall later ~Steve