I have no idea what year these bikes are. I got the red one last year and the green one has been kicking around my parents house for years. The red bike has 28" wheels and the green has 26" wheels.
I tore both bikes down without too much trouble and got to sanding them.
Safety first!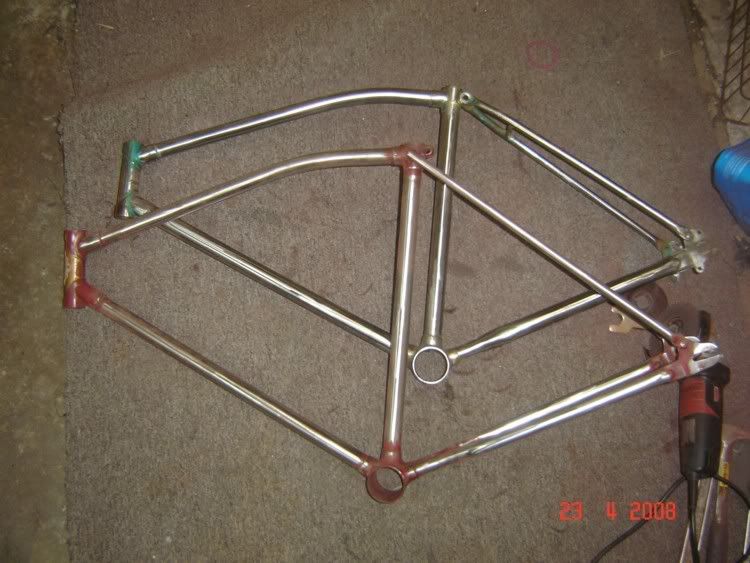 I still have to sand the paint in all the small corners. Then sand the forks and decide what i am going to do with the wheels whether to sand down the originals or find new ones.