Hey guys I recently finished this bike for a friend. It took me over a year to complete because - a) I am lazy. b) I had to redo the front wheel an repaint the spokes 3 times. I have only ever built 3 wheels in my life and these are two of them. I swapped the geared hub to an old CCM Hercules coaster hub. Painting the rims took a couple tries cause I used Krylon latex H2O paint and I ended up with a ton of runs so I had to strip and repaint. I am not patient enough for that type of spray paint. Anyone know how to lace a wheel after painting the spokes and not scraping half the paint off of the spokes? Hahaha lessons in frustration. But it is complete and I hope she likes it.
The condition I received it in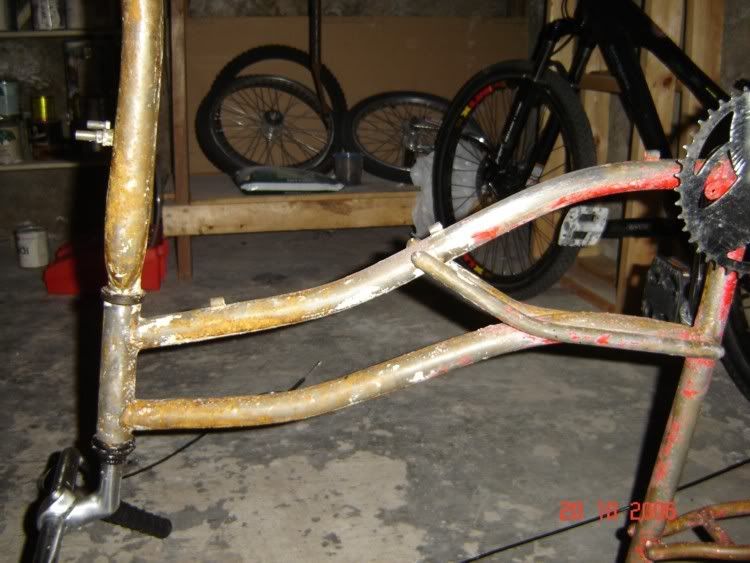 Partially cleaned. Canti posts and brake cable guides shaved off. I left the lower cable guides on for if I ever find a cheap 3spd hub.
Finished product.