I got out the paint stripper gel and some sand paper for that horrible tank paint scheme. Here's what I came up with.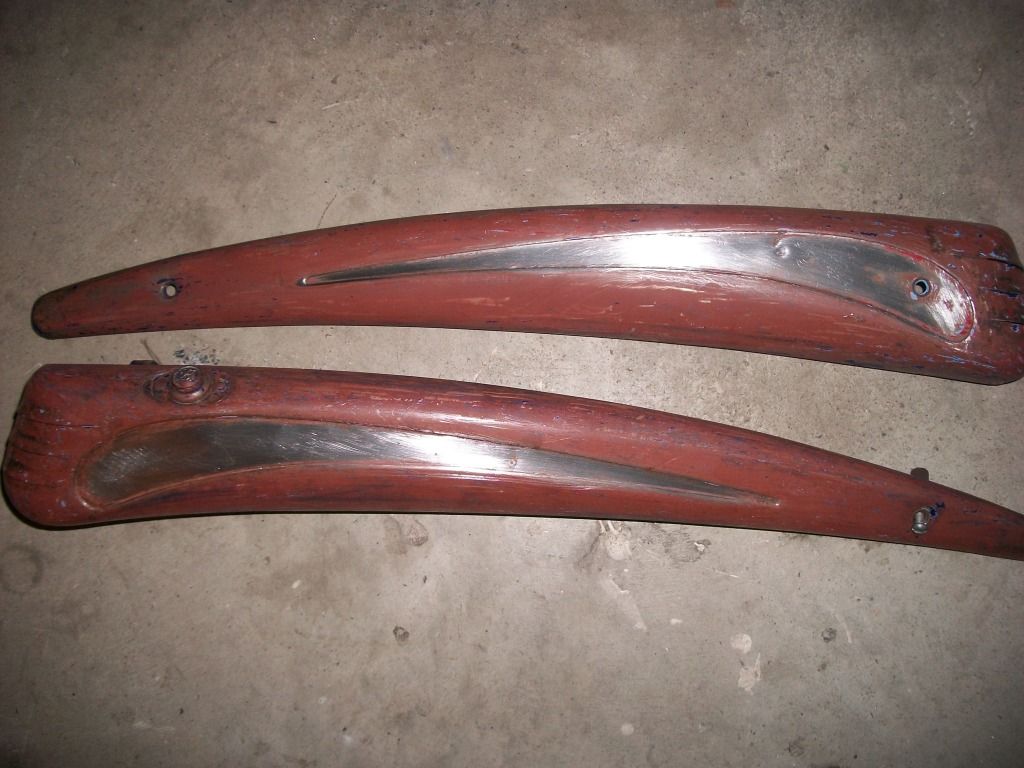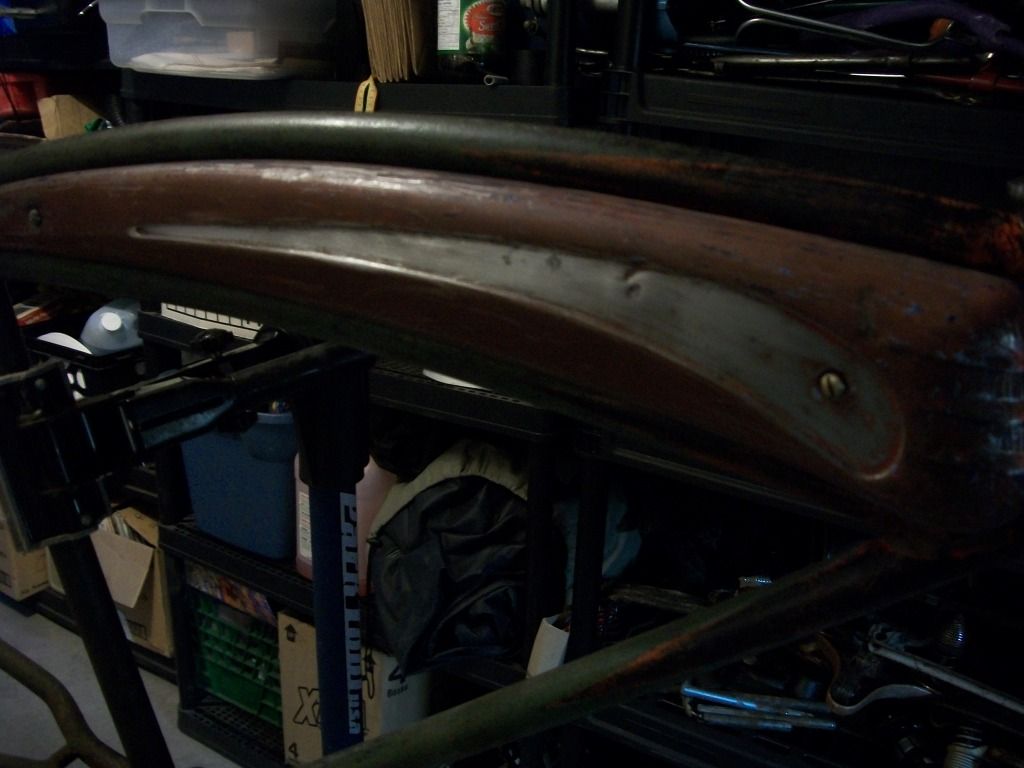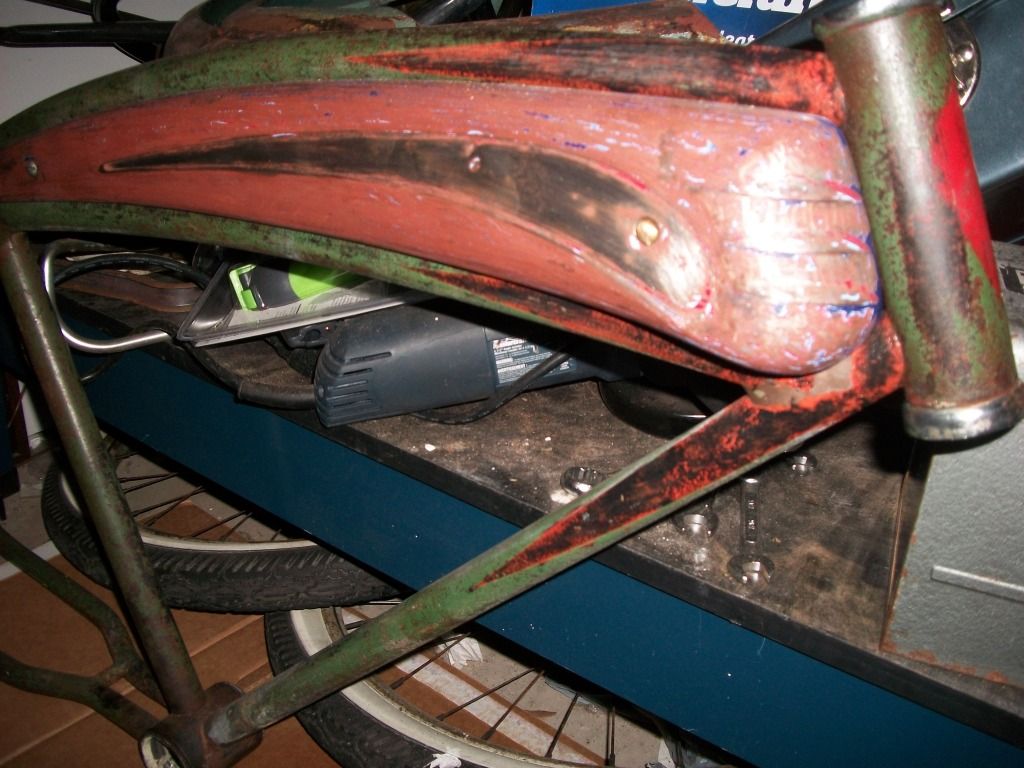 Dug out a crusty Shockmaster fork for a possible piece. I may use a couple. I like the pre-war tubular legged ones better.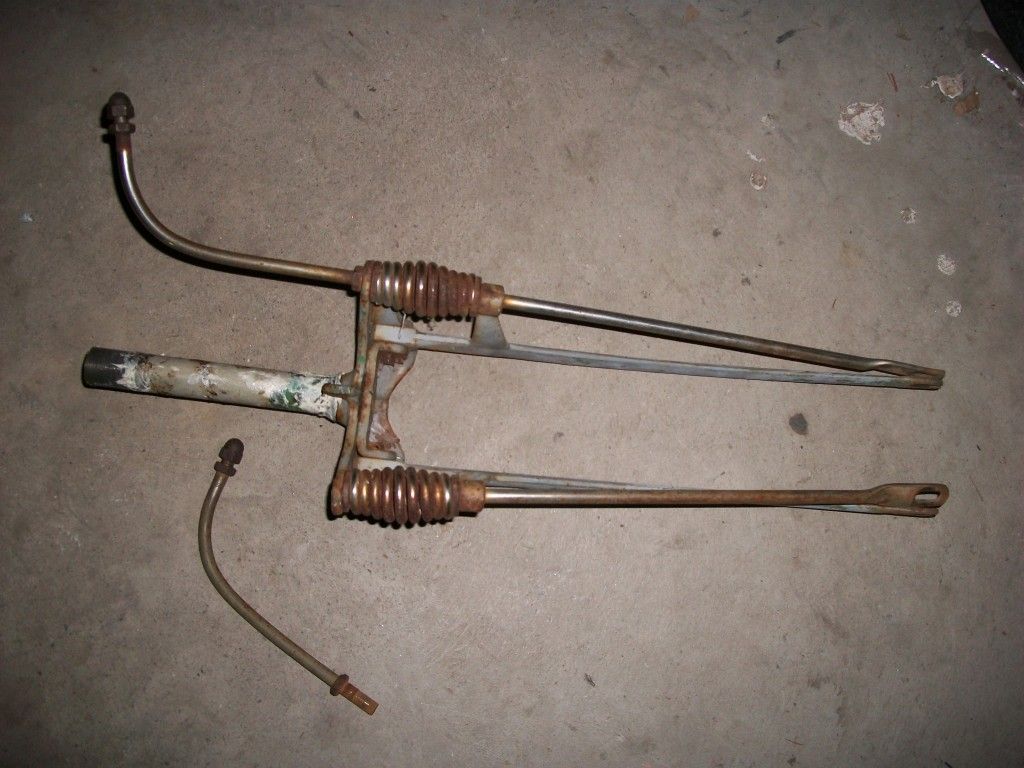 I also dug out some crusty Rollfast Roamer duck tail fenders, now where did I put my cutting wheel?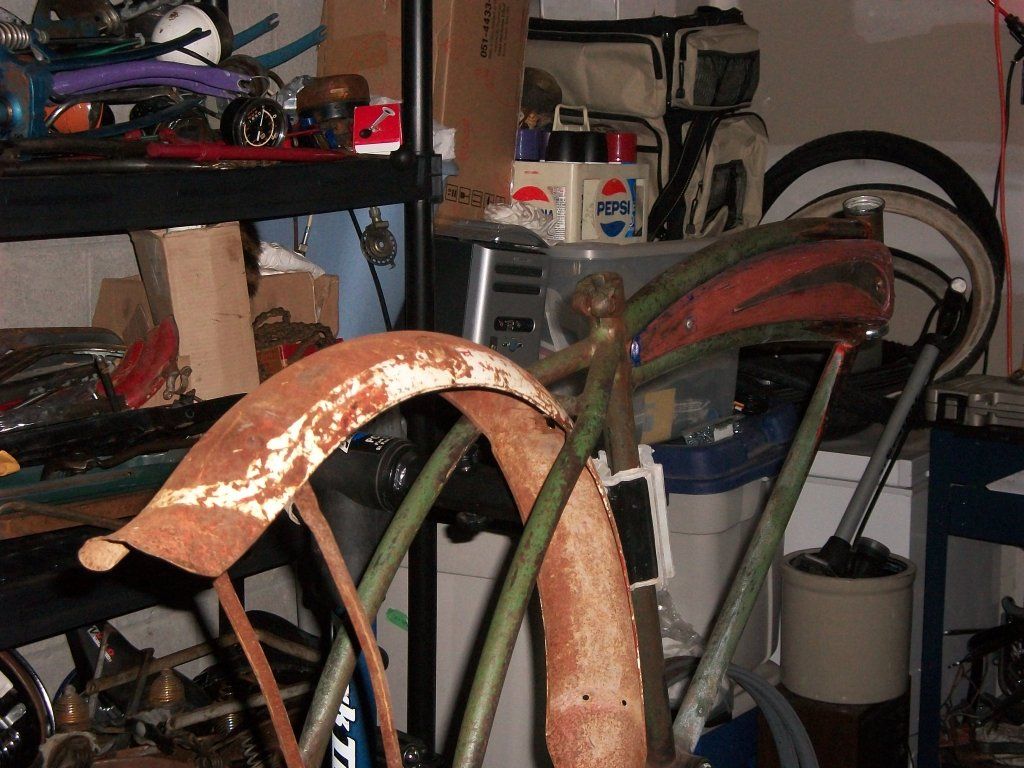 I think the old green paint is going to go over the next couple of days as well.
Cheers.