Nothing is wrong with my Xtracycle but the chance to upgrade to this Sun Atlas Cargo frame was to good of deal to pass up especially after I sell the old Xtracycle frame.
As it is right now. all of these parts will be transfered over to the new frame.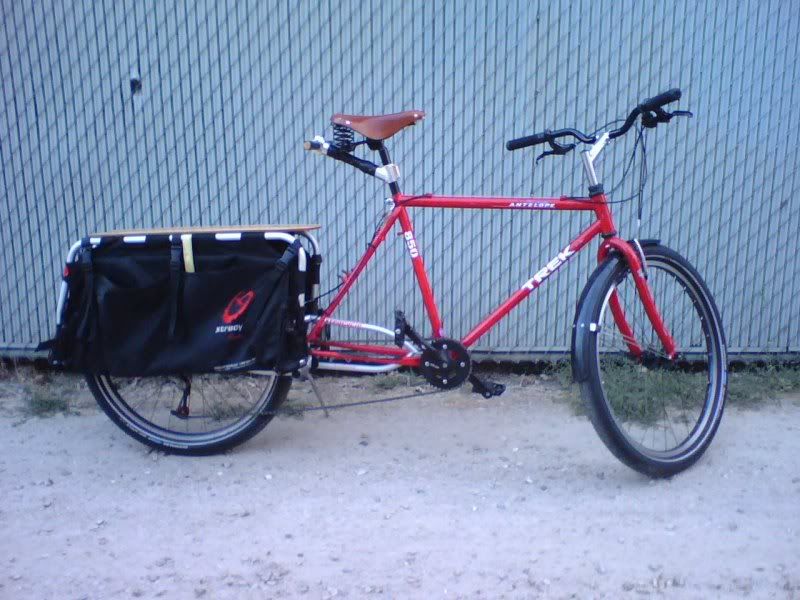 The Sun Atlas frame-chromoly. I need to order a new fork.