...its all about having fun right? Anyways, I know mine wont be able to compete with all of the old school cool and high dollar/crazy fabricator skills builds...but ill enjoy it. Anyways, im super broke but help manage a non-profit community bike shop so have access to a ton of junk parts (99% Wal-mart BSO's). We have had this frame up at shop ive been meaning to build for almost 3 years now so here it goes. Should be pretty fast since I won't be doing anything fancy.
Your standard Schwinn Diamond frame.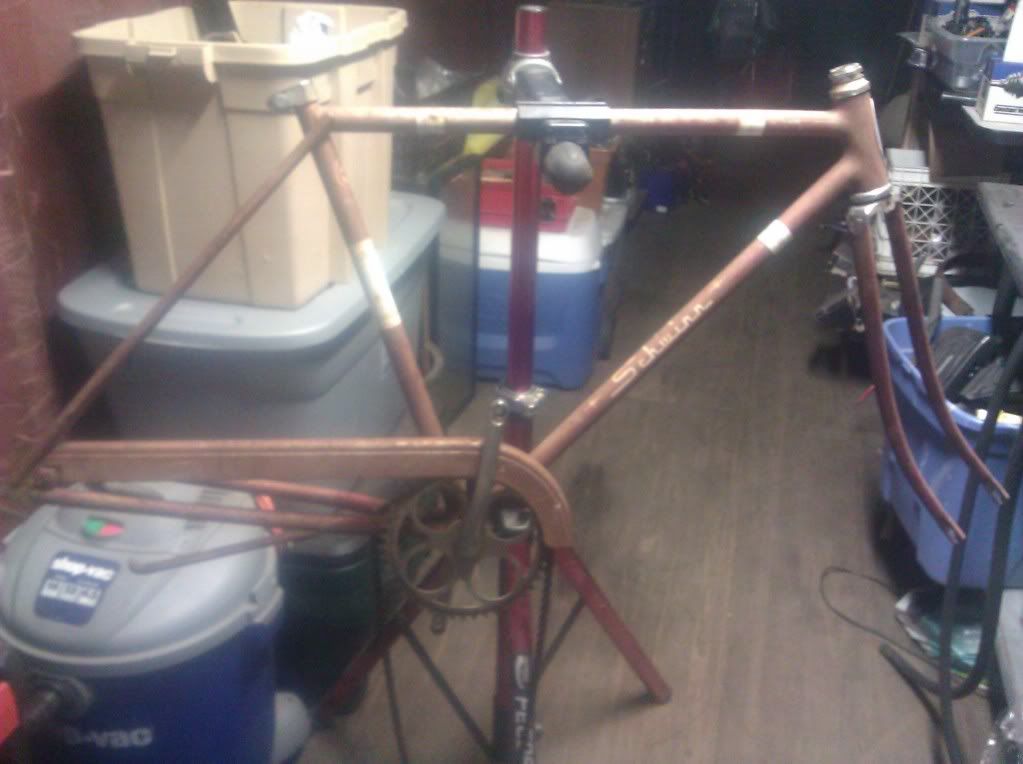 Love the patina!
Some parts I picked up, the fenders don't fit but thats what hammers and grinders are for right
?