Name to come. (I figure the bike will name itself as I go.) What better reason to finish I project floating in my head than the epic RRBBO! I've been into muscle-bikes and now verging into ol skool BMX, so I thought I'd try to combine the two into a concept of making the earliest looking BMX I can. As if BMX were happening in the 50's with tank bikes.
I'll start with this 50's Stelber 20" tank bike. I love the Stelbers. If you have never seen them, check out the frame. Unique to them as far as I know. They made a 24" with this frame too (wish I had one!) I read somewhere that the geometry let them sell it to the 26" crowd even though it was a 24. Just by raising the seat I guess.
Here it is as bought in a lot of 5 bikes for $25! (Best score ever.)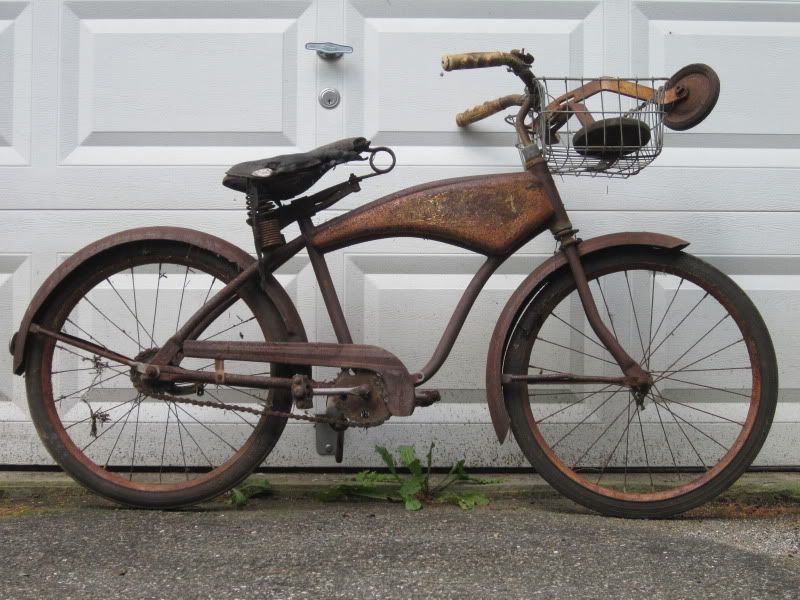 This was an early concept of it, but everytime I try to use these forks on a build, I get rid of them. Too modern or cheaply made or something.
Here is where I am at with my spare parts as of today. Nothing even bolted yet. Disc brake front rim. Some sweet Demolition Momentum tan walls for the fatness 20X2.35. the seatpost is from a 1950's mixer, which will probably not work out. Looks cool though!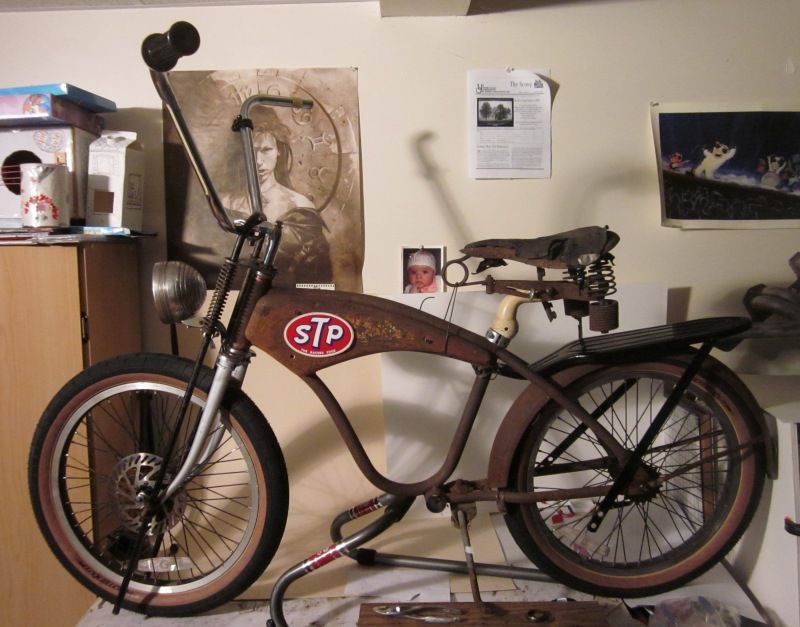 So I'd like to try to make a custom Springer. As if this were the earliest MX bike. Which may be my downfall, but I can always make it a truss if I run out of time.
Here's my Sears Screamer sprung sissy to use for inspiration.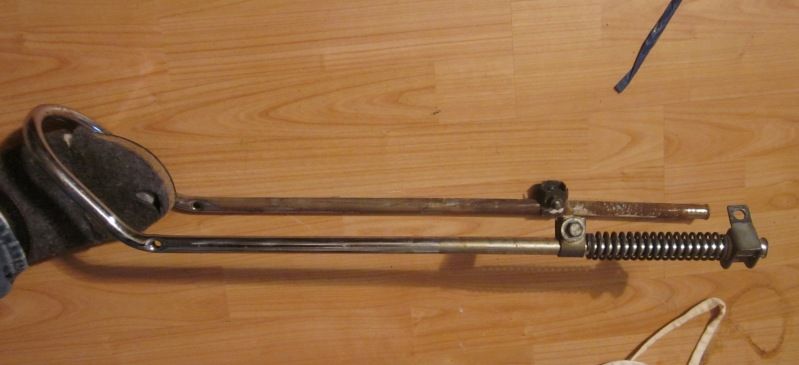 I have a few challenges ahead. One that the seattube is for a wimpy little kid seatpost. Hoping I can just drill that mamma out. Maybe even retaining the the set screw?
Second, the bottom bracket is for pressed bearing little kid cranks. That won't do. It is an odd size though at 35mm. Bigger than english (and not threaded) and smaller than American by a mile. Do you guys think I could get sealed spanish BMX bearings in there? Spanish are 37mm, so two mm bigger than the shell.
The studious among you may have noticed what is special about that rear hub? It is dual drive with a sprocket on both sides. It is for an e-bike. Now don't get too excited. I have a lot on my plate before I start thinking about E-power. But if there is time at the end... this frame would be sweet with that little motor centered in that loop!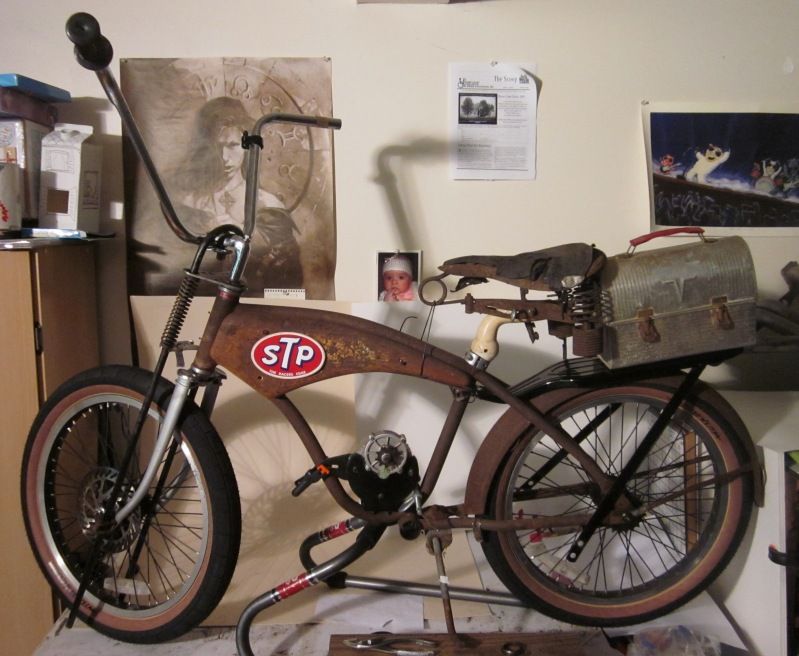 Turns out two batteries fit perfectly in the lunchbox on the rear rack! (Which will be level naturally.)
Here is a mock-up with a 26" truss fork. But I am not sure if I want to go that long.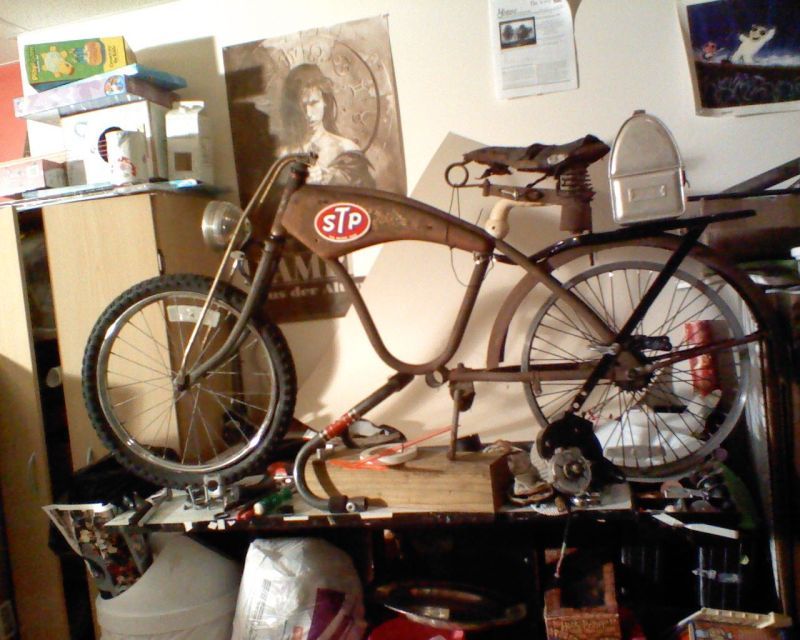 Anyway, I failed to finish last year, but for those who didn't see it, here was the Svelte Spider. It is donating the fork to this build so far.
I look forward to more of the inspiration I am already getting from you guys!! RRB rules.