Details, Details, Details....
Quite a diverse list of bikes donated parts so this old girl could live again, there are parts on here from an Electra (rear wheel, chain & handlebars), 2 different Schwinn's (Varsity pedals & a Lavin bmx crank), and old AMF Roadmaster 10 speed (seatpost & steering stem), Huffy front sprocket, and even from my Atlantic Coast tandem (seat). I don't know what the front wheel is from, it came out of a friends barn.
Since I felt a little crowded sitting on it I filled the seatpost with sand and bent it back a little.
After that I just had a ball playing with paint & stickers!
Hope y'all like it.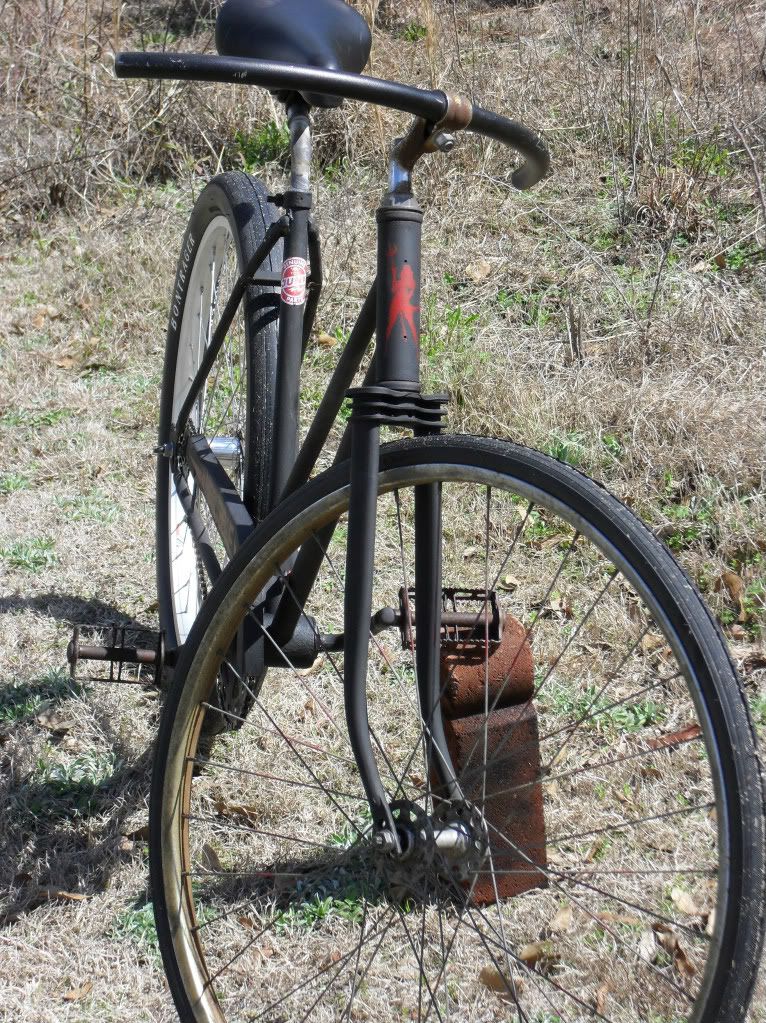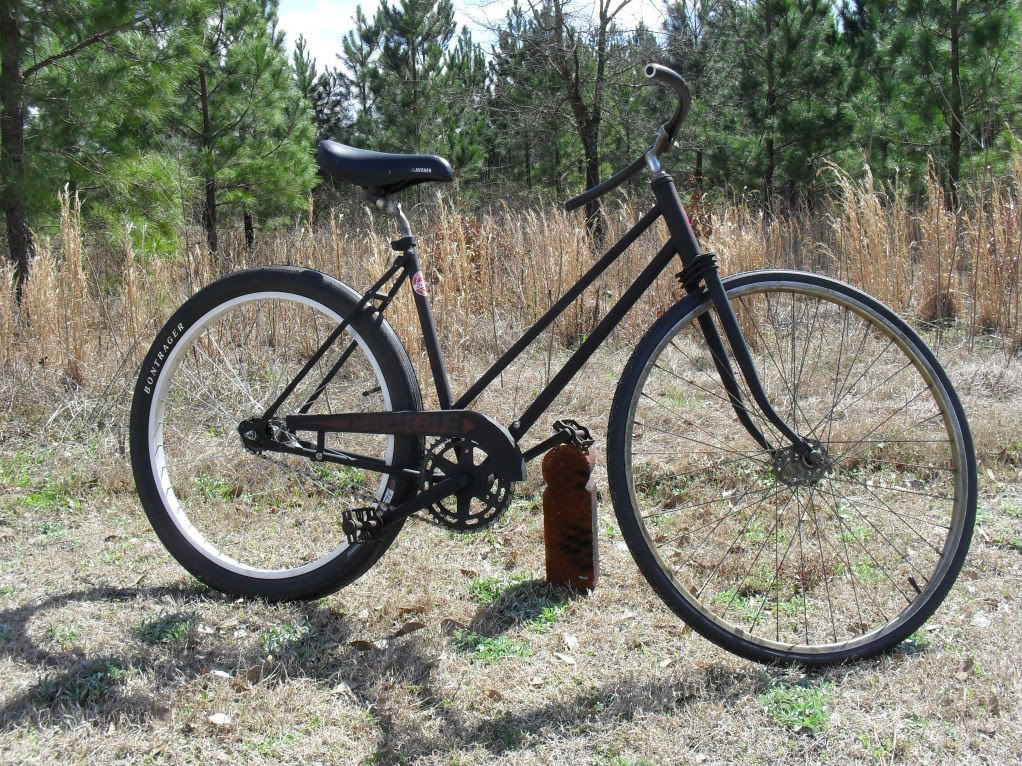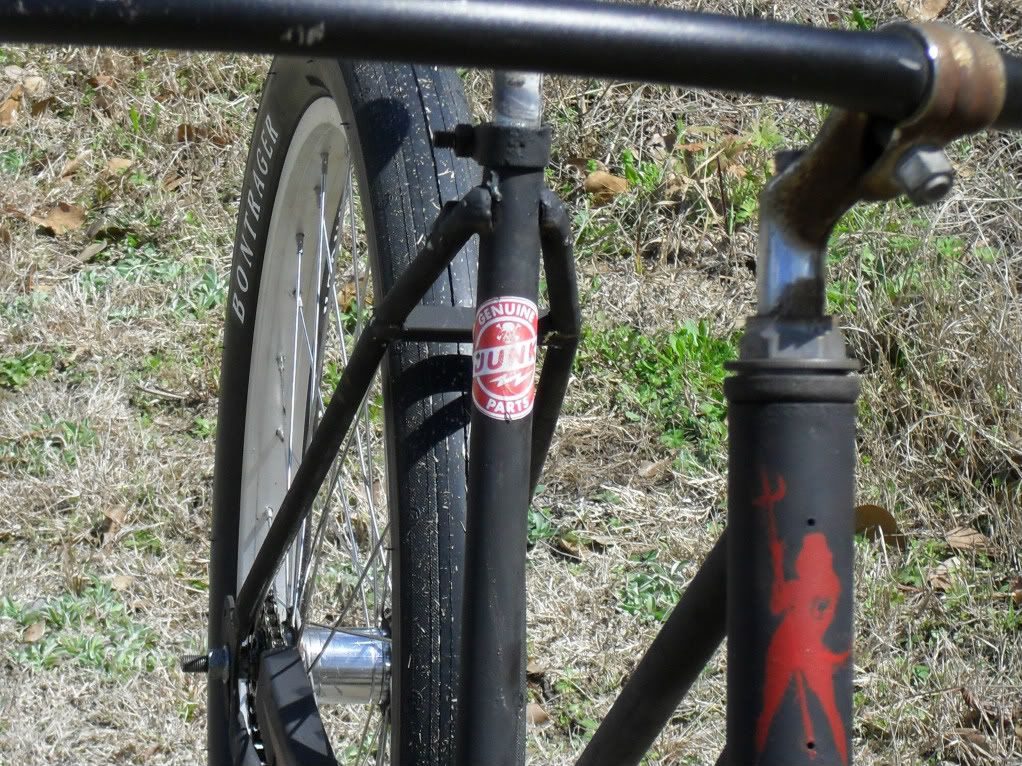 Did I mention that this thing is a blast to ride?