THANKS FOR VOTING MY BUILD - 5th PLACE
BUILD INDEX
FINISHED BO7 THREAD HERE
viewtopic.php?f=68&t=61035
FIRST SET OF FINISHED PIC ON PAGE 109 HALFWAY DOWN
viewtopic.php?f=67&t=56671&st=0&sk=t&sd=a&start=1620
SECOND SET OF FINISHED PICS ON PAGE 111
viewtopic.php?f=67&t=56671&st=0&sk=t&sd=a&start=1650
TRADING CARD ON PAGE 113
viewtopic.php?f=67&t=56671&st=0&sk=t&sd=a&start=1680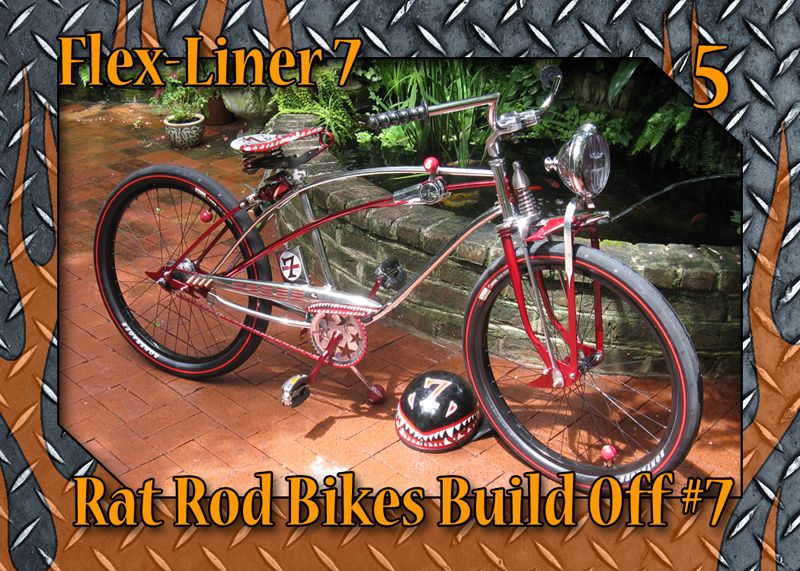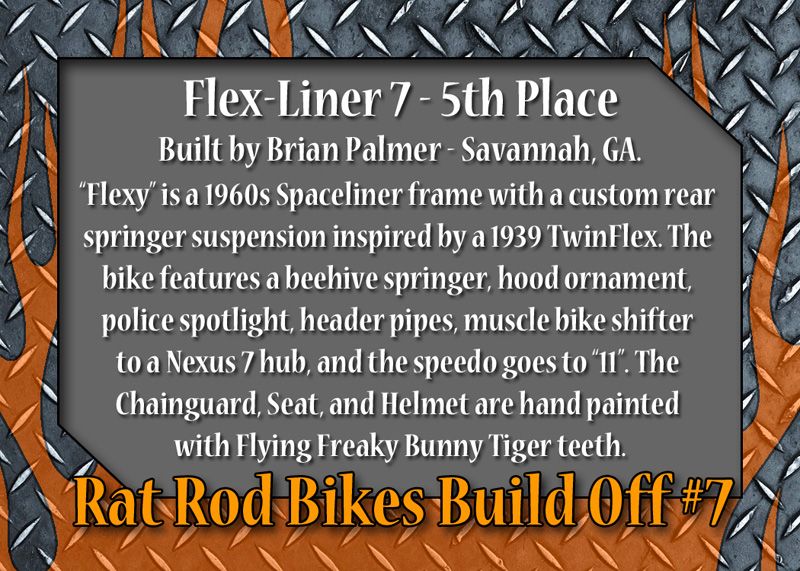 I can wait no longer, even if I am halfway across the world from most of my build brothas!!!
You guys are having too much fun. Last year was my first Build Off with the ultimate beer bike BEER RUN. I can still hardly believe that somehow I finished 28th. Especially considering that I did not enter and start my build until the last 30 days of BO6. Wow, what an exprerience!!!!!
viewtopic.php?f=55&t=42349&hilit=+beer+run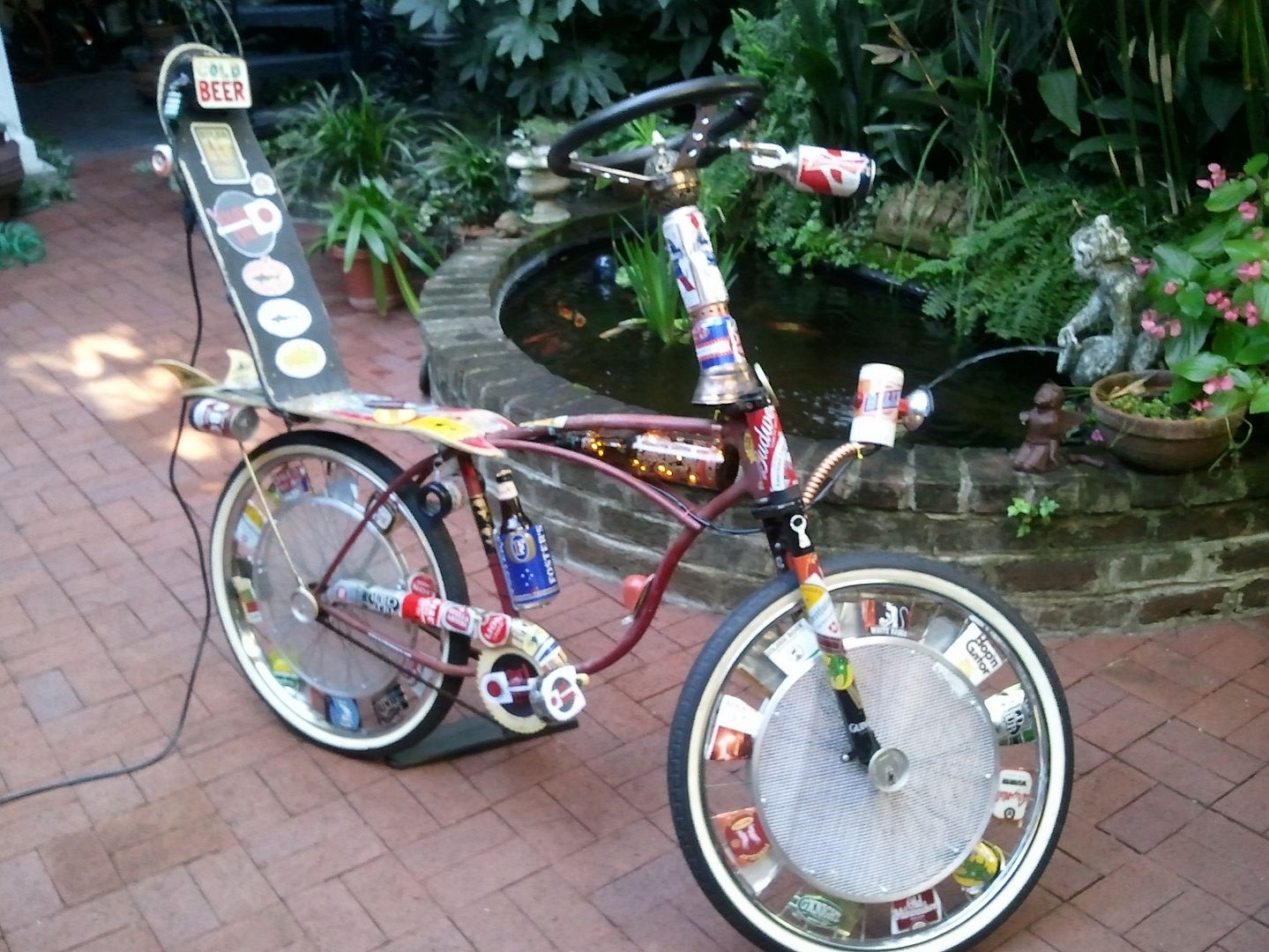 I also truly appreciate the support and response I have received from my Fugsley build.
(
viewtopic.php?f=21&t=44315
)
This community of custom bike builders never ceases to amaze me. In addition to finishing with a cool as h*** bike, there were four crowning jewels to last years build off.
- One: Spending 6 hours with Jake Sensei talking about "Did you see what xxxx did" and "How about YYYYYY's build" in Philly. We were total strangers up to that point (other than RRB chatter).
- Two: BEER RUN got me free admission to the Savannah Craft Brew Fest where they used it as a display and I got free GOOD beer for my beer bike.
- Three: Seeing BEER RUN hanging as art in my buddy's craft pizza joint and hearing about it from friends that didn't even know it was my bike.
- Four: Building up online friendships with a lot of you guys as a result of the shared experience of the build off and the support you gave me for my Fuglsey build as well.
Thanks for all of the support. I look forward to a fun time during this years build off. If any of you are ever in Savannah, please look me up!!!
Okay, Here are my ideas for this year. I originally had two build ideas. Either a trike made from a Nirve Clutch kids chopper with a old WF trike rear or a Bonneville Salt Flats Side Car build.
You can see some of the parts and ideas in the Pre-Build Off thread I started back on March 12th.
(
viewtopic.php?f=21&t=53957&hilit=+cuz
)
You can also see my thought process on probably moving to a more practical build. I currently have two very cool regular rides (a Dahon Jetstream and a Nirve Cannibal), and my wacky but extremely fun Fugsley ride. But, I really don't have a cool RAT rod bike to ride around my wonderful city.
My thinking right now is to move forward with a great RRB build of my Spaceliner frame with the 1940s beehive springer fork with a SA 5 speed IGH laced to a 24" wheel with 24x3 Cream Thick Bricks. I have a cool twin tube 5 speed shifter as well as some other cool ideas. This will probably end up being a big boys muscle bike with banana seat and apes, but we will have to see once I get home and do some mock ups.
Opinions are welcome. I am having a blast in Myanmar, Bali, Indonesia, and Malaysia, but there is a piece of my mind that stays on the Build Off. In many ways it doesn't make sense considering the absolute paradise I find myself in at Bali, but I guess I guess I have the RRB flu much worse than I thought. My wife just looked over my shoulder and said "Oh my God, Rat Rod Bikes again". LOL.
. She will never understand.