Hi everyone, well its been a busy fews day, with more painting.I've been taking pictures! I came up with a design for the tank which I rather
liked, so I went with it.I came up with the name of the bicycle a few months ago ' GRADY ROCKET ' and have been working on something simple for the logo that was suited to the era.Just a simple curved text and looking for a bit of inspiration, I came across a 1920's radio and really liked the shape of the speaker mesh, so came up with the centre part in between the lettering.It didn't have to be perfect as I new I would be ageing it on the edges.
Few pics of the design.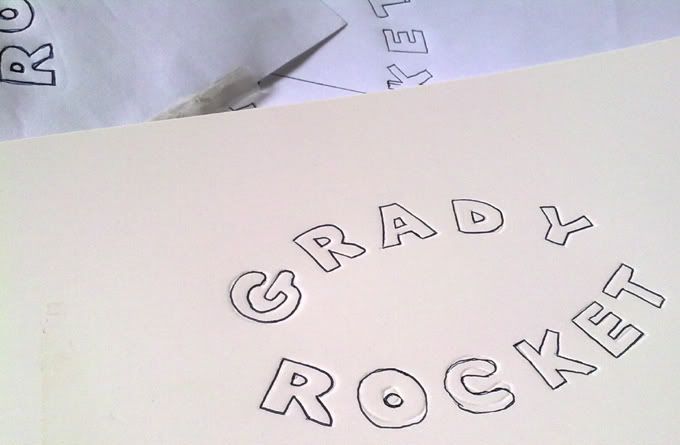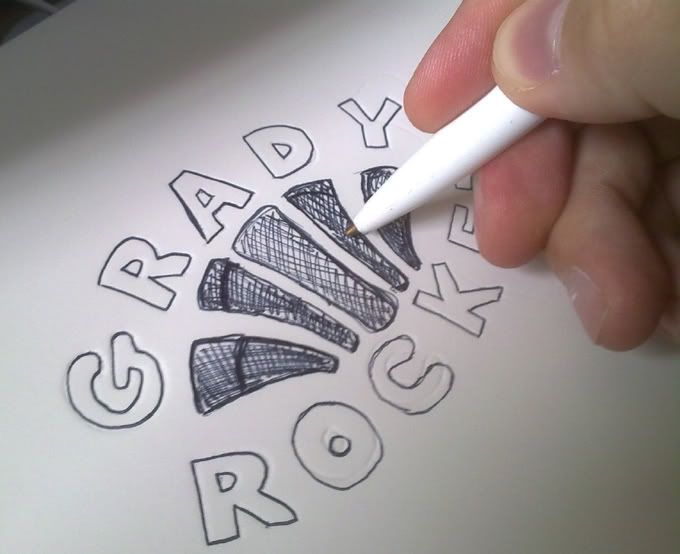 Cutting out.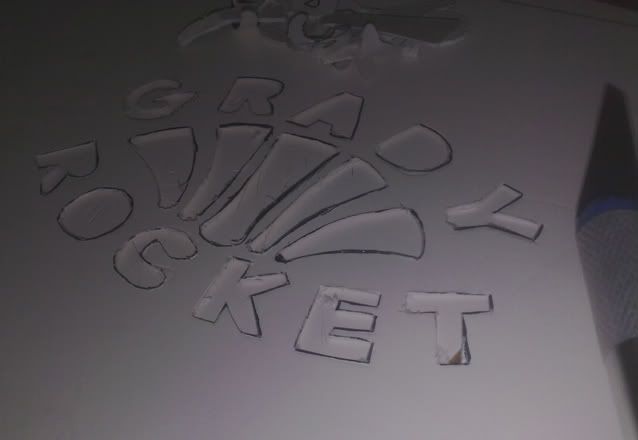 Little test on some card.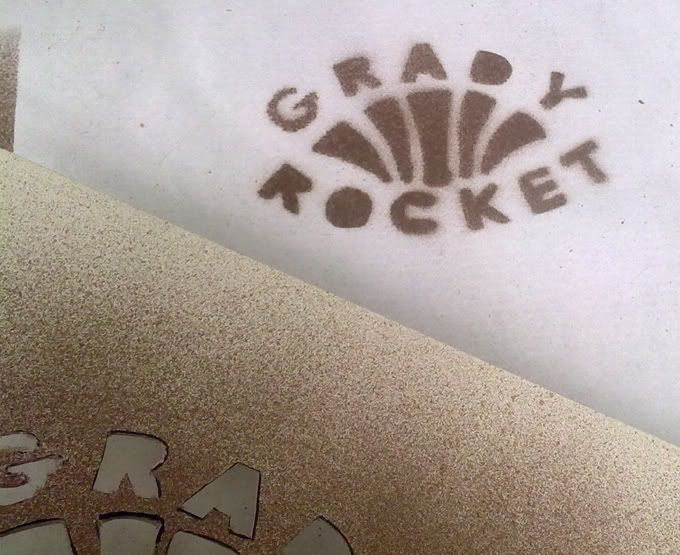 Spraying on the cream base colour on the tank.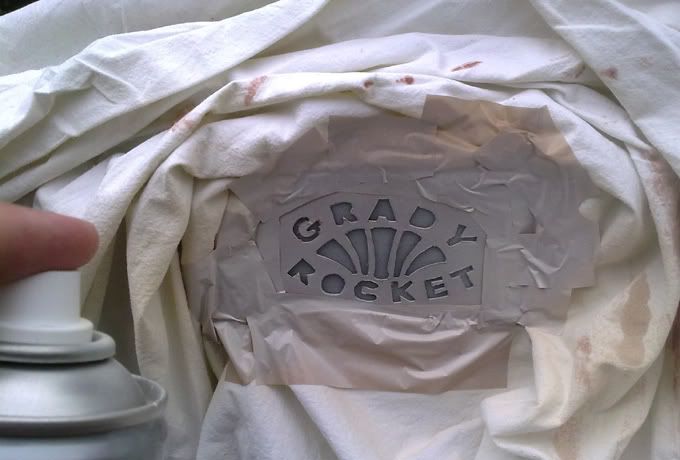 Went over the top with the top darker cream.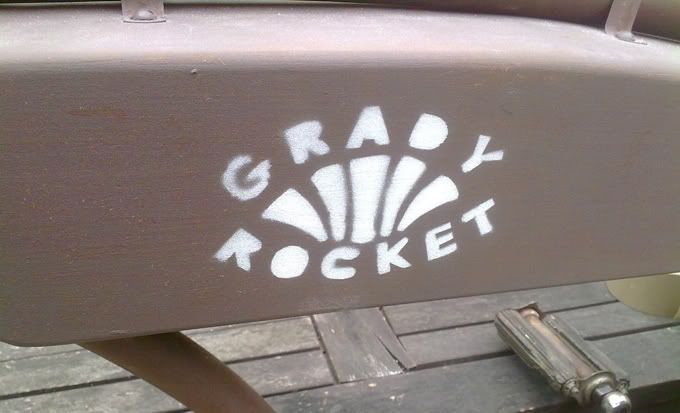 I did some dry brushing on the logo with muddy browns, rusty orange and the main chocolate colour.Then I started painting the
pin stripes on the tank.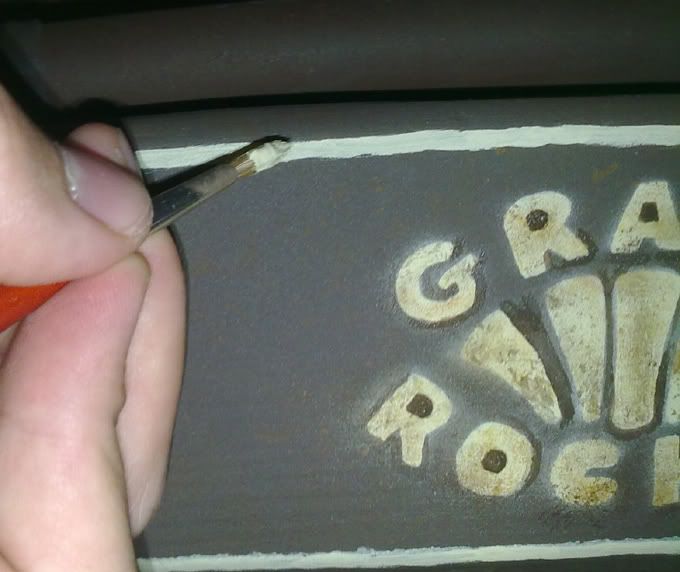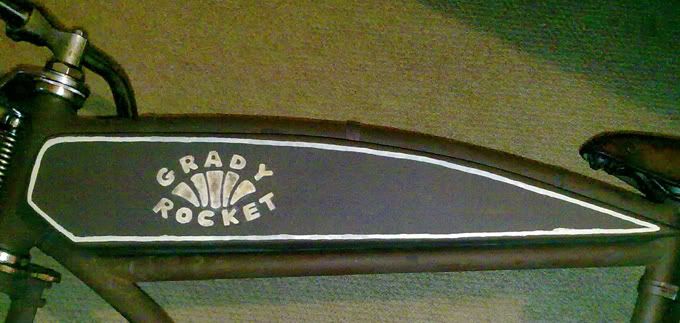 Here is part of the tank with the aged effect.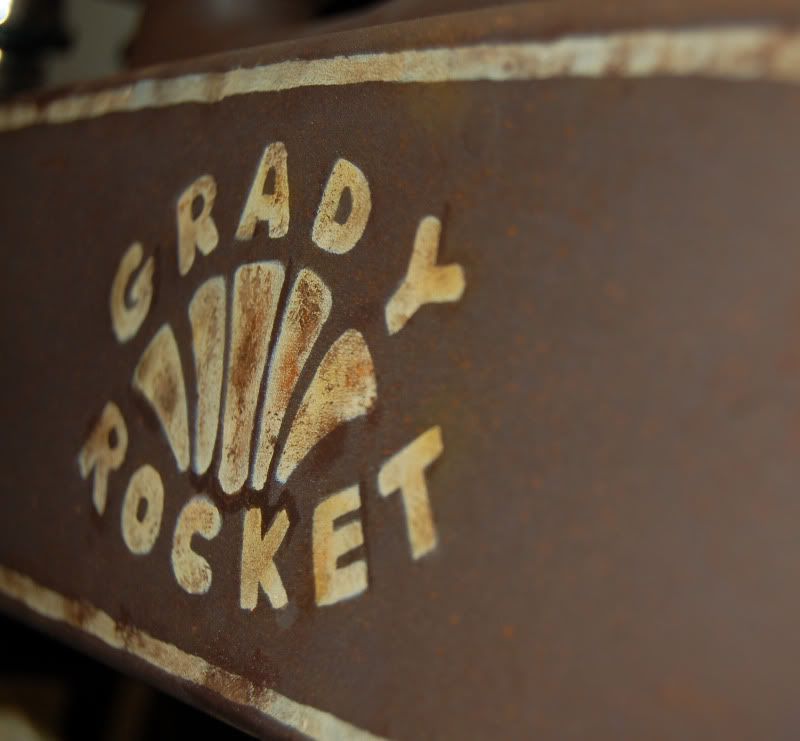 Pin stripes on the chain guard and oil tank.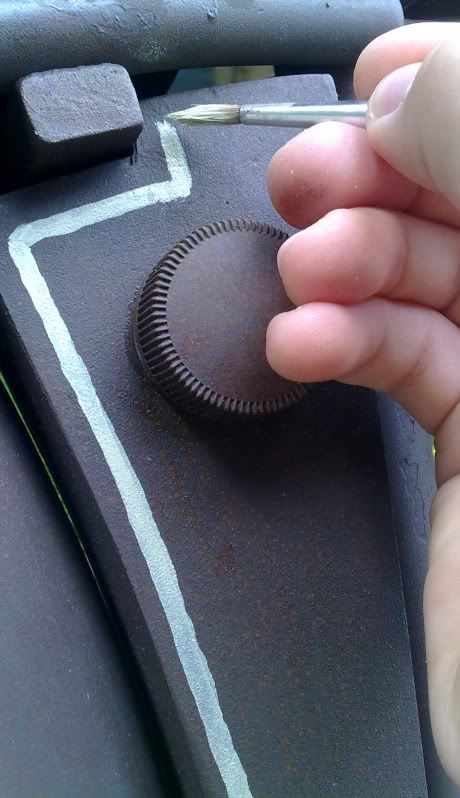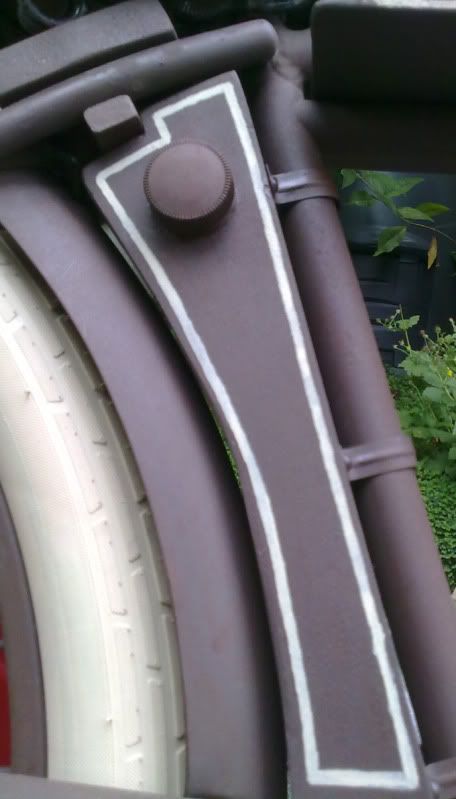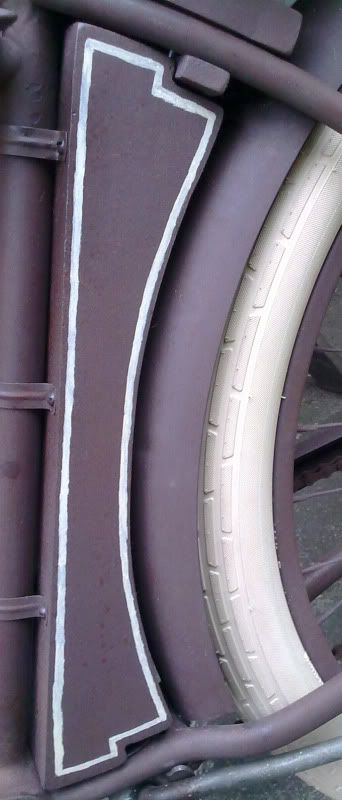 Ageing them
The tank and oil tank caps have been stuck on now, and I have dulled and rust painted
a few of the shiny bit, still got to do a bit more and will probably do some more distressing to the logos and pin stripes, but here is what the
bicycle looks like now.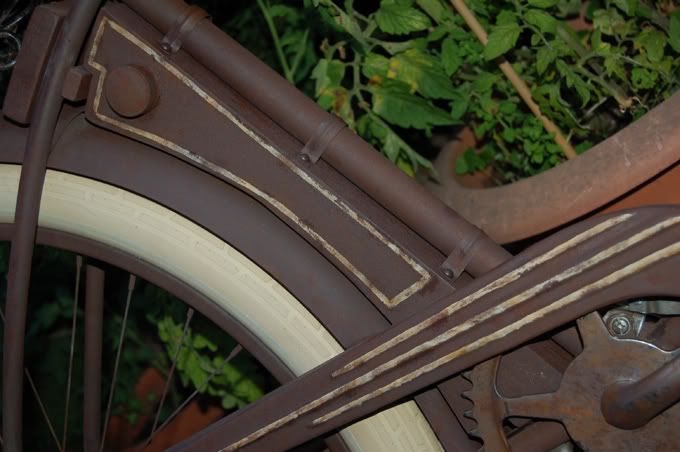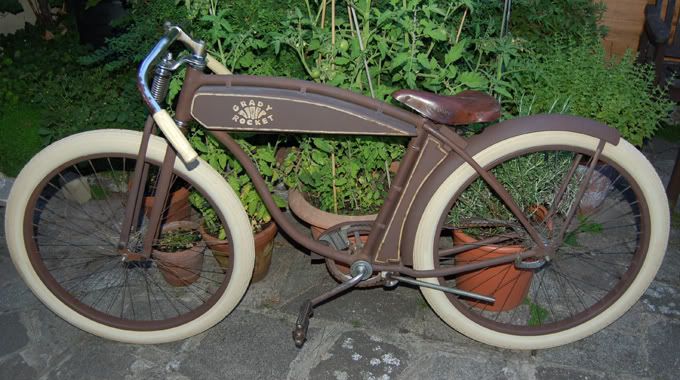 The head badge arrived today! It looks great, so pleased with it! Here is my sketch of what I wanted.I had this idea a few
months back.I wanted it to look old fashioned with the curves and the name I came up with, it had to have a rocket shooting off!
I thought it would be nice to have three lines either side of the rocket, the chain guard had three lines also and there are three
brackets holding the tank and oil tank in place.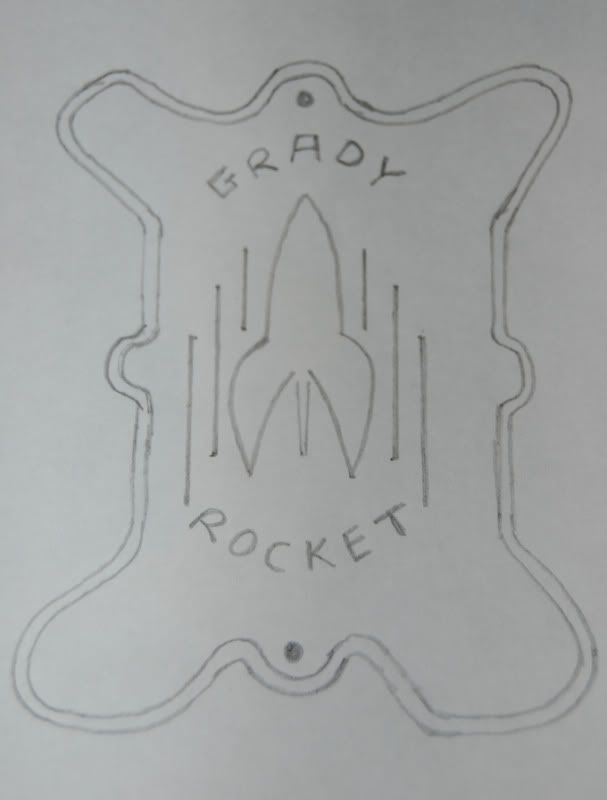 Jezusjonz has done a fantastic job on it! Fits perfectly!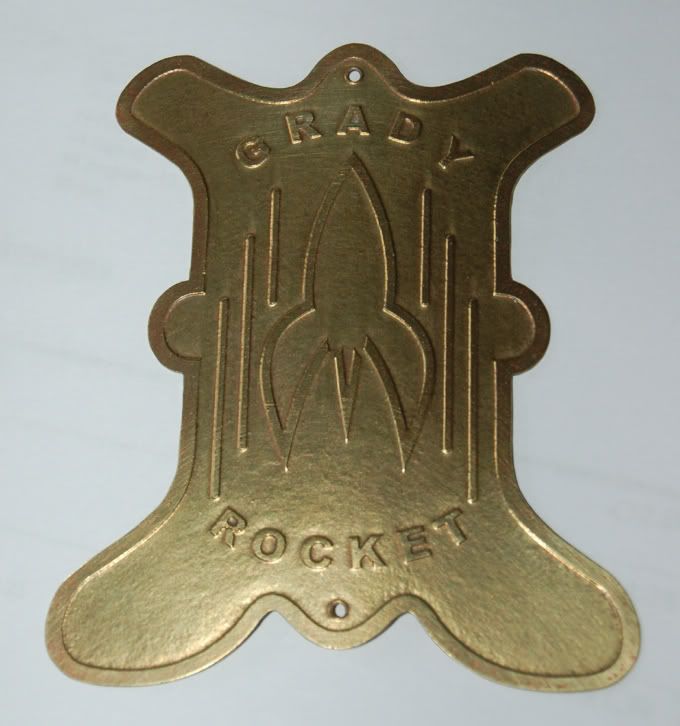 .
More on the badge soon.
Charlie