Thanks to numerous hours spent on this site and seeing all the killer stuff you guys build I figured I would give it a shot.
Started out with A Hunter beach cruiser I bought on CL for $3.50 and a junker Roadmaster that also came from CL.
made a little jig and cut them apart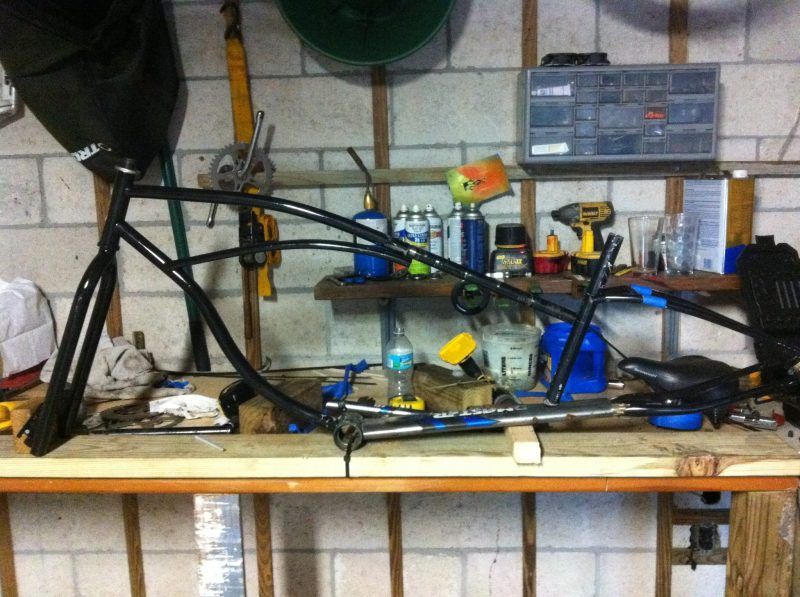 And now its one piece again. Quick mock up, now time to clean the welds sand blast the frame and make it move under peddle power!!!
Thanks for looking.