This is where I started. I love klunkers and I am still collecting parts for my ultimate one but this one is a fun build with the parts I have lying around. First off is a 1995 Schwinn repro cruiser which my friend gave me.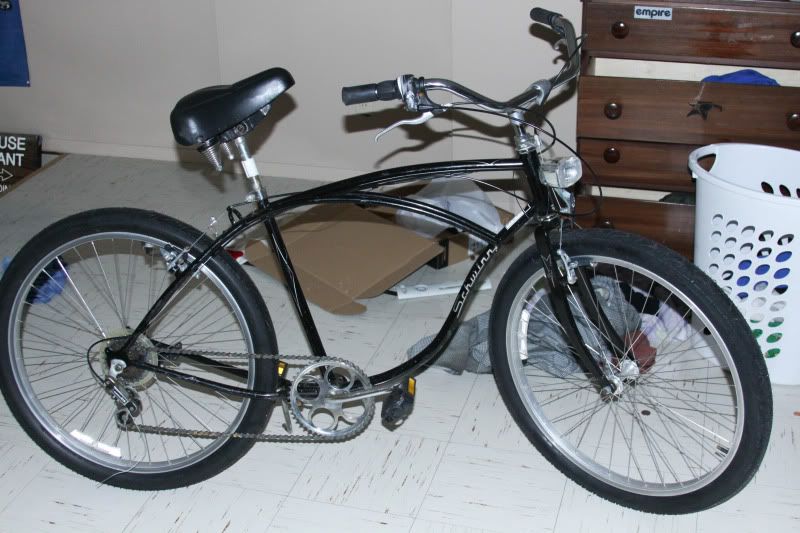 the bike is now stripped and Im touching up the rear end with a rattle can and some new clear coat. trying to keep whats left of the stickers. also cut the kickstand off and the mounting pieces for the chaingaurd.
painting some chromoly bars I got off of ebay to match the frame and fork
ive had this stem lying around for awhile now. it cam from an 80's Haro Freestyler
its getting polished and new bolts. these are also the cranks I will use (minus one chainring) and a new leather saddle I bought cheap from work. I also found a loose ball american BB kit with a square tapered spindle so theres no need for a converter.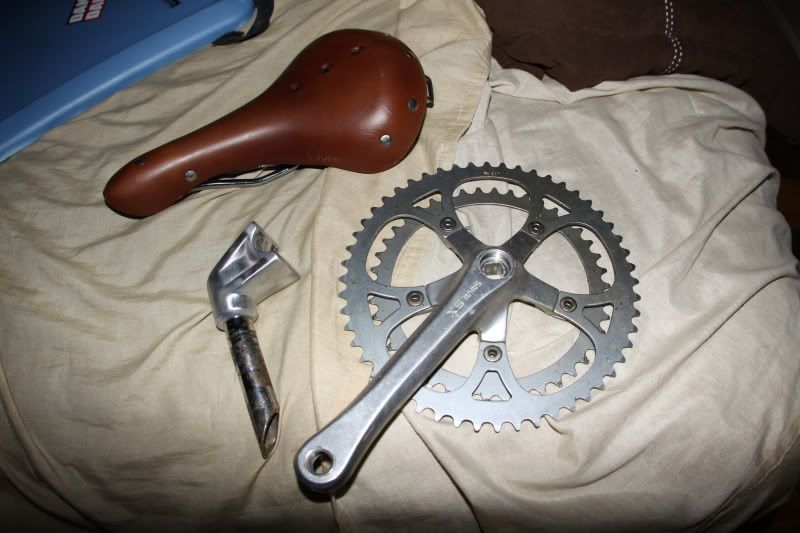 and the question is, which grips to use. I like the look of the mongooses, that i traded some beef jerky for, but they are breaking down and hard. the NOS Petty grips my dad got me are softer and will be more durable. hmmm
some big ole levers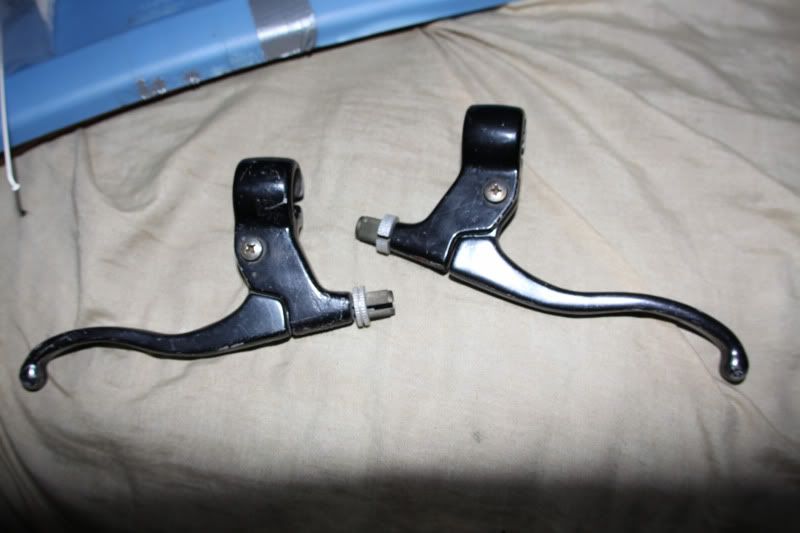 and since this big will probably end up having 1x6 gearing an old suntour derailleur that my roommate gave me but just needs cleaned.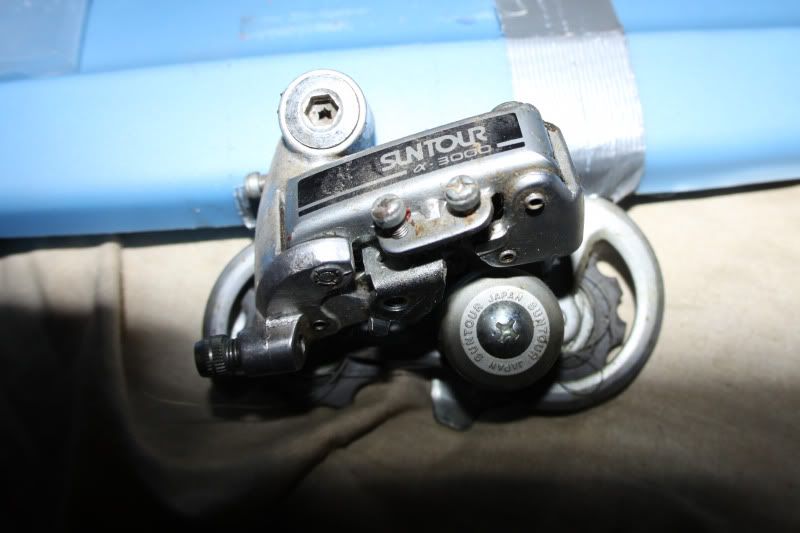 I feel like I have a good chance of finishing this build...