This was another recent find along with the 80 Mini Scrambler.
The fork is trashed so I'm going to replace it.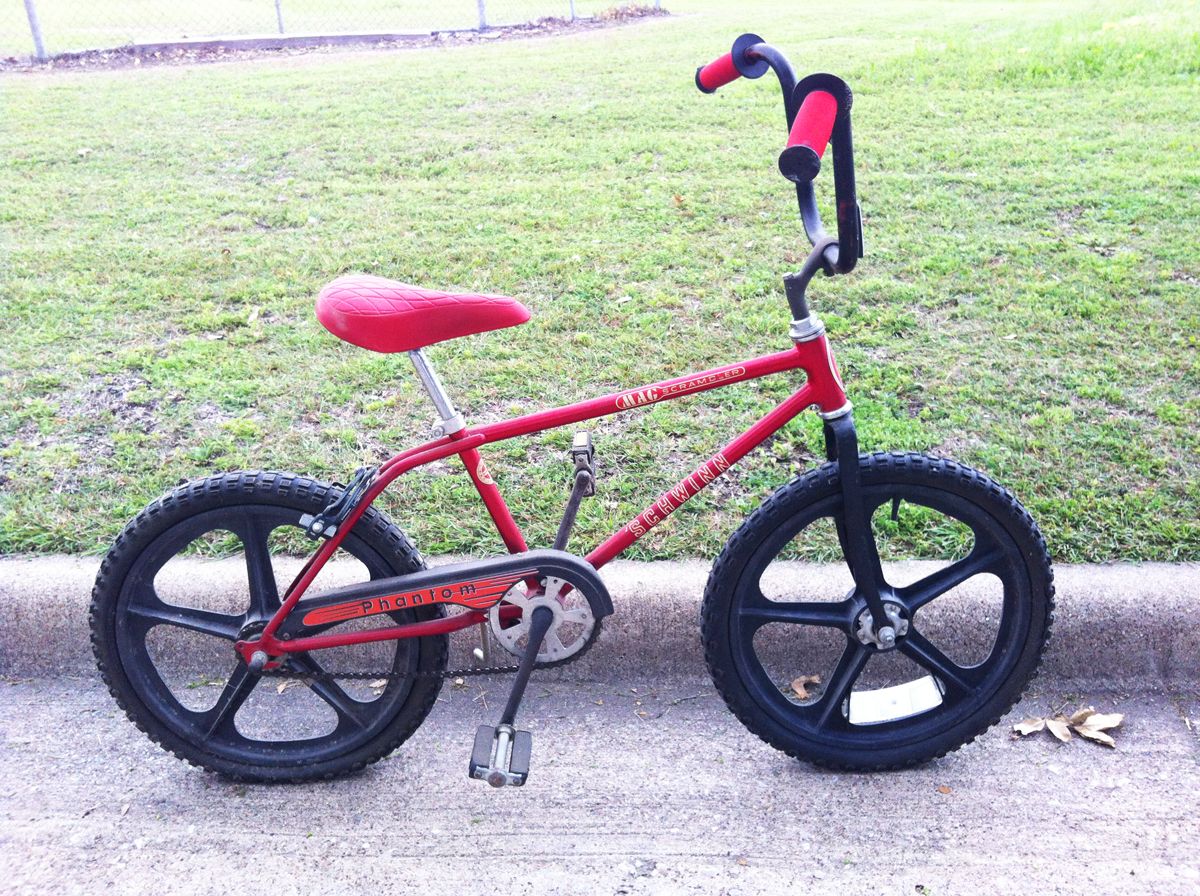 Started tearing it all down today to try to clean things up. This bike has a mint set of 1st gen unstamped Skyway Tuff I's.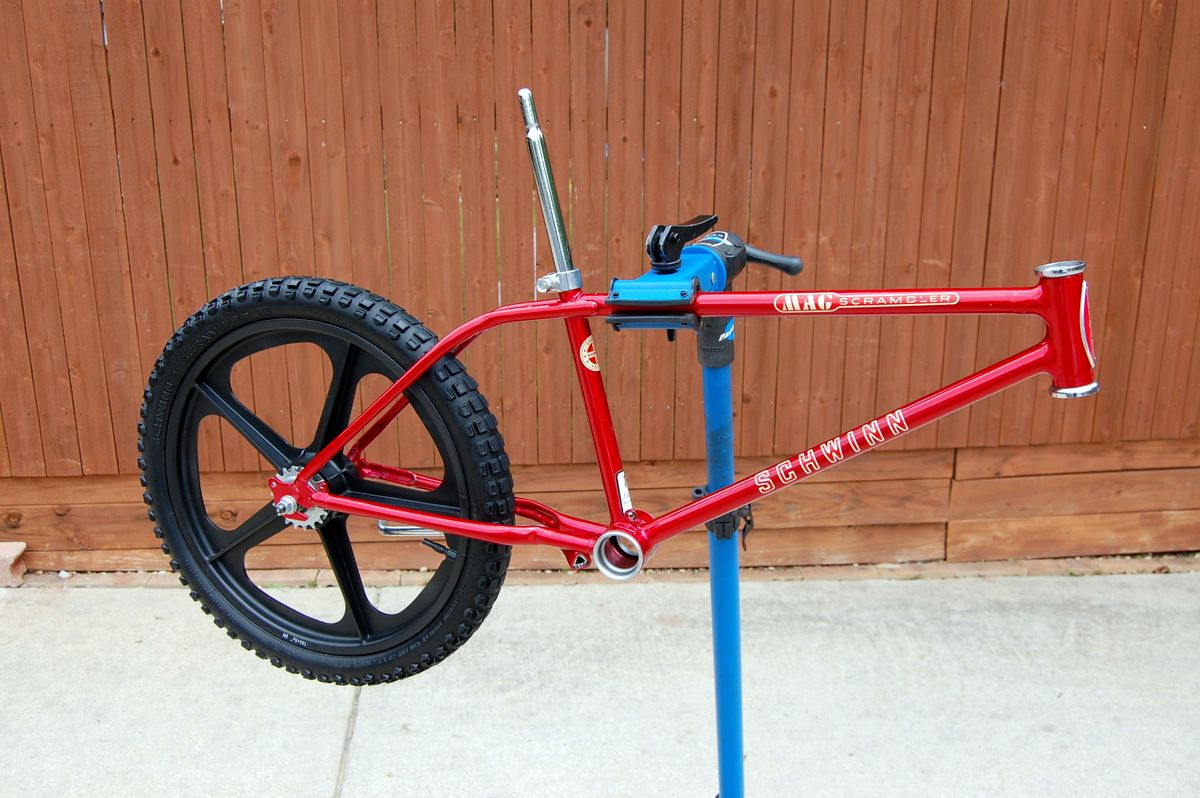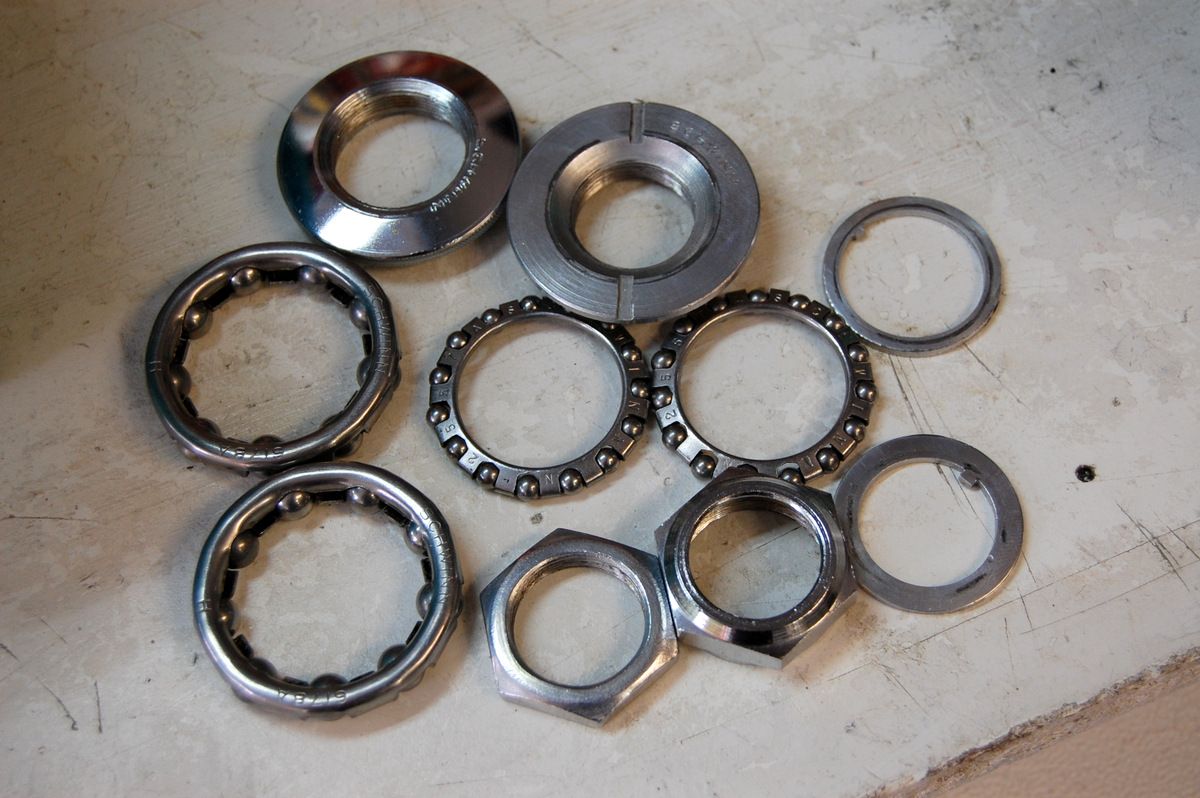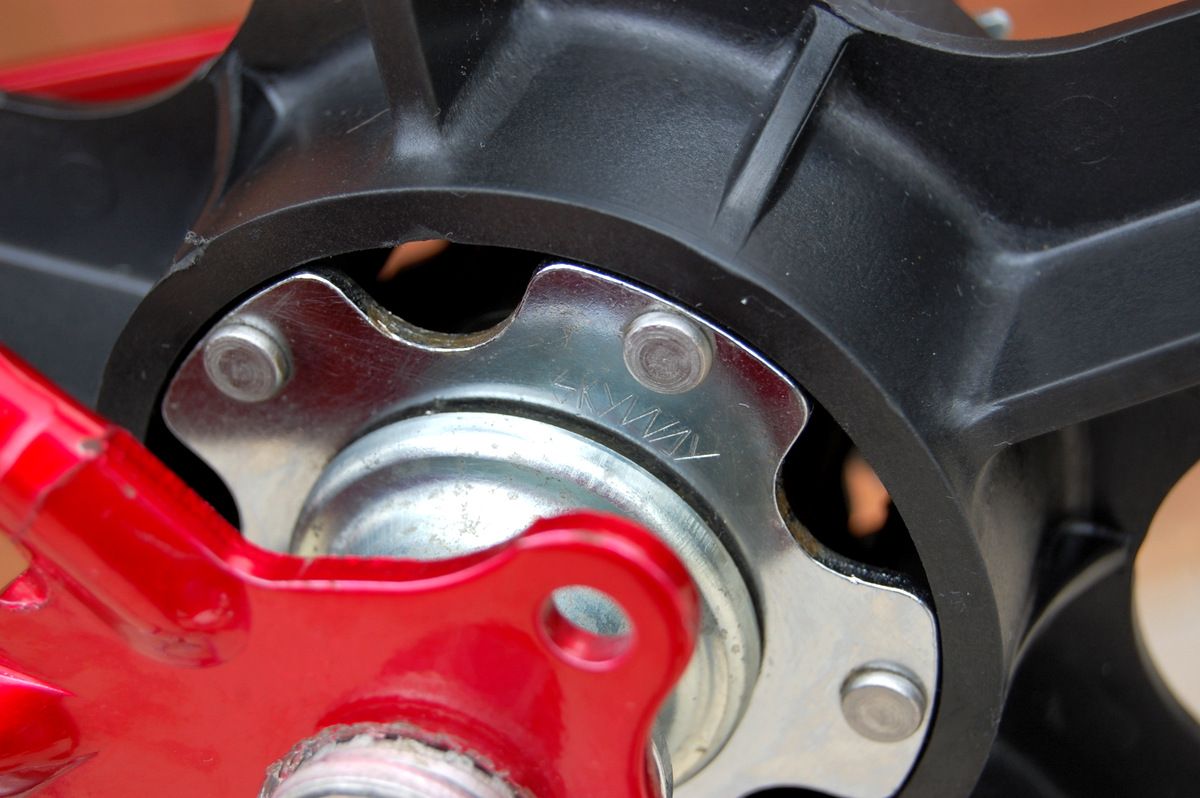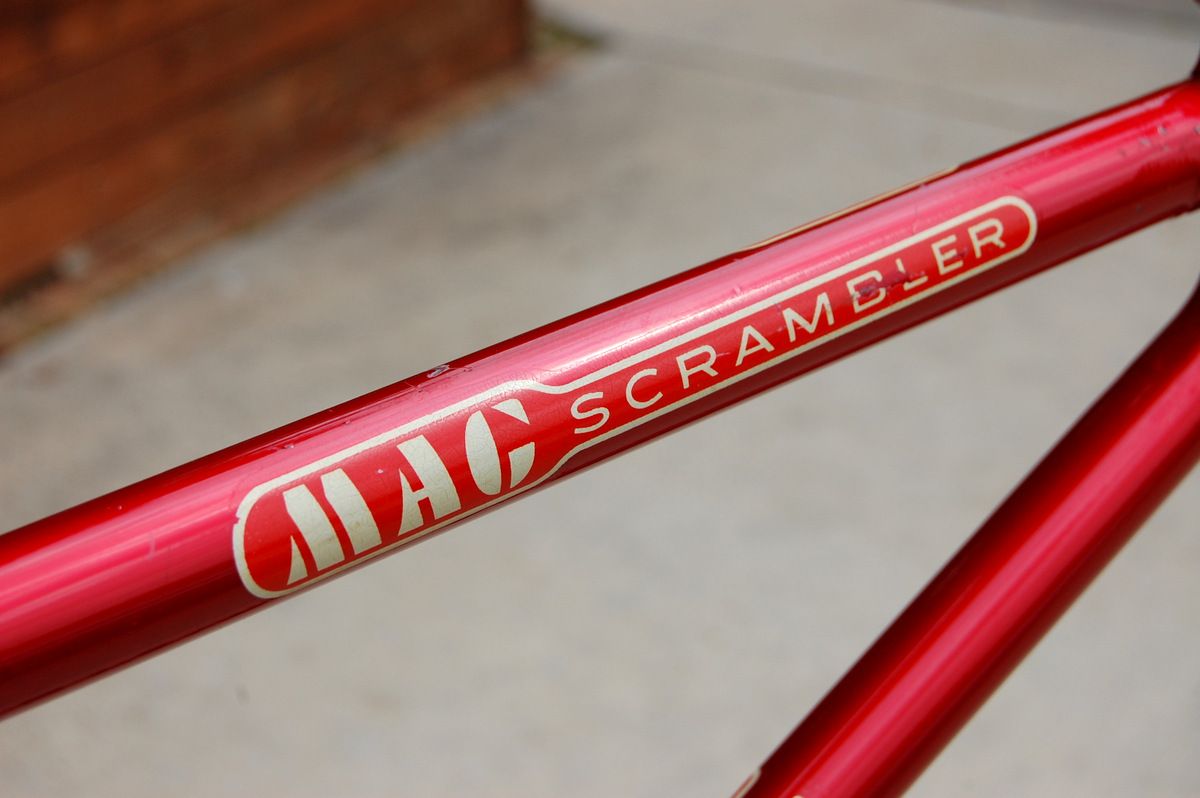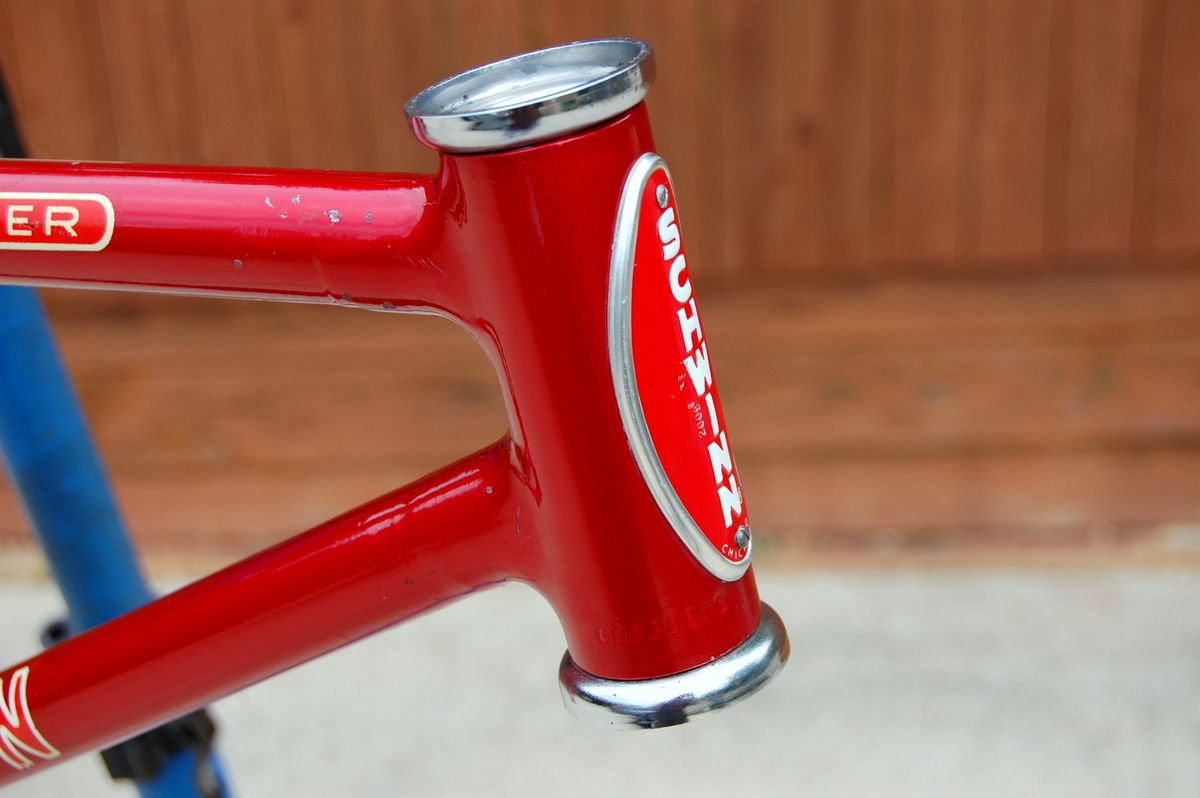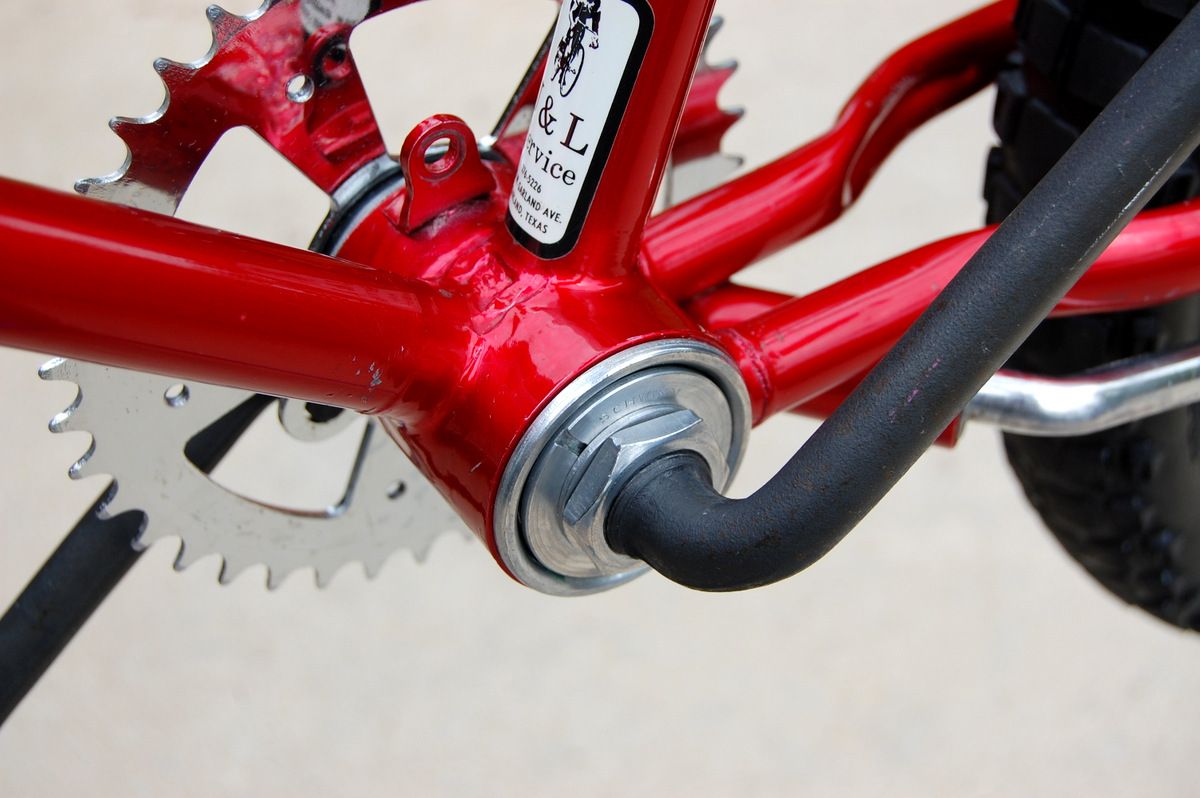 Now here is where the purists will get mad at me....I'm just not a fan of plastic mags. Every time I see a bike with them I think freestyle and cheezy.
So anyway, I had this mint set of 79 Schwinn Scrambler S2s and decided to see how they looked...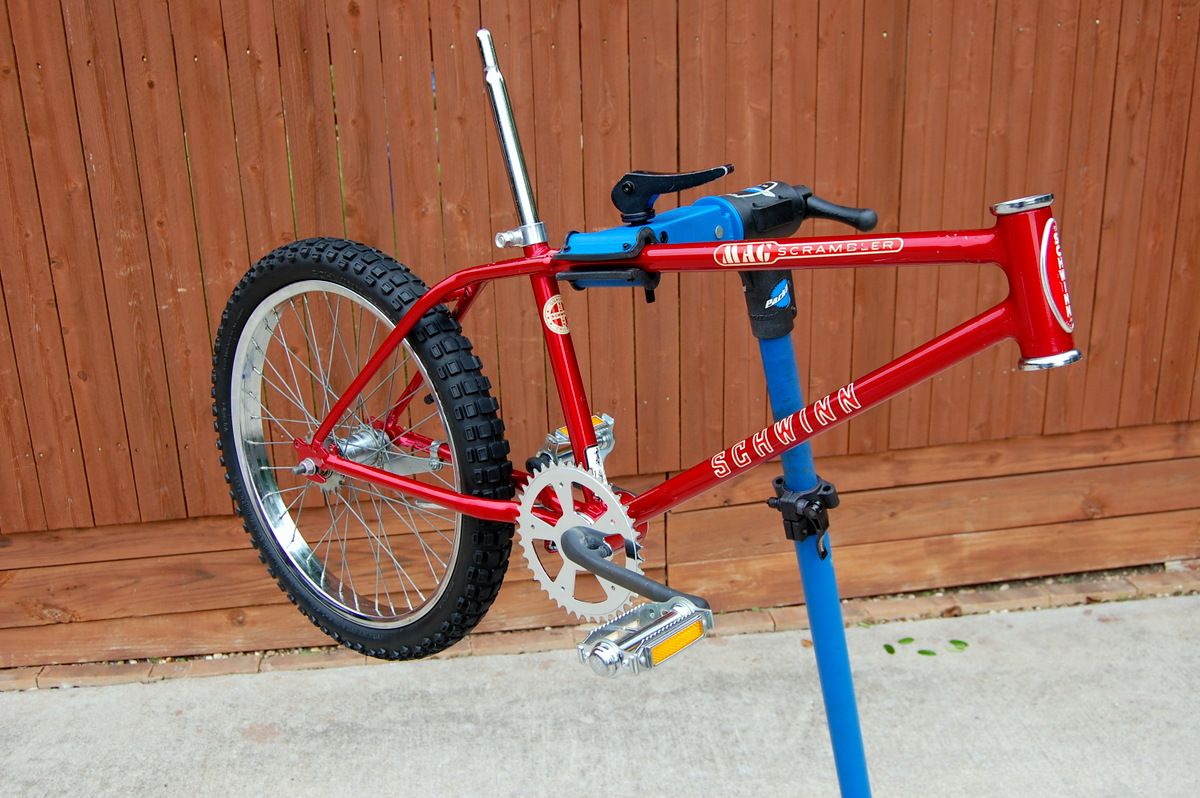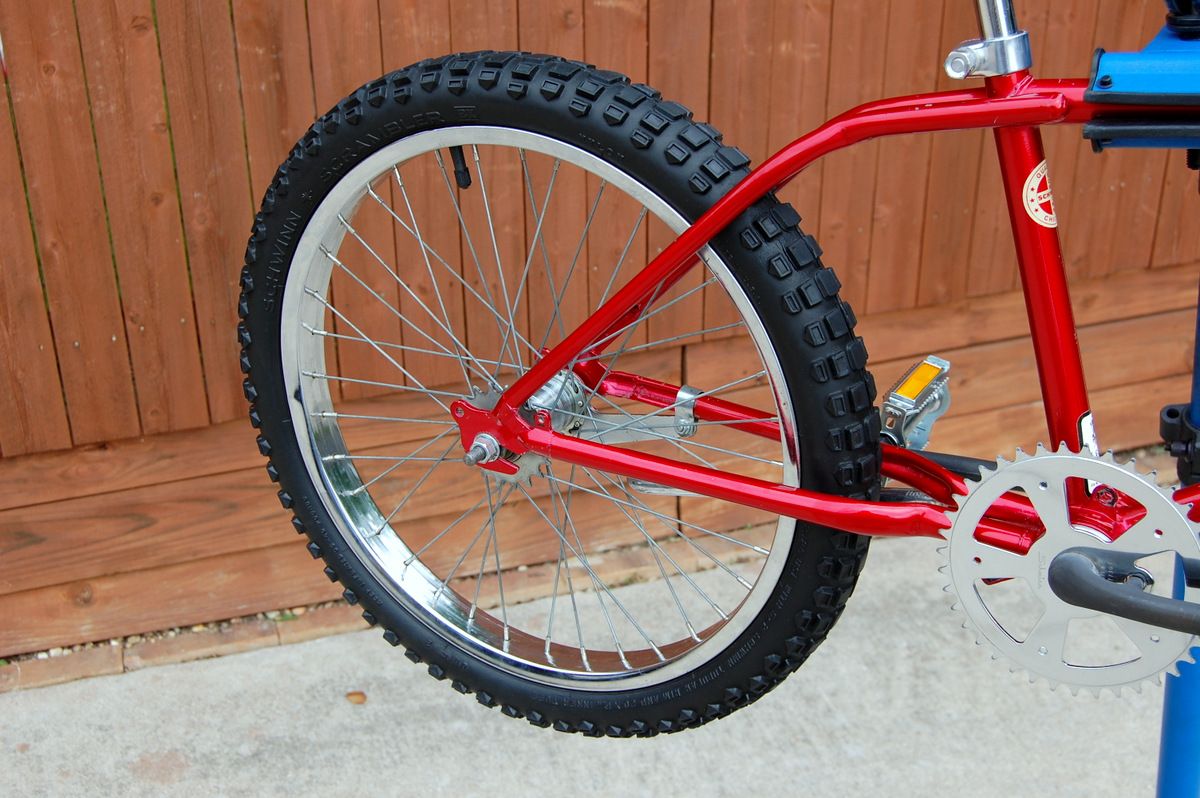 Once I get a new fork installed and get it all put back together I'll see how she looks each way.
I have to say though, I think the spoked wheels look pretty killer so far.
Big Screen Luvin'
http://i103.photobucket.com/albums/m130 ... C_0015.jpg
http://i103.photobucket.com/albums/m130 ... C_0020.jpg