Well this weekend ended up pretty good for me....I had ,what I think might be my RRBBO #7 frame, delivered in the mail.....
I got it off e-bay for quite cheap, but I need to show the Insane way the dude shipped it, ( Tell me if you all have ever had a bike sent like this...)
You might be able to tell through all the cellophane what it is, but first some pics of the parts it came with....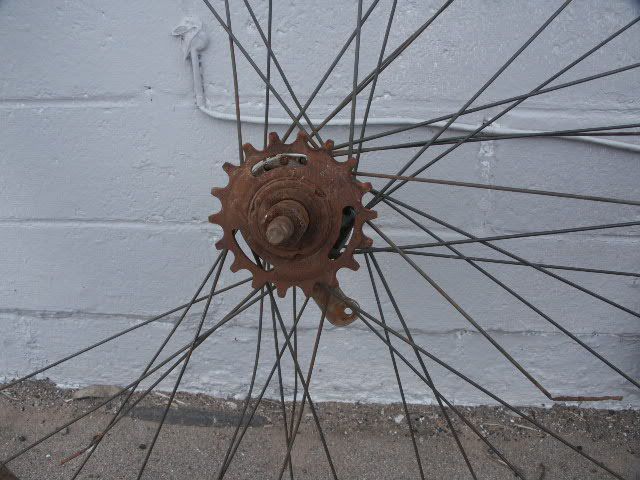 I'll be able to reuse the pedals, they're nice.. the seatpan and bars are Completely rusted away, though the base of the seat is useable... and the rear hub is a Komet Super and is actually in fine shape I will keep it and might use it for my first lacing of a rear wheel...
Here's the frame finally....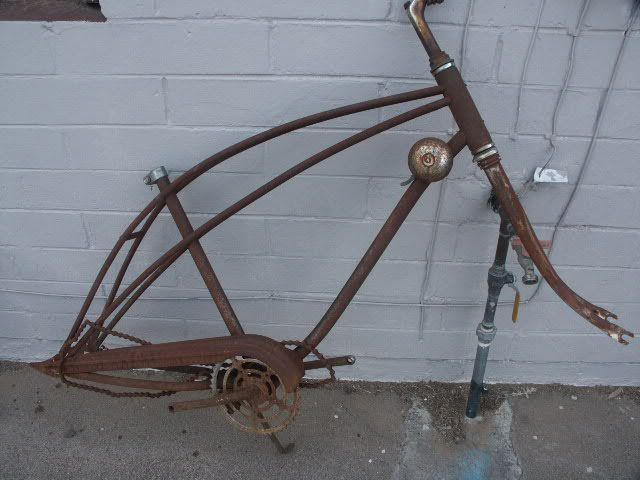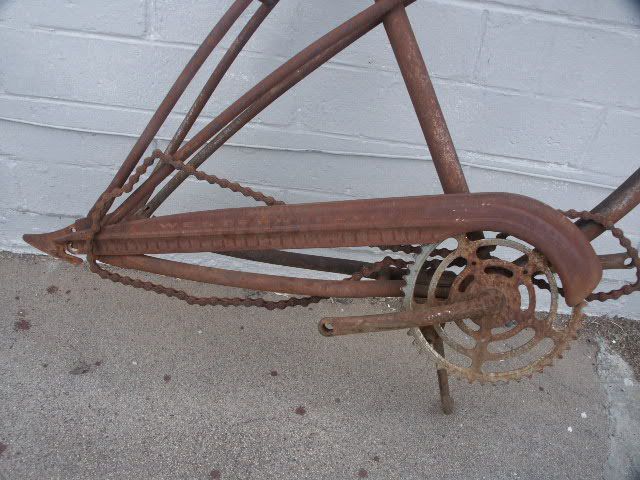 Rusty but solid, the chain guard says Western Flyer, I love that the Chrome on the forks is still relatively clean and digging that Big Bell....I'll have to see if I can get it working...I can't tell what color it might have been, and it's killing me to not touch it, but as I said I think it might be my RRBBO 7 frame and I don't want to do any "work" ahead of time.... These frames are My Favorites...
Next is another Flight Liner, my first womens version....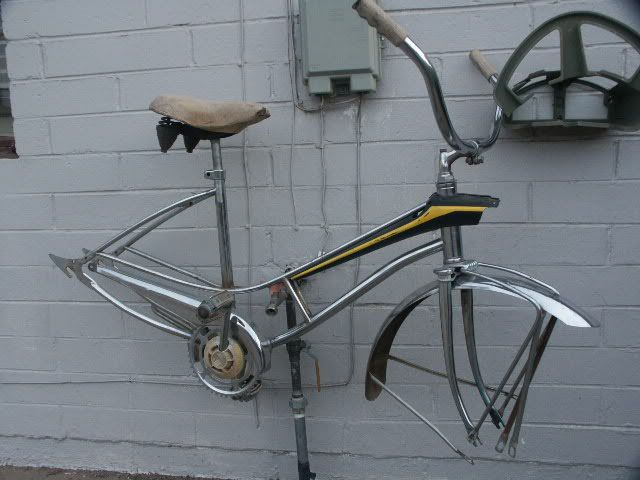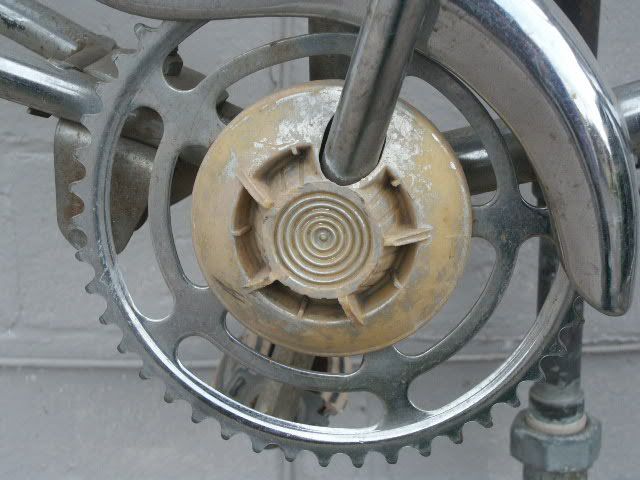 Got it by trading a Trek 3700 frame I've had sitting in my backyard doing nothing for awhile,(which was given me for nothing)... I traded because I wanted the Crank Hubcap.. hard to find and stupid money for the complete uselessness of the part... and dig that front fork and truss set up... I wish it was a springer but oh well... I know it's not the best picture but the chrome on the frame is pretty darn clean, only very minor surface rust...
I'm going back to the guy today to hopefully get the original rear fender for it, and a few other parts as well...
Thanks for looking and by the way does anyone know if the step through is a JC Higgins or Murray variant, just curious...