Today I started masking off my design. I had an idea to make a cardboard template that I could trace my design onto the masking tape. I stuck the masking tape to some waxed paper, traced my template, then cut out the design. My way of thinking was that this would be perfect. Not so! The wax paper didn't have enough wax on it or the tape was too sticky? The tape would tear the paper if you could find an edge to separate the two. Grrrr.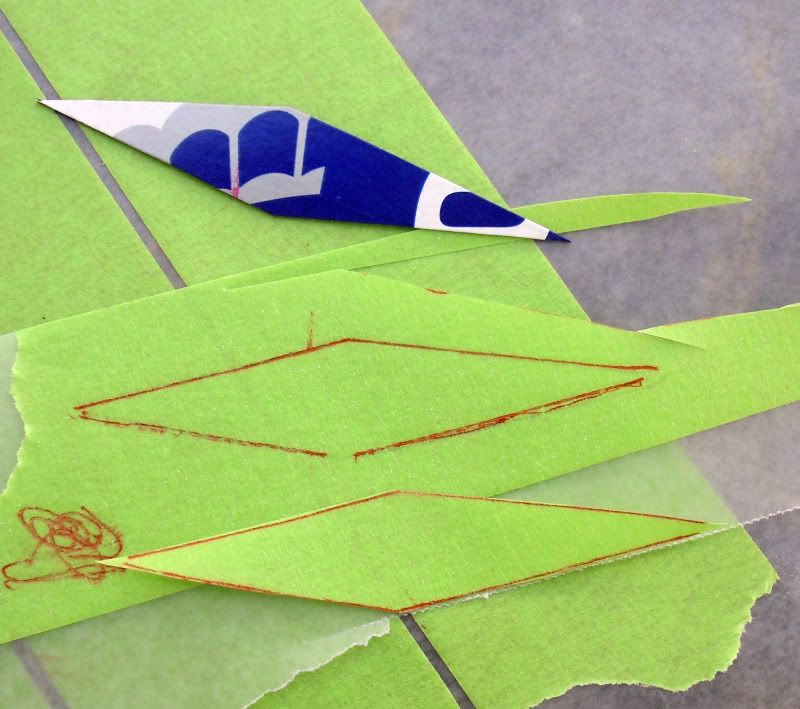 I ended up using a scrap of plastic that I had lying around. I marked my design out and cut it out with a razor knife.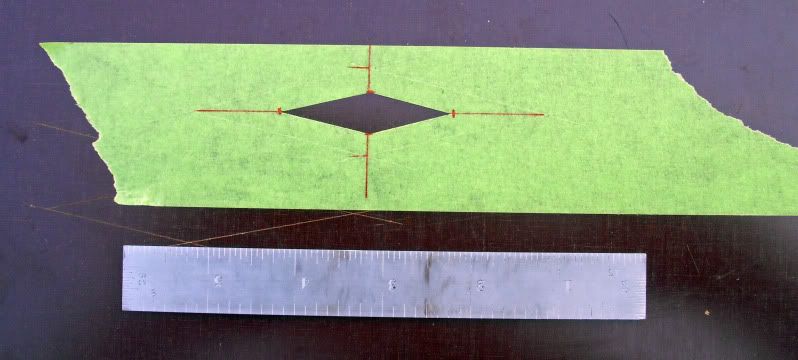 This actually worked very good. After a couple I started to get a little fancier with my design.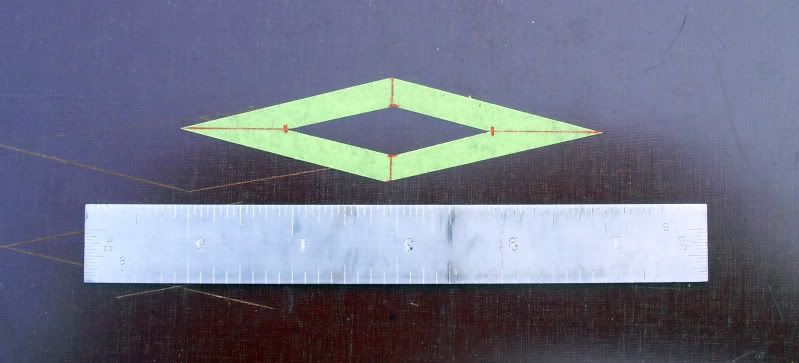 After it was all masked I sprayed my Sublime Green Pearl on. I took a lunch break and let the paint set up a bit. After lunch I unmasked everything. Here is a sneak peak at the fork.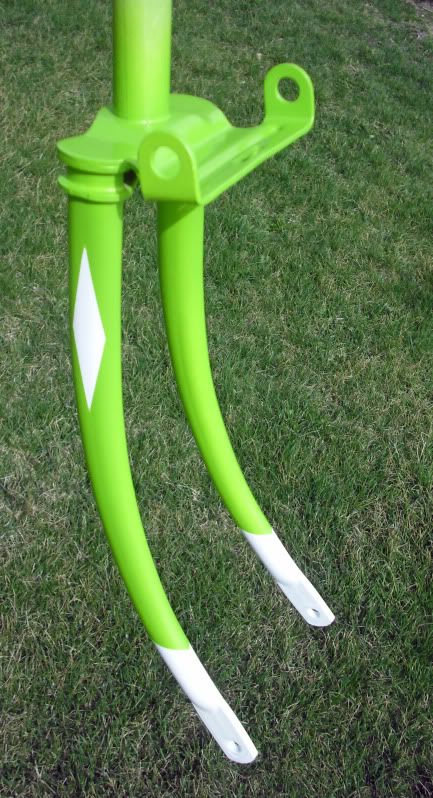 I'll be able to wet sand it and squirt on the clear coat tomorrow after work:o)
~Wes~