two years ago i did my first rebuild of a vintage cruiser. its not a schwinn, its a colorado. ive never heard of them, anyone here?
it was a rust bucket that sat in my dads backyard for about a decade. all the bearings were toast, as were the tires and rims.
here's what it looks like now. i want to get an older seat and maybe flip the handlebars... we'll see.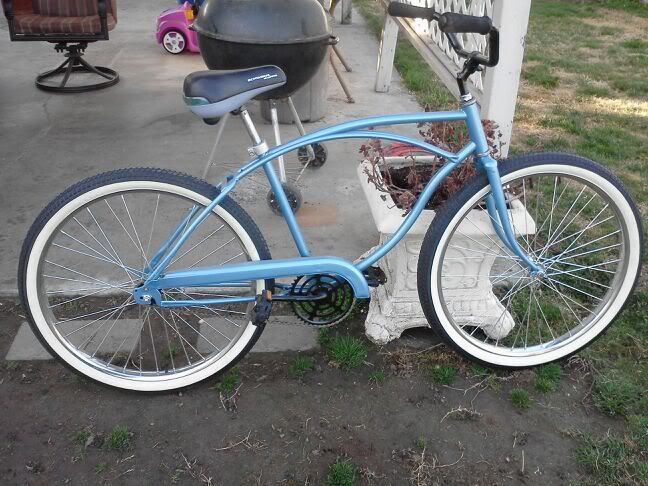 just recently i grabbed my wife a bike. its a 54 tiger. all original, only missing the shifter. has the 3spd hub and schwinn front rim.
goint to have the rims re laced and slap on some new rubber and crank bearings in it and call it done. anyone know where i can find a shifter and maybe some info on how to hook it up inside the hub?