Got this 1950 CWC built bike from mikesbikes36 a few weeks ago. Heres what it looked like when I got it (it had all modern parts, only frame/fork/tank/guard were original)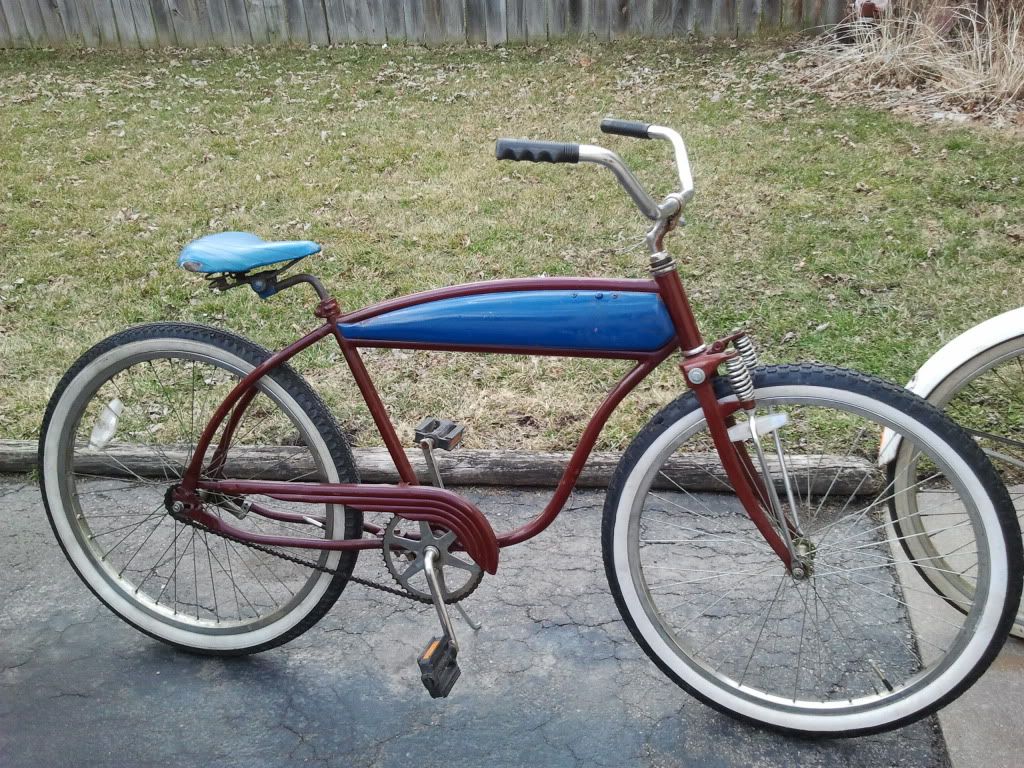 stripped all the crap parts off and started throwing some parts at it.
Wanted to use these 24x3 tires I've had laying around for 4 years unused. I had 2 rear 24" wheels, a schwinn s-2 and an unmarked with an ever older new departure model d. relaced it to a front hub and threw them on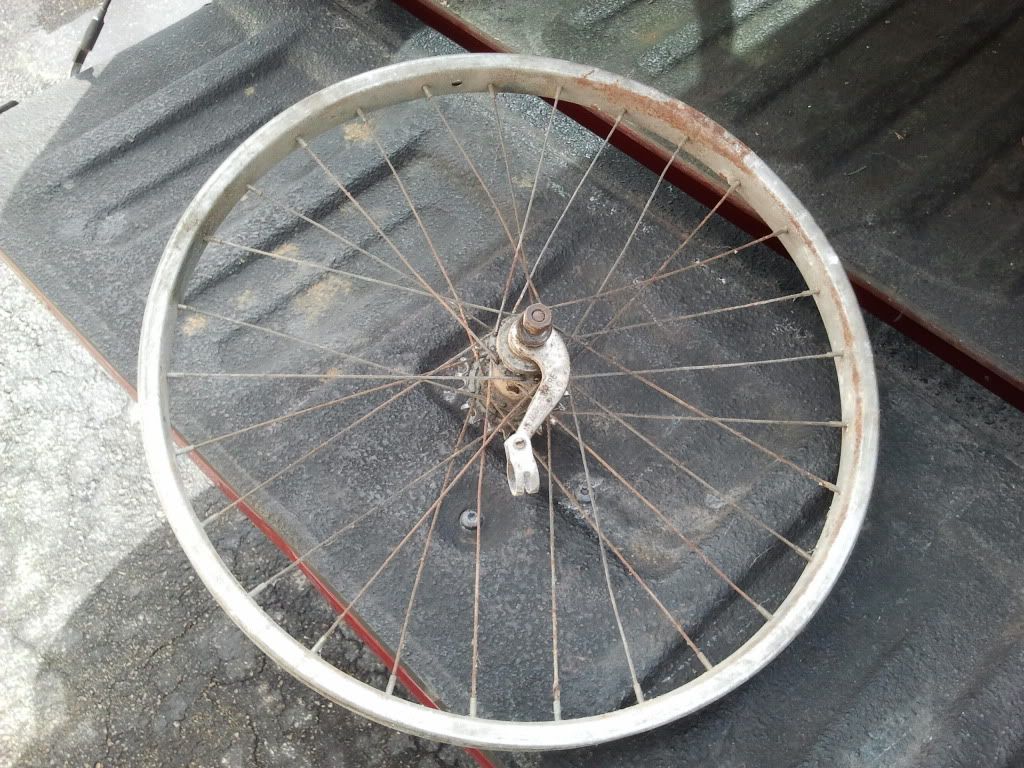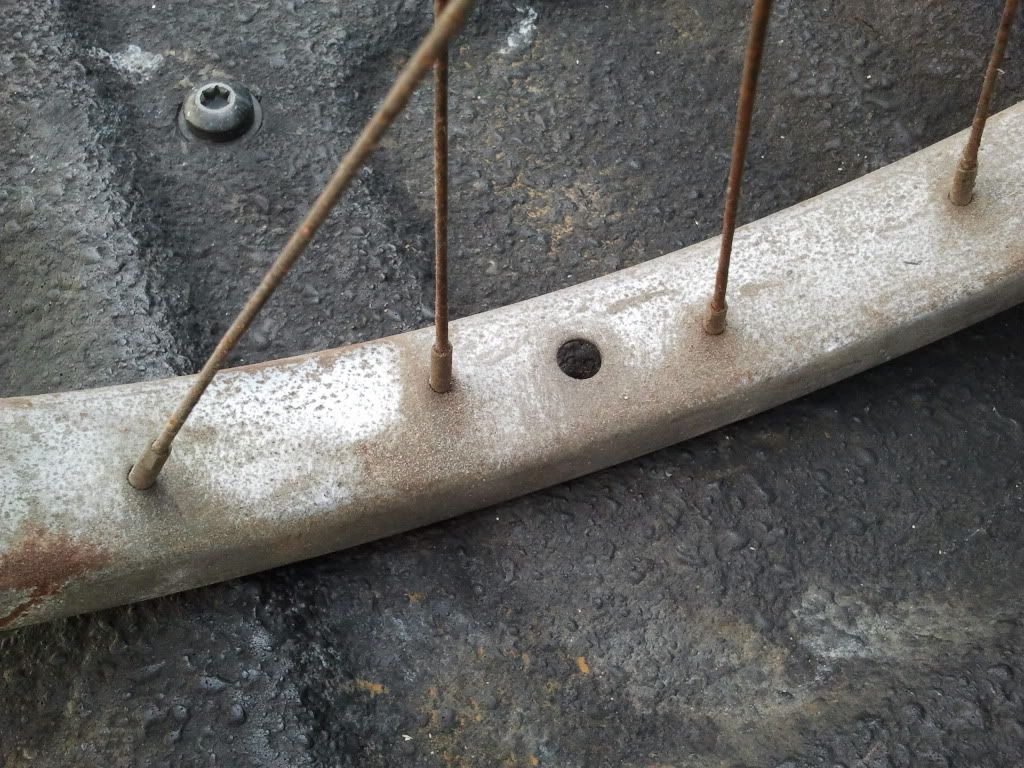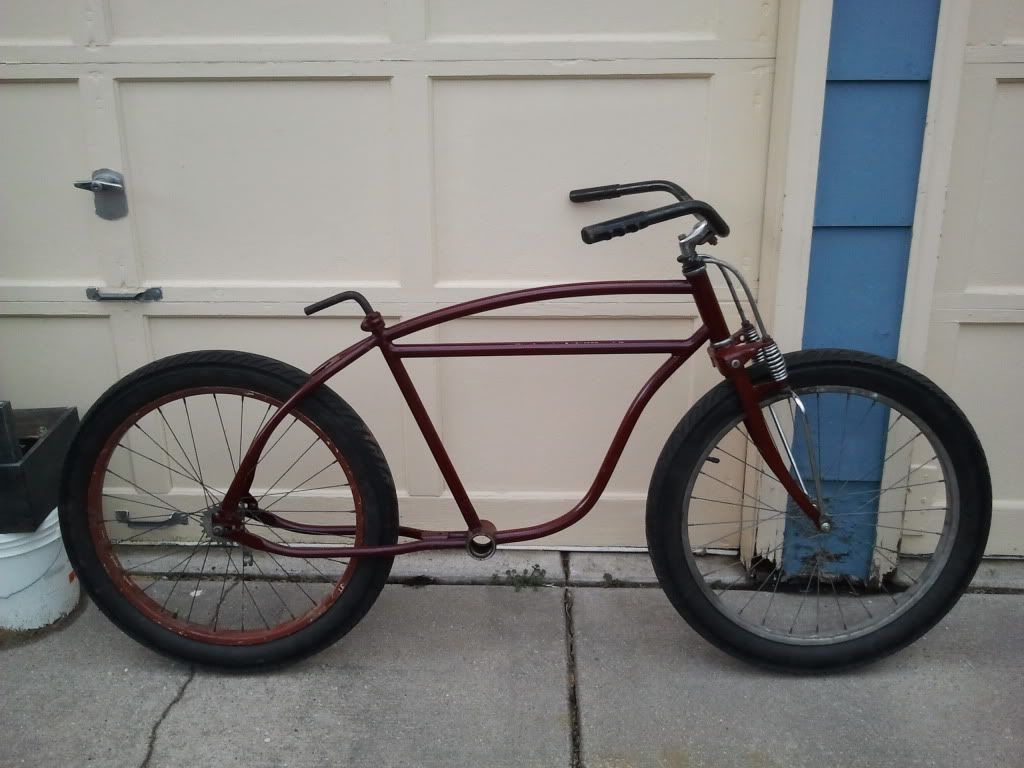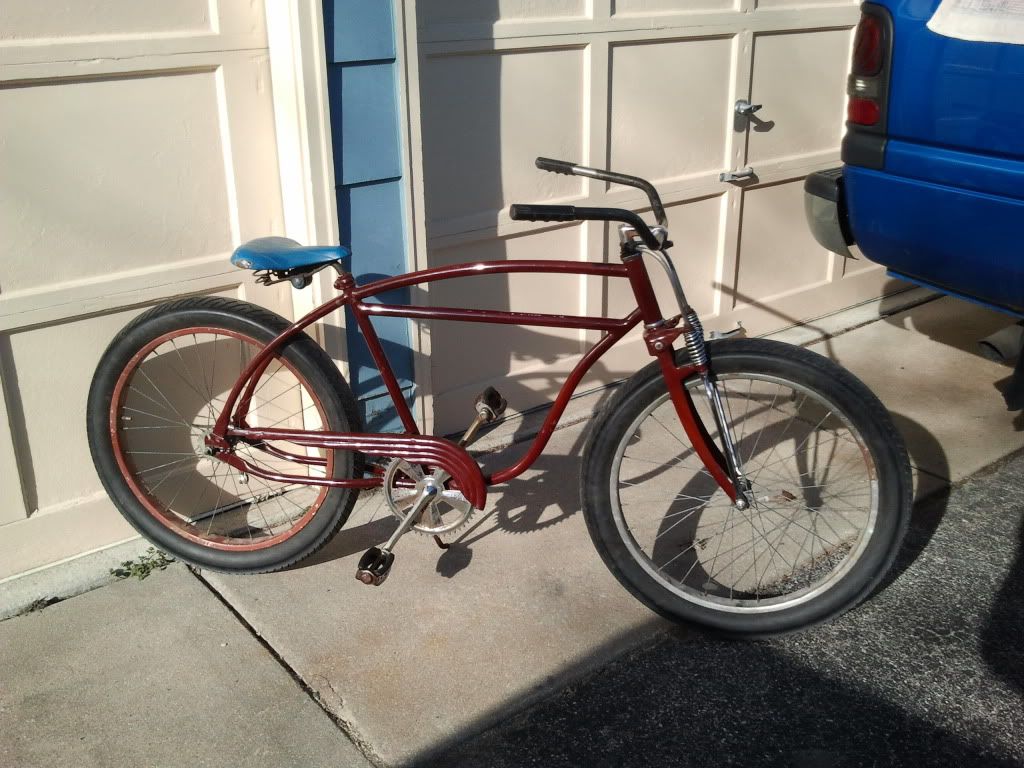 Found some cool looking bars that I want to extend another 5" and a nice drop stem
starting to look like an old motorcycle
Was going to recover the seat but I had the same one in white.
Schwinn 5 speed mag and 1970 diamond shaped schwinn crank.
unlaced and painted the rims ivory, swapped the tank for the one on my Hiawatha, just scuffed it up and left it rustic, same with the bars.
and...FINISHED!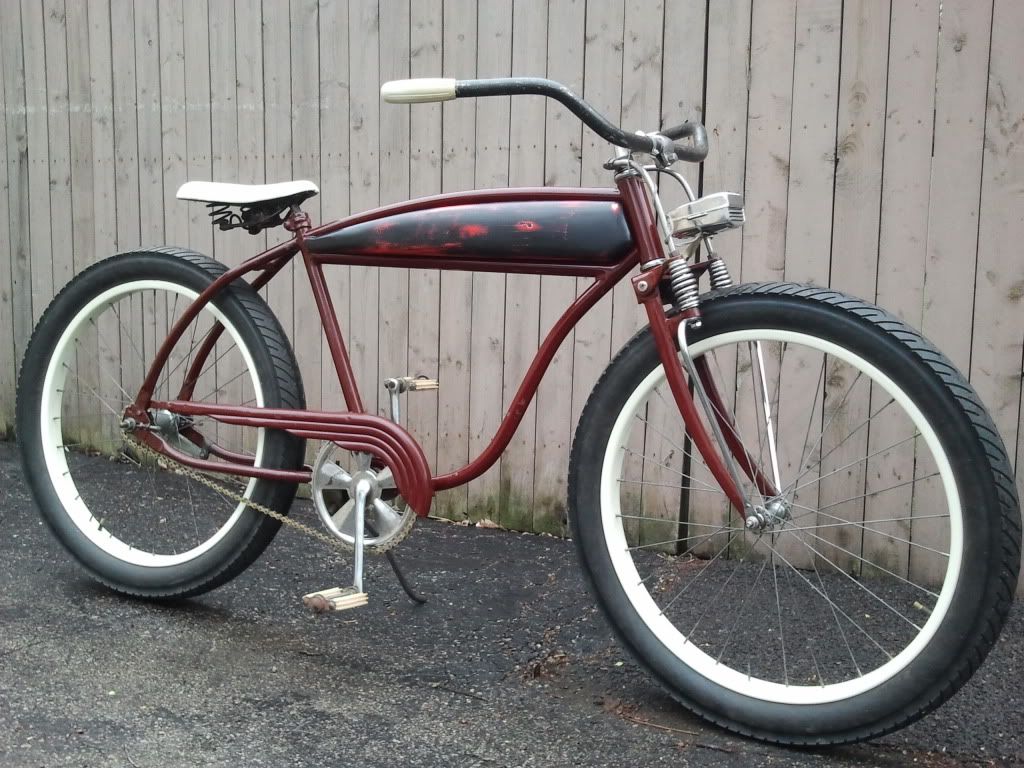 Built in less than a week