Hey Everybody.
Cool shot Skipton! Have had that shot tuckin' into the wind myself
Thought only thing better would be to see your pretzel position
Then you posted your videos, awesome!
Have actual "In Action" shots today
Took a mellow ride to Minnehaha Falls. Packed with people having fun outside
Met up with some people that biked in for a BBQ, beers, and frisbee. They seems to like the Spaceliner so I asked if they wanted to ride it
Got this guy coming back going through the grass and acorn shells after a mondo ride.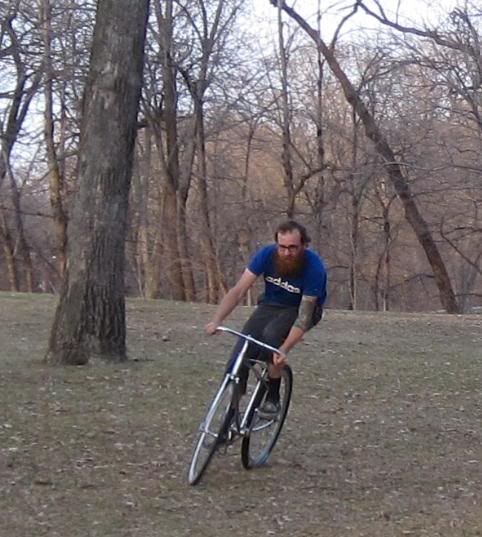 I tried to get speed shot of Tony. Both got it fast, at least 18-20mph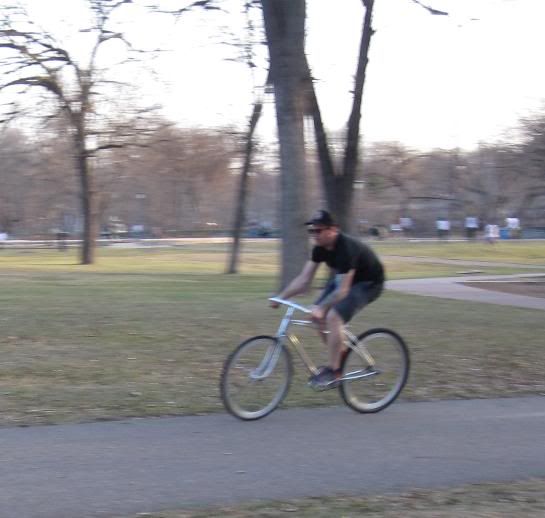 They said they had a blast and a workout.
Their bikes were awesome too.
Think this one was call "Hamburger Bike" (because of the bell). Cool Chicago Schwinn with a 7 speed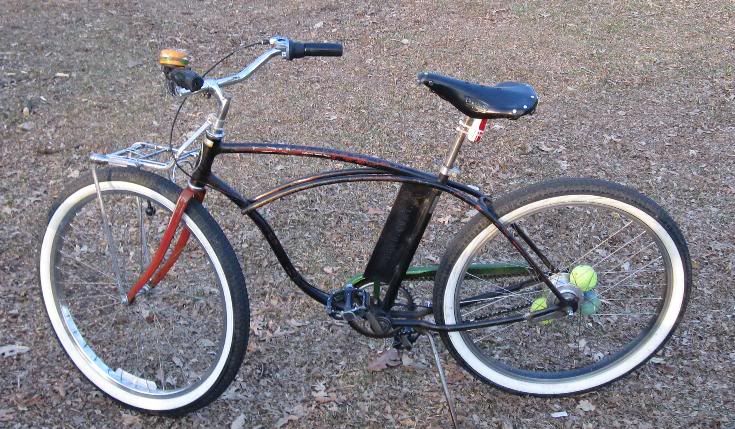 Tony had some large white Schwalbes carrying the food and beverage
Super fun to see some other people riding it. Then tried to catch the last light above the Mississippi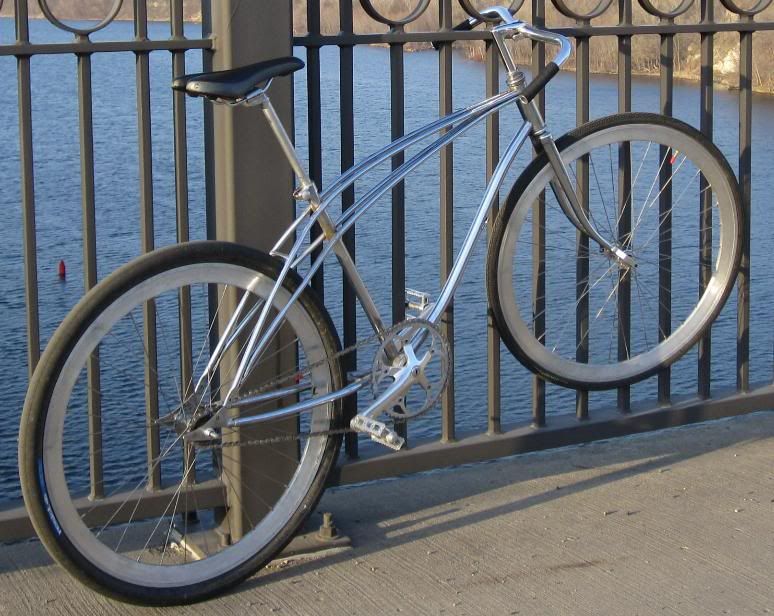 It was a good day. Thanks for looking.
Steve