Rain has halted my progress with paint so I decided to throw the wheels back on her just to see if I could work up some ideas.
It worked in that I decided to trim off about half the rear fender...
Also came up with the headlight for this build in my dad's old lantern that I cant find a battery for. Not sure how I'll mount it yet but that will probably have to wait until I get the Monarch style springer I have planned for this thing.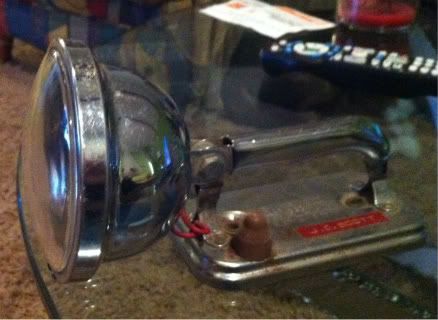 Questions:
I'm going to flat black this bike. Do people usually spray clear over their flat black paint or just leave it be? I've seen the flat and satin clear but never tried them out over flat black. With my murdered out Raleigh road bike I just spray on more black when I find a scratch... but I'd like this build to be a little too nice for that method. It'd be nice to add a little durability to the finish.