Here she is all finished. Please read on if you want to read the process.
Started building this awhile ago. I don't really have much of a plan yet, but its starting to come together.
Started with a brand new schwinn on sale from target.
Grinder and welder. About to make the first cut. The fork is a girvin from a proflex mtb. The elastomer spring was shat so I just reworked it a bit.
First cuts have been made.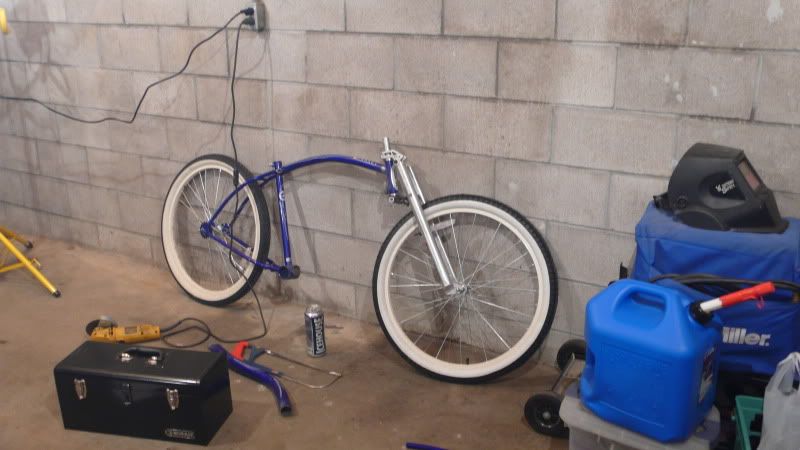 My buddy (I'll call him Mr. French) is also working on his own briggs bike.
Mr. French's bikes is coming along nicely.