Picked this up from RRBer sloar. Pictures don't really do it justice. This is a very cool and nice big spotlight from a firetruck. I am setting it aside for my future salt flats sidecar build.
(Converted to light for Flexy)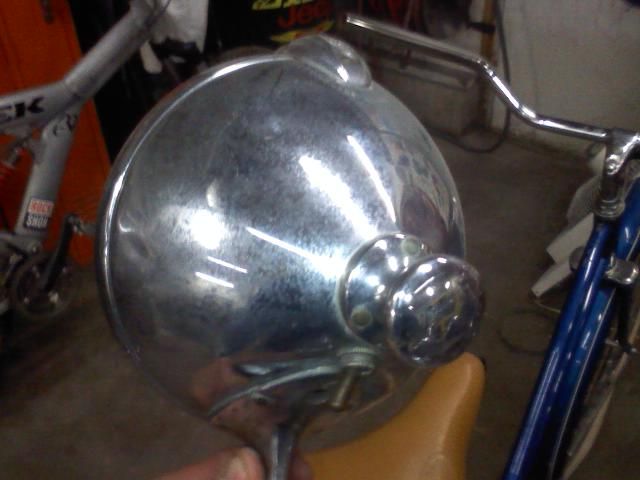 Picked up another one of these lights for a buck at a yard sale.