I liked the Tourist's original crank, so, it's staying
Here's my hi-tech way to lock the crank so I can use a coaster brake...I know, I know, you're thinking "how many hours did it take to engineer such an elaborate mechanism?!?"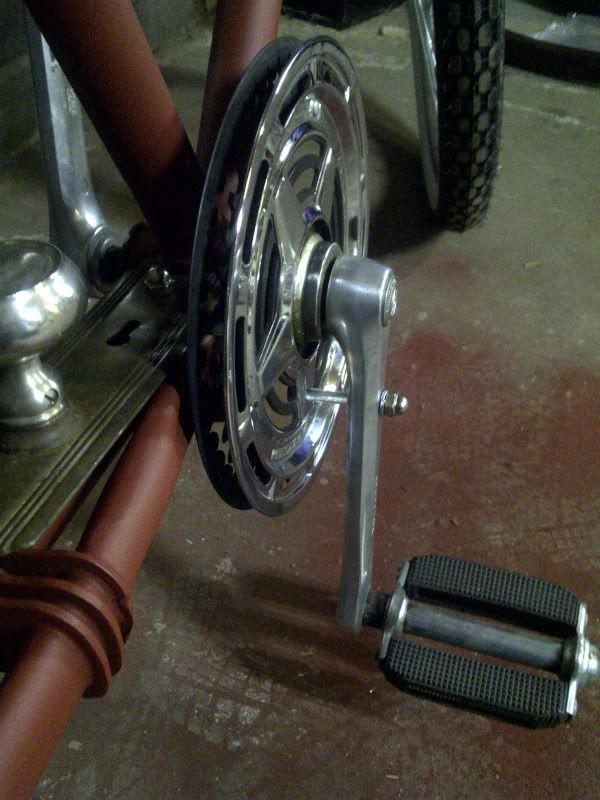 Here's a shot of the bike with the crank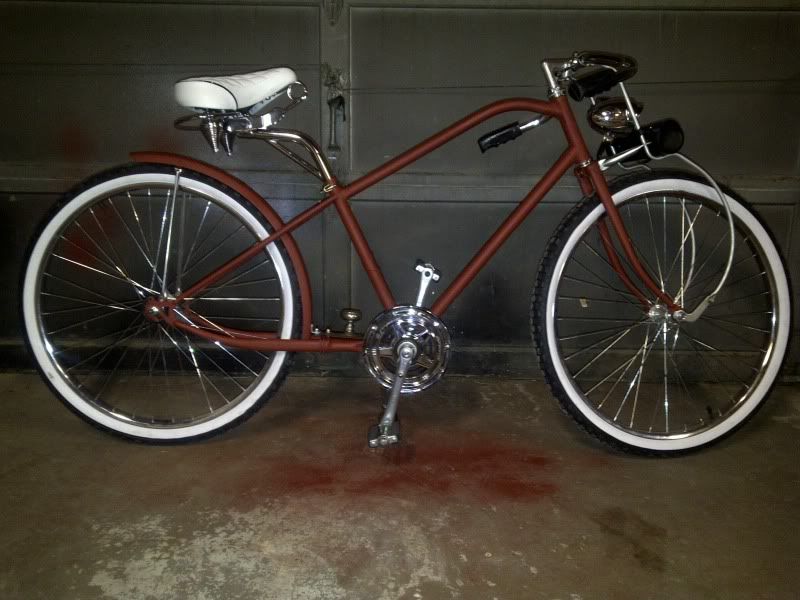 Plus, I'm giving this bike an "official" name. On account of how I acquired it, how I used what I had to make a cool men's bike, and the door knob details. It is now officially dubbed "Opportunity Knocks"