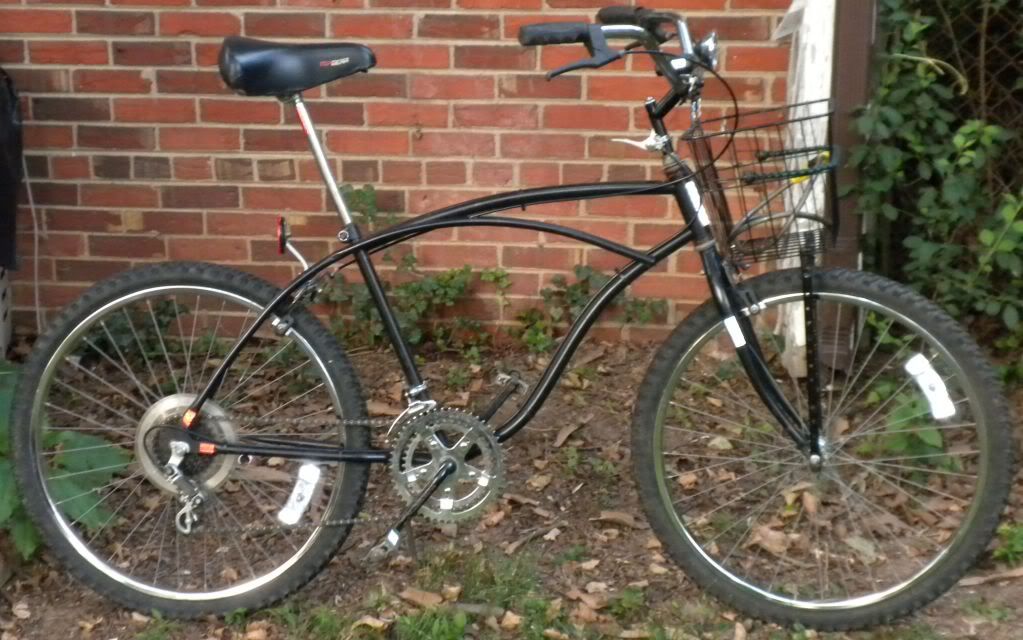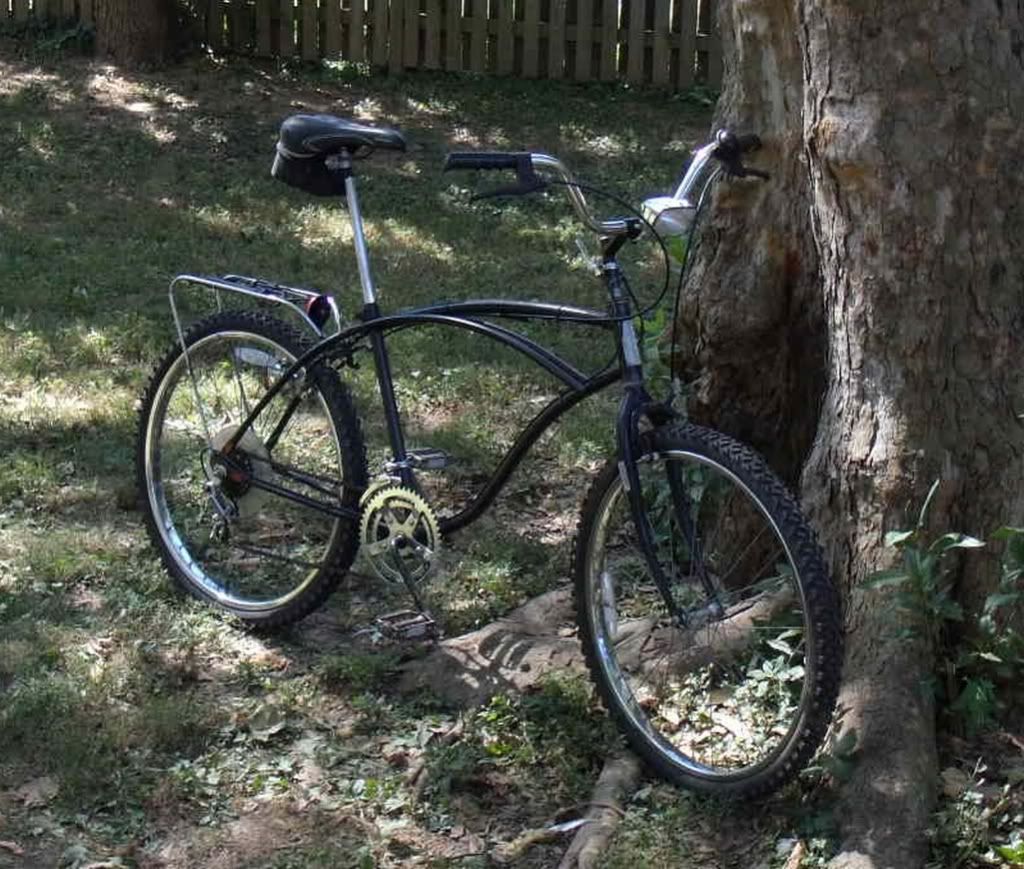 Ol' Droppy-stripped for parts for my latest ride, bones buried in my mom's basement.
Mr. Columbia-traded wheels and frame for DX-type frame and fork, gone.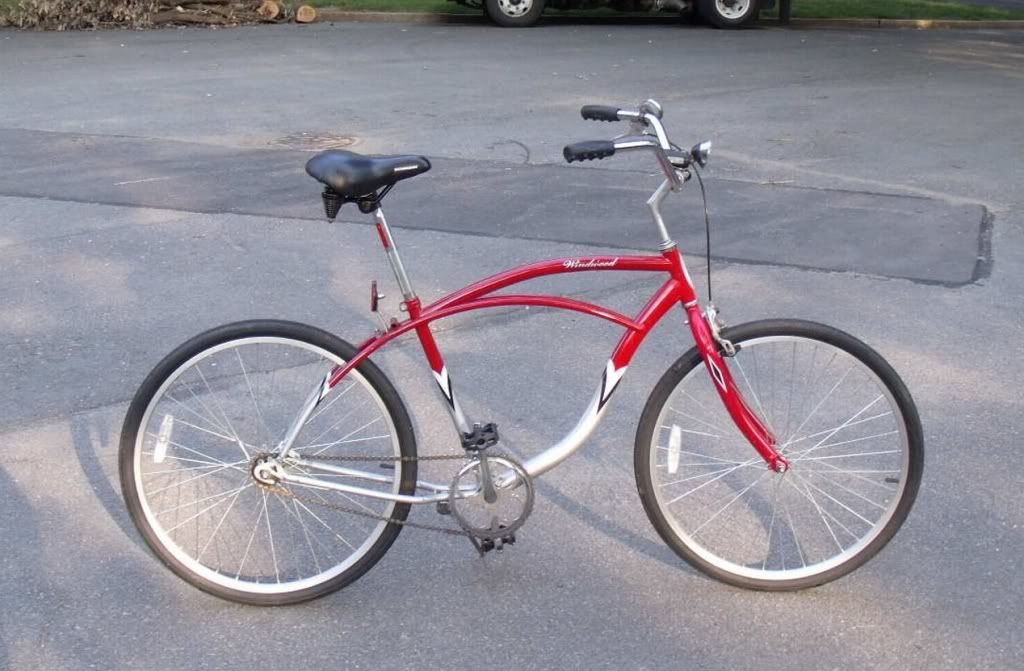 No MSG- still around, but w/balloon tires not shown in this pic.
3-spd Roadmaster, Slight change in handle bar angle, still here.
My latest and greatest, Schwinn Majestic 10-spd conversion"clunker".
viewtopic.php?f=6&t=50072