Many free bikes, a old schwinn 5 speed, a few mountain bikes, 3 speed sears, and a asian 10 speed.
They are all 100% no strings attached
FREE
Only thing is they have to be picked up. They will soon to be put on the scrap pile.
Please don't ask if I'll ship 1 little part. No shipping, Local pickup only.
I have very little time and have to get rid of a LOT of stuff.
Everything you see in the pictures.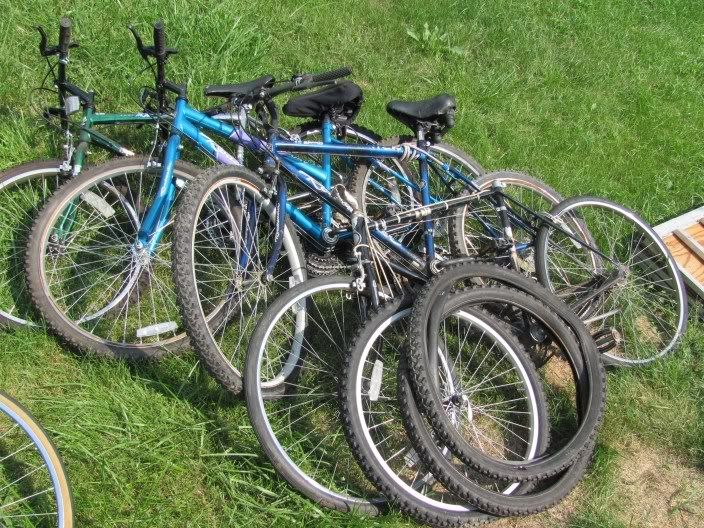 I am located in West Allis, WI. Just West of Milwaukee.
Bring a truck or van and take them all!