Hey,
Skipton,
Great idea for a thread!
Thanks for the Lake MI shots of Bellowing Yellow.
I knew they were coming soon
Gothic Yellow and white bike, Downtown skyline, blue skies, white clouds, big water, Awesome!
Hewey,
Your bike looks awesome in action and with the bare aluminum(so cool)
Great to see the fixie kids gawk
The rain shot is great with the reflections
Udall Customs,
Your bike carrier is just to cool
Greylock,
You fear nothing, do you?
Snyder,
That looks like a Mondo hill to tackle with those bars
Do it while your young!
I got a few from the first time out with HotRodLiner
My wife was a bit nervous as she tried to get a shot straight at her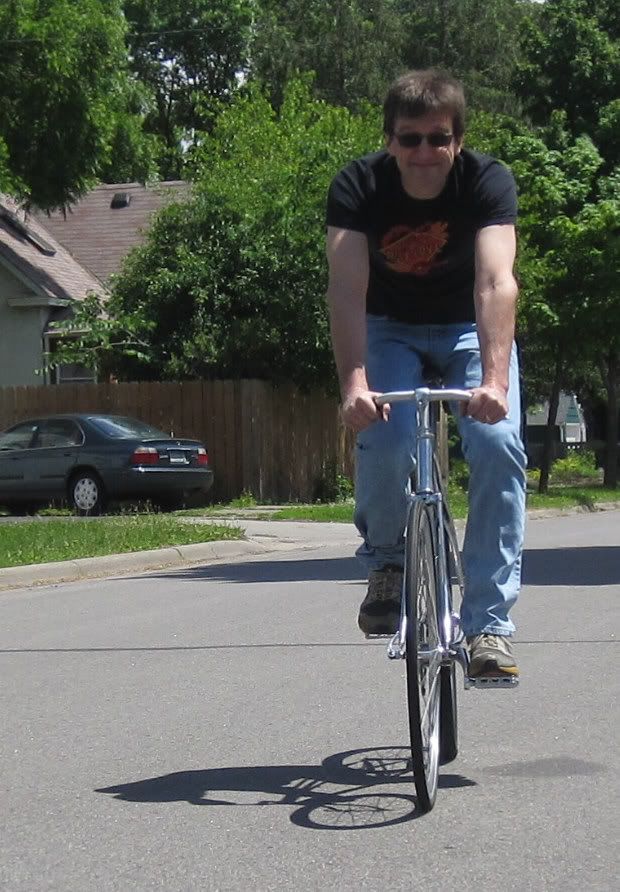 I don't think she was that confident I could turn that quick with the Hipster bars
I think she screamed a little bit and I couldn't help laughing
One of my favorite No-Handed shots from the Greenway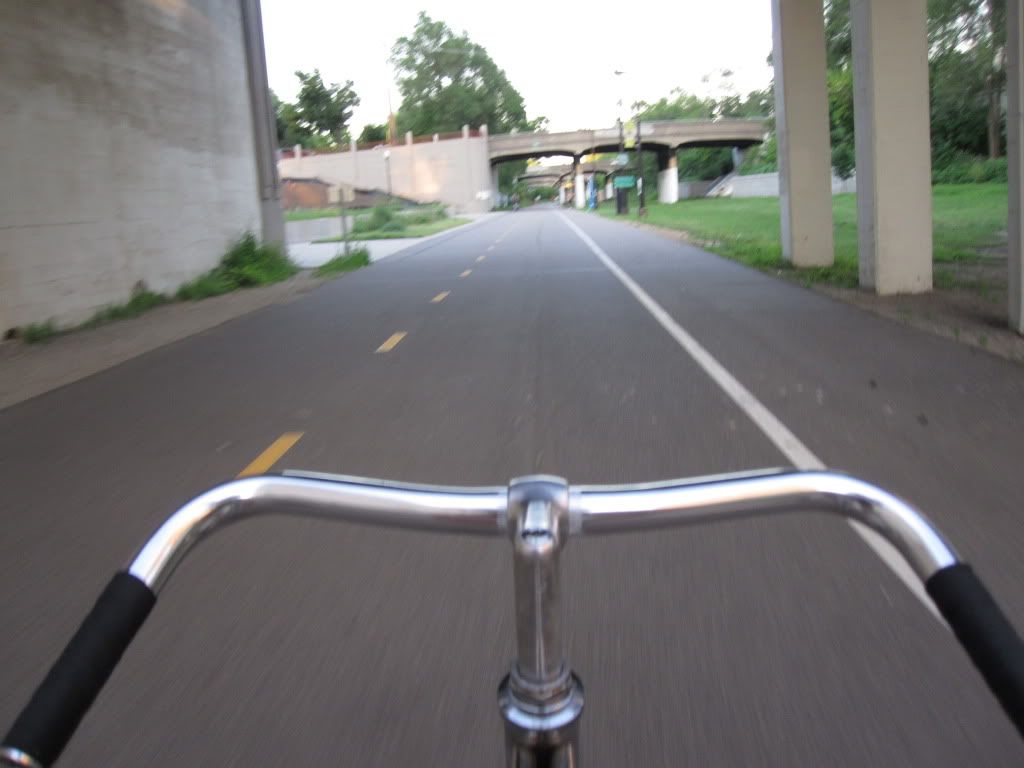 I love the way this bike reflects at twilight (again no handed, whee!)
Looking forward to more of others action shots
Now I inspired to do more!