Gee, you would think with a long weekend I would have gotten more done on the bike, but first I went and picked up the raffle prize I won at the Tour De Fat.
http://www.ratrodbikes.com/forum/viewtopic.php?f=1&t=42259&st=0&sk=t&sd=a&start=15
Then my oldest daughter stopped by to get her brakes & AC fixed on her car, then the shower faucet started leaking and on the way to Lowes, the brakes on the old lady's car started grinding so I wound up replacing them too! Even though I grouse about it, thank God that I have the ability and equipment to fix all of this stuff.
Did manage with the help of my lovely wife to knock the loose rust off of some parts and spray them with rust reformer
Hey look it's a ratrod clothesline!
This is my final decision on the woodgrain...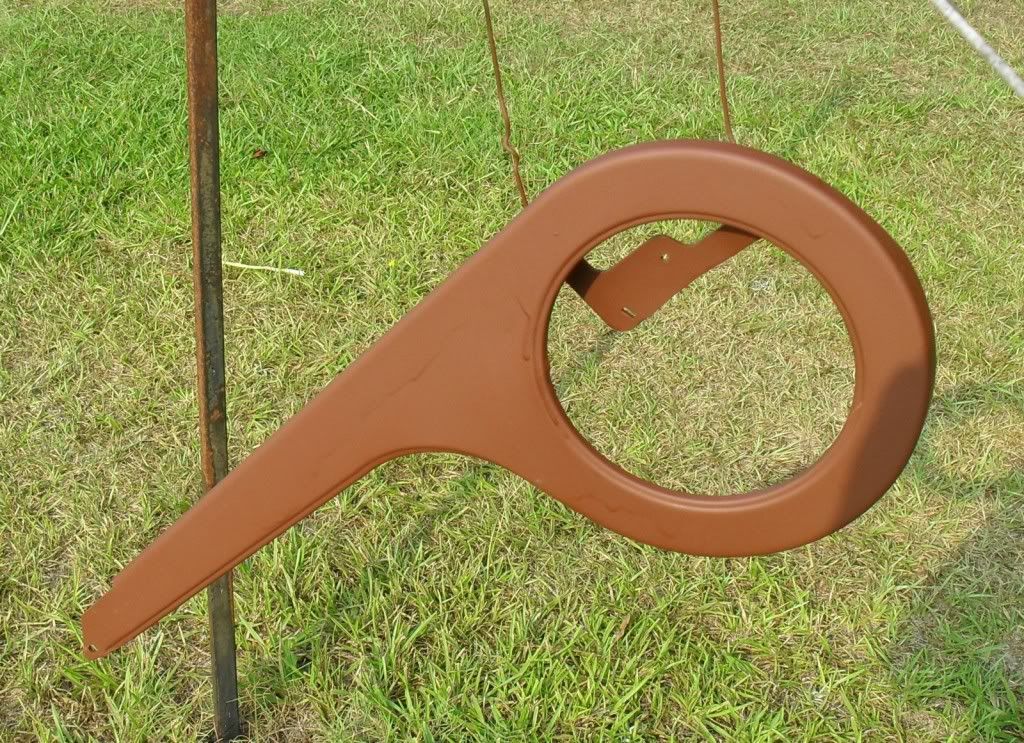 I am still trying to stick to my original plans
and here's something else thrown in for good measure.