Greetings from Kansas City. Please consider this my belated introduction.
I am a hoarder. Come from a long line of hoarders, cars, trucks, lawn mowers, tractors, bicycles, what have you.
While I would like to be able to stay at home all week and tinker, I remain a white-ish collar slave to the MAN.
For the last several years my main summer transportaion was a high mileage 1987 Honda Aero NB50 scooter. Much cheaper than driving since I don't have to pay for parking or as much gasoline, and faster than the Metro bus while running on my schedule.
Last fall it suffered several set backs that caused me to lose faith in it and it got sold for the price of the replacement piston.
Didn't realize how much I would miss it. So I started digging in the war chest to build a motorized bicycle.
A friend gave me a bicycle like this that I started to clean up for my wife. She said her knee would not allow that foolishness.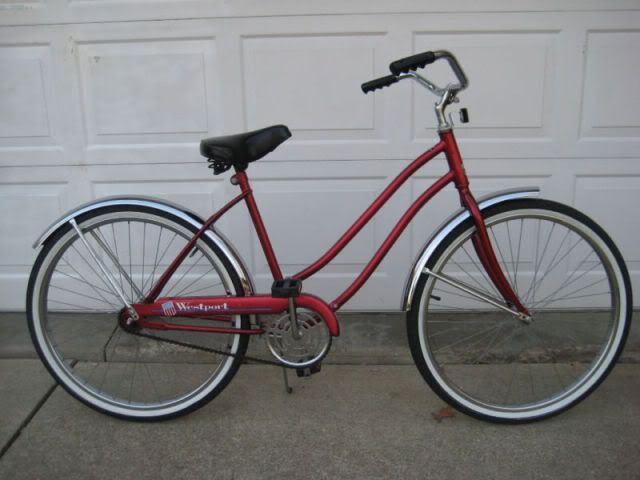 Had an old Schwinn excerbike similar to this that I used parts off of for a 24" Stingray project. Started to make it into an electric trike, but that idea lost steam.
Along with some moped wheels for the drum brakes, studying old pre-WW1 motorbikes for ideas came across this Wagner.
Hack them up, and hot glue them together and get something like this.