I bought this frame when I was 16 brand new along with the forks that are with it. It is an S&M Holmes 1996, the thing is I lost it some how for like 13 years and in January my best friend came to my house and was holding this frame in his hand and I almost passed out. So I figured I would rebuild it and share it with you guys especially if there are any bmxr's out there in rat land.
This is what it looked like when he dropped it off.
After I stripped it and had my buddy powder clear it.
I made some Holmes stickers on the plotter which were more era correct.
Another shot of my Decals.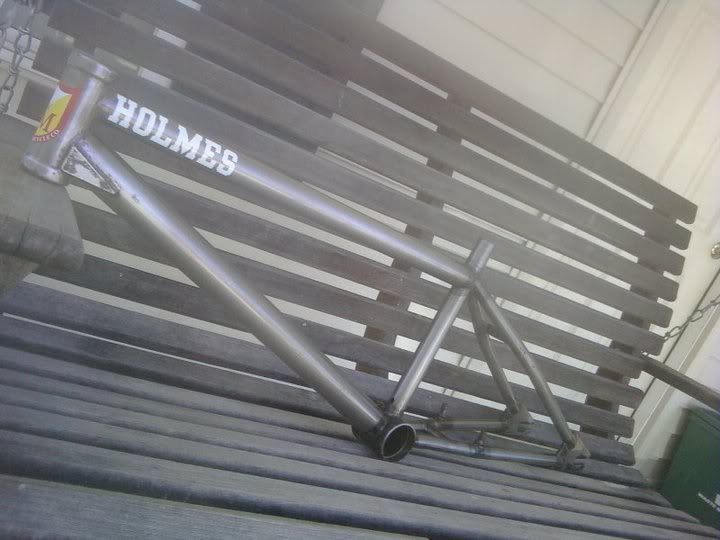 A little mock up...
I ended up scrapping my decals for a re-issue Holmes sticker pack.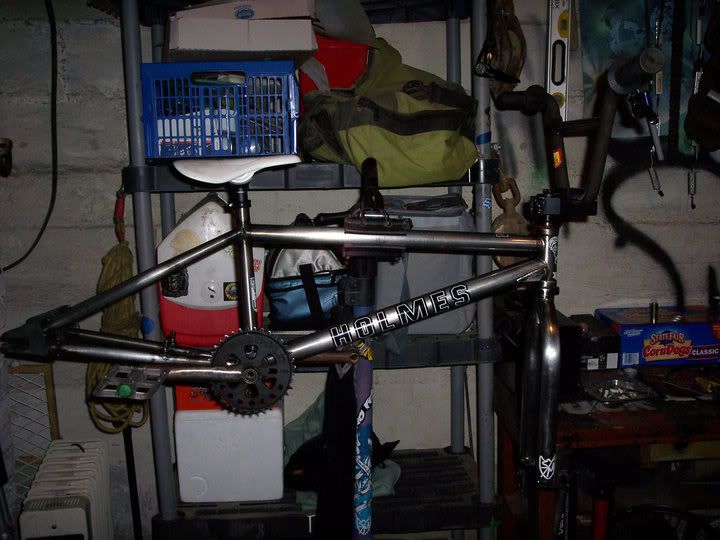 My headset cap.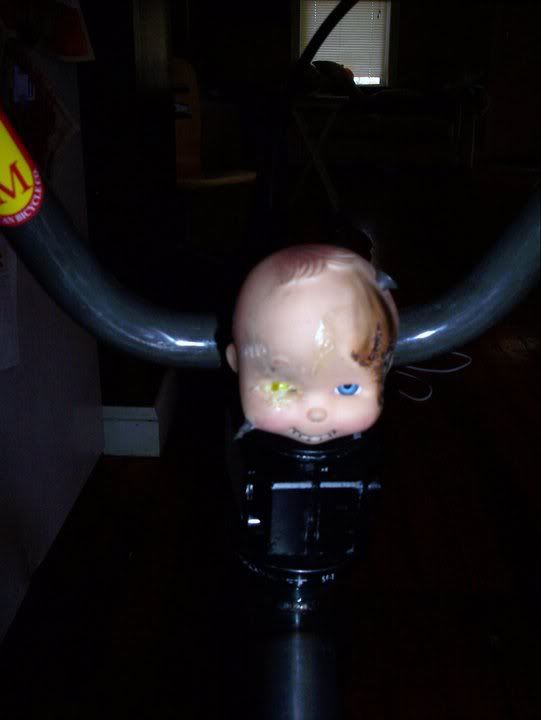 Completed drive side view, complete with rusty profile cranks.
Left side view with my ghetto rigged Fly brakes.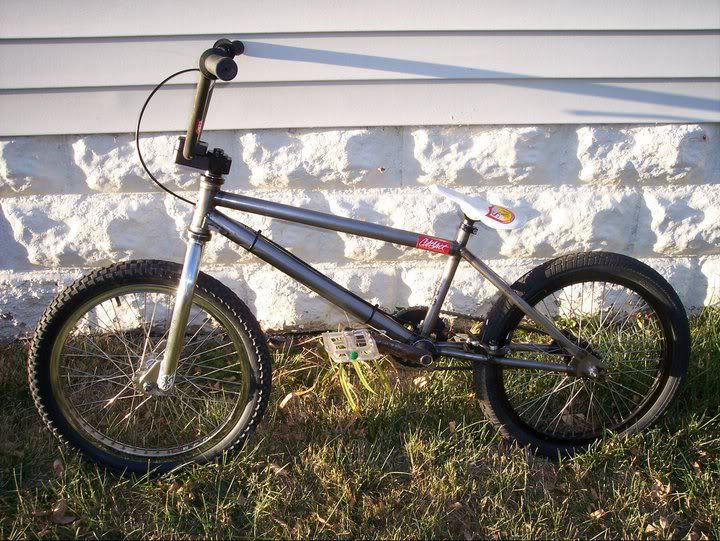 Let me know if you want a part's list. let me know what you think...I have since changed the pedals and seat and I also added a pad set.