Its been a while since ive built a bike - as i was readying the jetflow for it upcoming build, i needed to empty out the garage. I like to slowly collect my parts then slowly syphon them in to my bikes.
i recently picked up a decal set for the x-53 on ebay, i really wanted the 2 fork "w"s -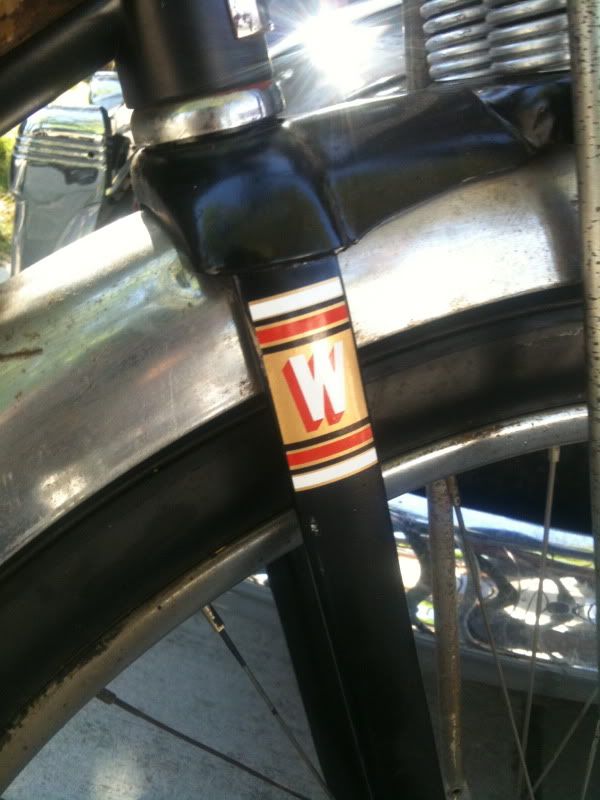 the guy i got the decals from said that it would only come with 2 of them, but to my surprise i got 3! top bar time...
i also put the correct murray ohio stem on it rather than the specialized road style gooseneck. i think this gives it a bit more of a clean look.
i also got these pedals from a friend - they were in ok shape when i got them, but they did need a bit of work. i wire wheeled down the ends and clear coated them,
i also washed the blocks with soap and water then used my "secret old bicycle rubber treatment" on them...
i also took the time to clean up the hardware at the rear of the bike.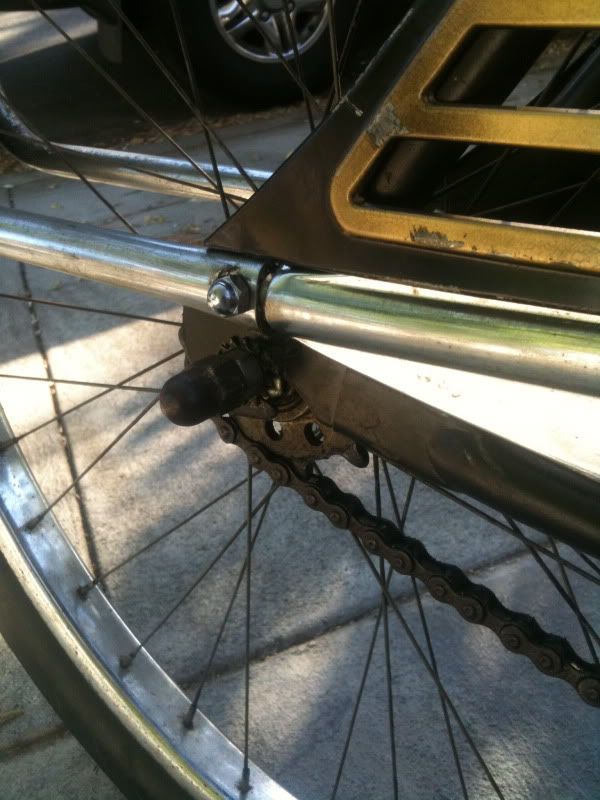 after doing all this stuff, i realized that the crank is a bit loose and sloppy. im going to have to take her to the bike shop to find the right size bearings for it. i also want to find an older looking chrome crank, and i think the rims are due for a good truing.
overall i couldent be happier with the results.
anyone have a good WF speedo setup?