I won't have a chance to start on this until tomorrow afternoon, but I wanted to get a thread started, and give a quick rundown:
The concept: A fairly modern (1996-present) take on a classic Monark. Aluminum tanker-esque frame (1998 Diamond Back Voyager MTB), linkage-style suspension fork with vertical springs (original Lawwill Leader), coaster brake wheels with 12-gauge stainless spokes and downhill hoops (Weinman DH39's), and some color-accent rubber (red ST 26x2.125's donated by Ed Twisted).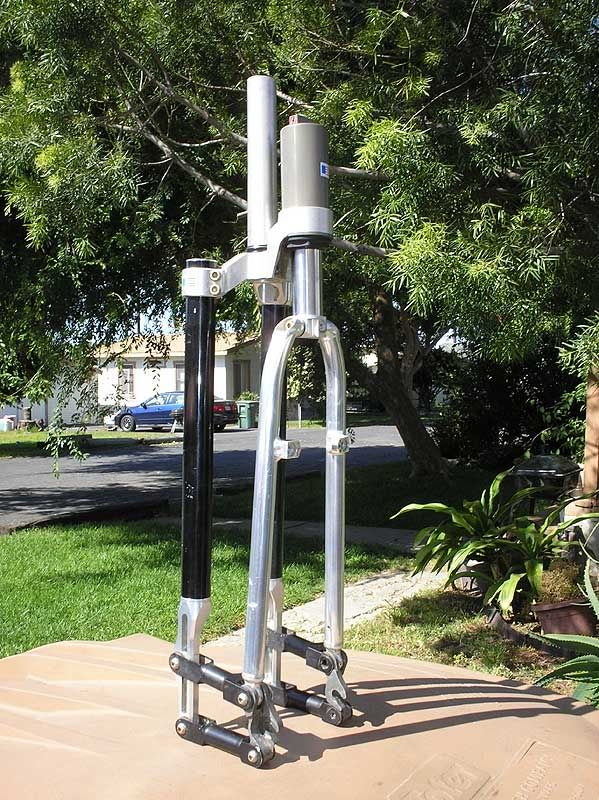 Some parts may change in the next few weeks, but with a shave and a haircut, and a few hand-fabbed aluminum panels, I think this thing will really harken back the Monark Tankers and late '50s century-series fighter planes that always looked resplendent in their bare metal finishes.