So....
I've always admired the asthetic of the Flying Merkel boardtrackers, and living in Milwaukee adds to the attraction. Building a replica has been floatign around in my mind for some time now, and I finally decided to buckle down and do it. I don't have a lot of moolah, and I will be tryign to do this on the cheap. I have most of the supplies I need already, the last pieces of the puzzle (which are being sorted) are decals and tires.
So without further ado, here we go!
I am choosing to use my campus cruiser 'The Blue Brit' as the startign point for this build. The bike is compact, rides very well, and takes hills with ease (its a 5 speed). Its important to me that this machine be practical and stylish as well, its my daily ride during the warmer seasons. Some folks might shy away from a diamond frame, but I'm thinking with a little work, this will be one stylin ride.
The bike as of now: a Phillips
A Microsoft Paint rendition of what I'm sort of aiming for (there will be the classic tank graffic of course)
The first thing is to make a tank, to me one of the real focal points of the Flying Merkel. I made templates out of cardboard. BEcause of the the shifter on the top tube (I realize i could move it, but its most practical there) I will be using a cut-away on that side, with a plate to cover it later. Ill add another plate (made of a thin masonite-like material) to the other side to keep it even.
Tanks cut from wood. i have chisled out grooves for the brake and shifter cables.
THe plate material, being traced, rough cut, and then sanded flush with the perimeter of the wooden forms.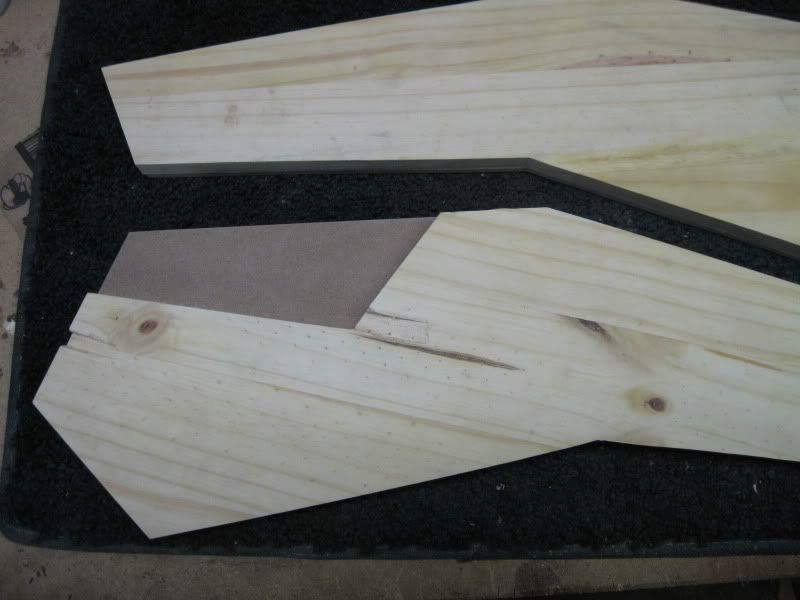 More to come as this comes together, let me know what you think, feedback is always appreciated!