Here's the update you've all been waiting for! I learned how to measure with a caliper and used one to check the opening between the two parts of the top bar. This was to see if both sides were even. We marked the differences and ground those particular spots down with a flapper wheel. We got the opening within about 0.030in between the sides (part of our plan).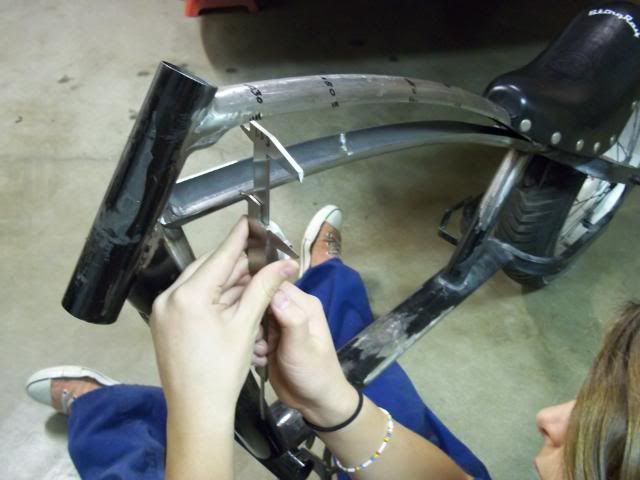 This is how to read and properly use a caliper. This is the dial of the caliper. There are 100 lines on the dial. Each one represents 1 thousandth of an inch. It currently reads 0.053in.
The little numbers on the metal bar each represent 1/10 of an inch, or 100 thousandths. The edge of the bar is not quite to the 1, hence it reads 0.00.
This is the bar when it reads 0.50in. Then to get the final reading, you add what the dial says. If you cannot read it, it says 0.053in. Add them together and you get 0.553in.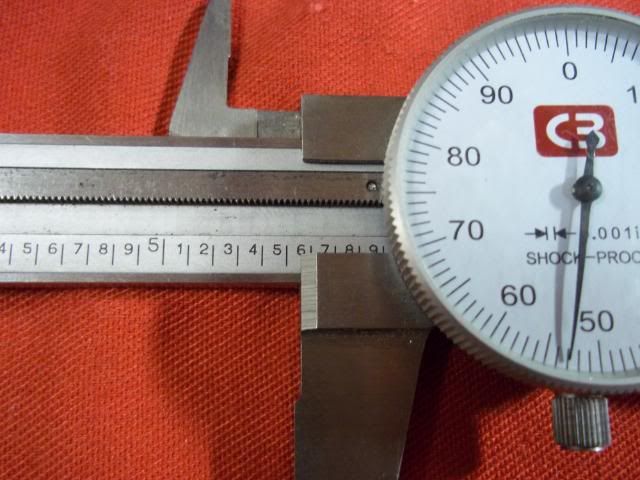 This is how you read multiple inch measurements. On the bar, you can see a larger 5 raised above the other numbers. This tells you that it is 5.0in. Then you add this to the other two measurements, the littler numbers on the bar and the ones on the dial. They still read the same thing as previously, so 0.553in. Add that up and you get your measurement, which in this case is 5.553in! Now, if you didn't previously, you know how to read a caliper!