after i finished the little bike for Zach, i was gonna get into this bike anyways and just list it in the build section.
i have most of the parts and ideally want this bike ready for the Galt round-up @ Karfer's
i'm only 1/3 way through my welding class and haven't bought a welder yet
sooooooo, this is kinda going down the face lift road (i promise no apes & white walls sensor
)
i want to re-do my 20" and i like BMX parts on any 20" ride....................
growing up on the coast, i've had my share of gravity bikes too........................
here's my before picture---------------------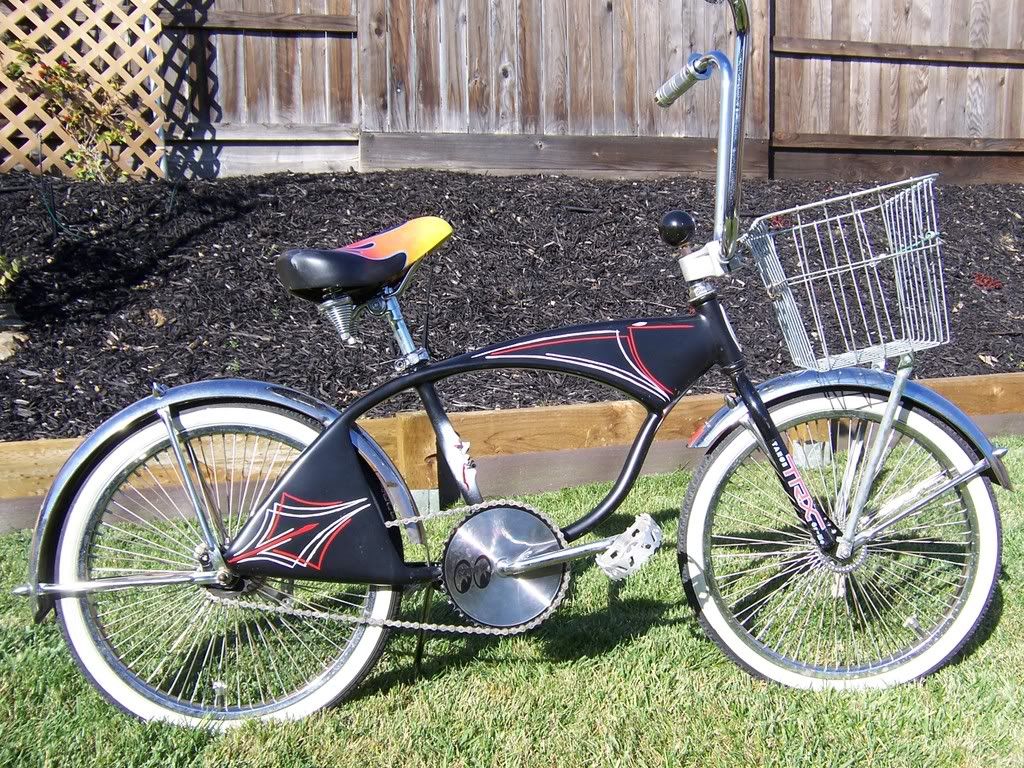 well, at least if it doesn't make it to the round-up i got a good shot at the deadline......
looking forward to seeing the true "anything goes" bikes! all you welders, GO CRAZY!!
good luck everyone!