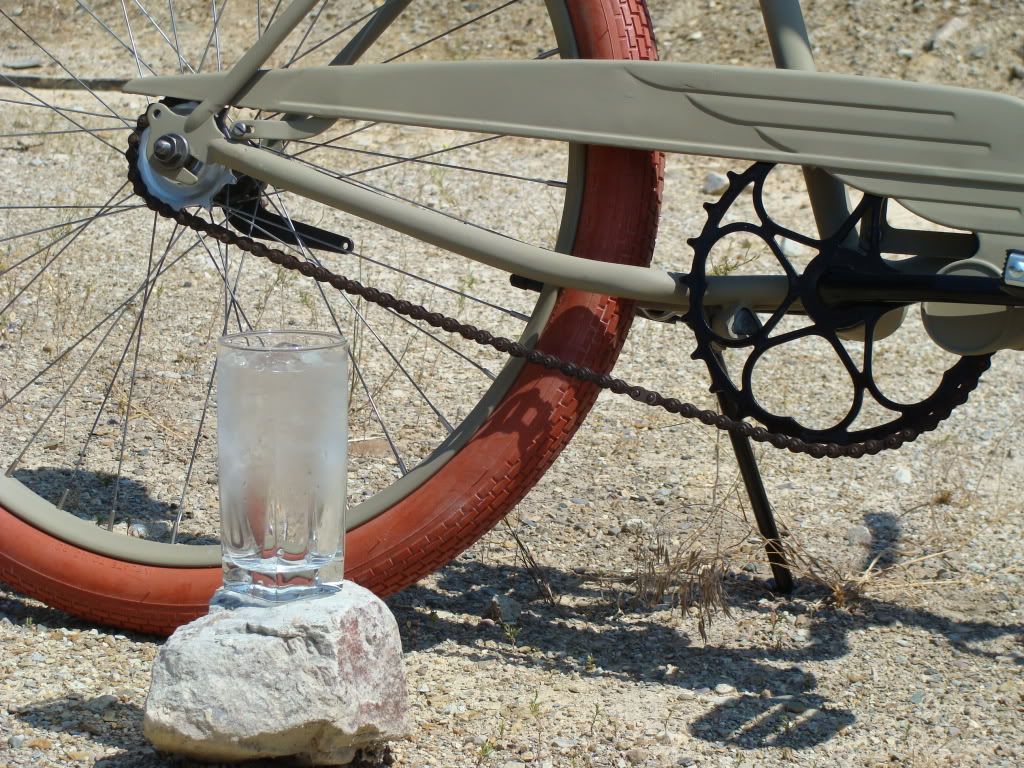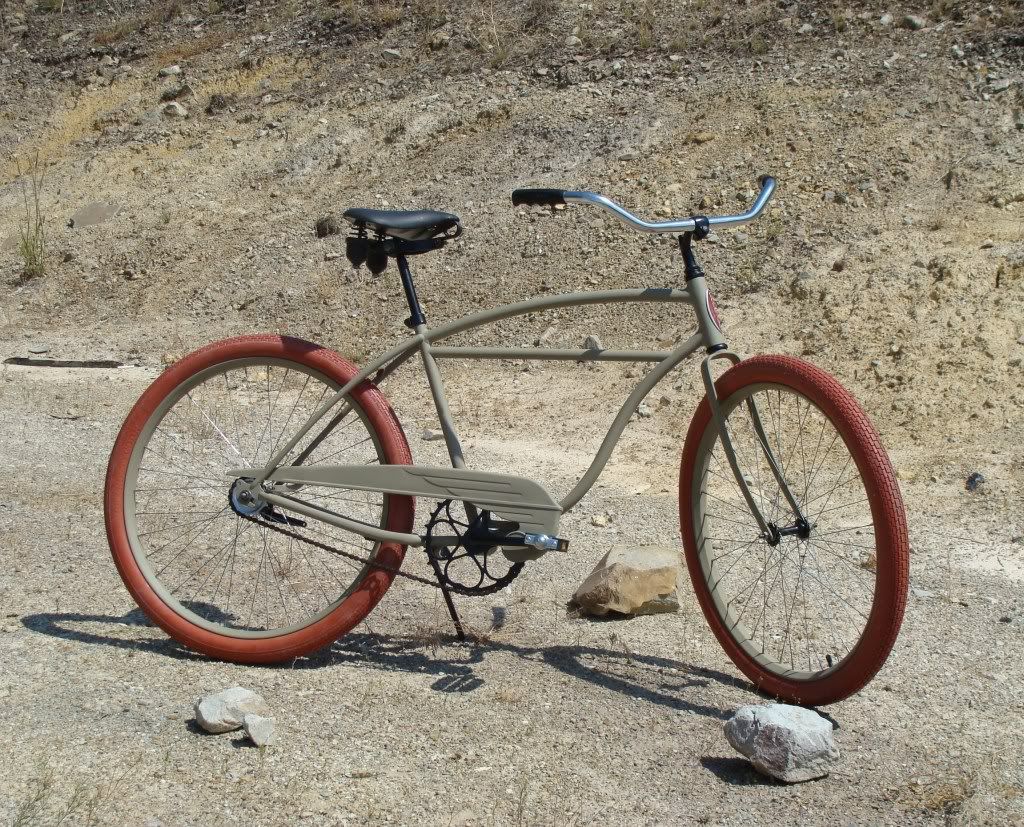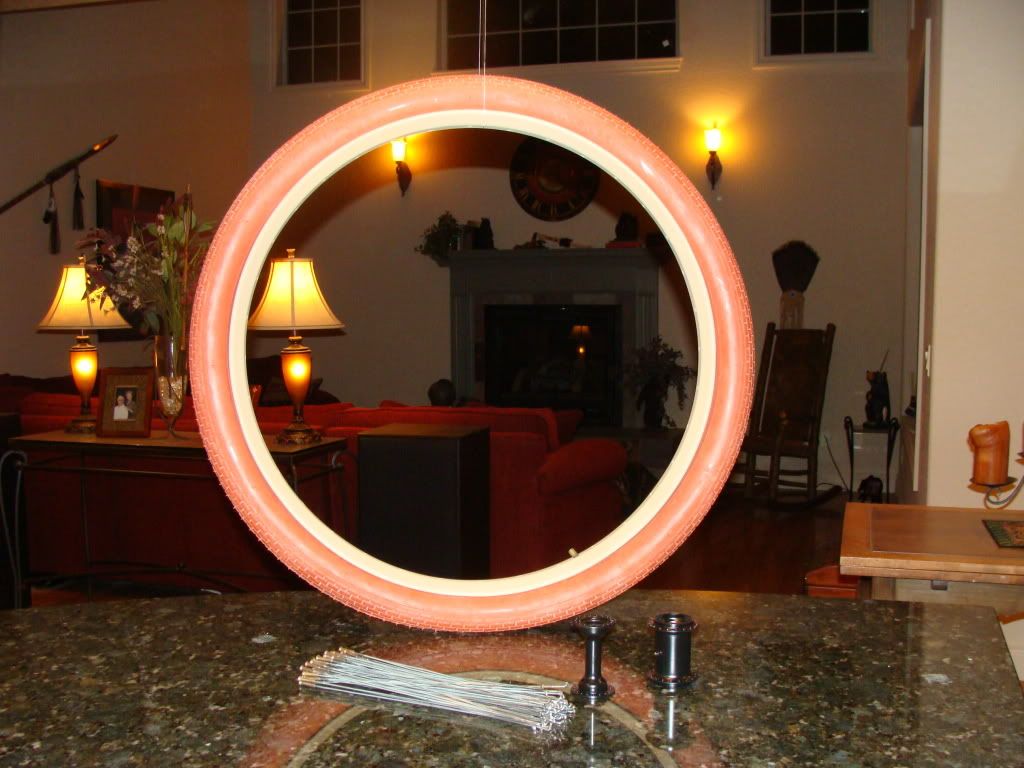 Usually we start with the frame first, however I wanted to use this color on some rims so started there first. Krylon Khaki painted steel drop rims with black painted New Departure rear hub and Schwinn Script front hub. Original double butted spokes all cleaned and ready to go. Tires are 26 X 2.125 Red Grand Tycoon reproductions. Next the frame....?????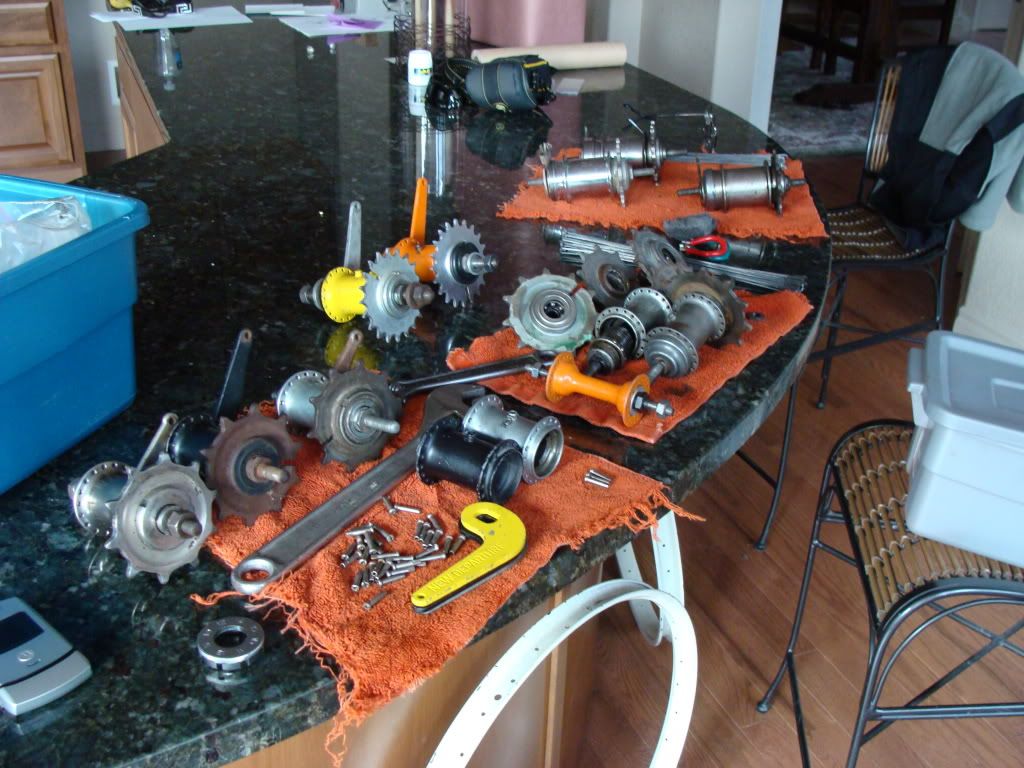 This is what a kitchen counter top is all about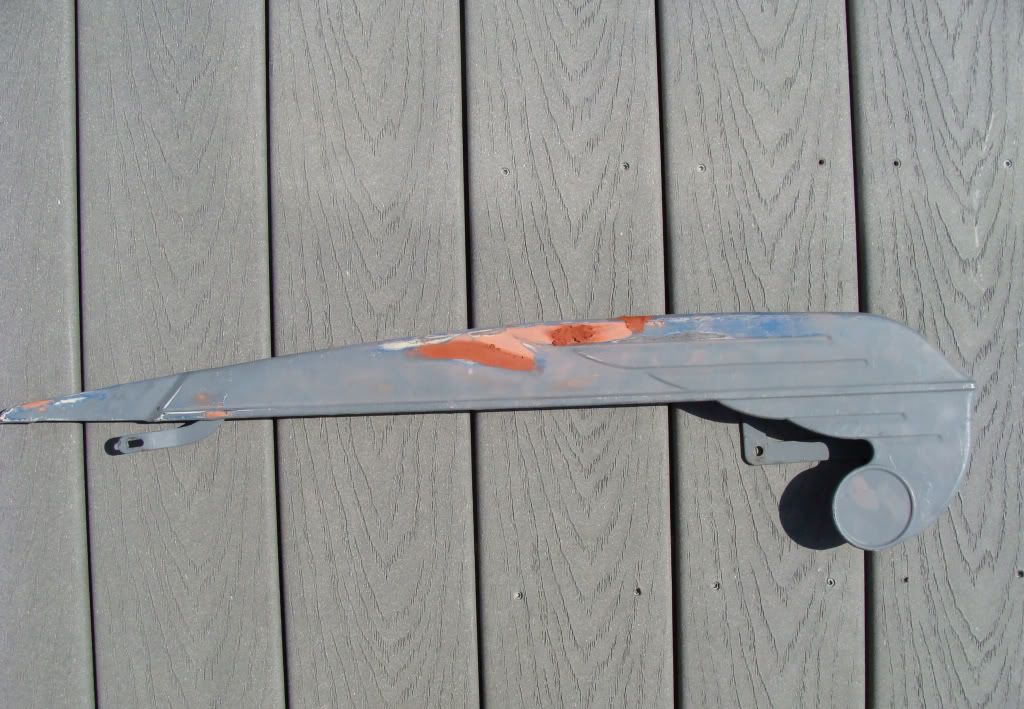 Taking out a couple of dents out of a Schwinn Phantom style chain guard
I think I'll go with the springer
Straight Bar Schwinn with a lot of pitting. I had this sand blasted several years ago; lots of filling and sanding to do.
[img]http://i595.photobucket.com/albums/tt33/dirtywater511/Bikes2713.jpg[/im
black powder coated skip tooth crank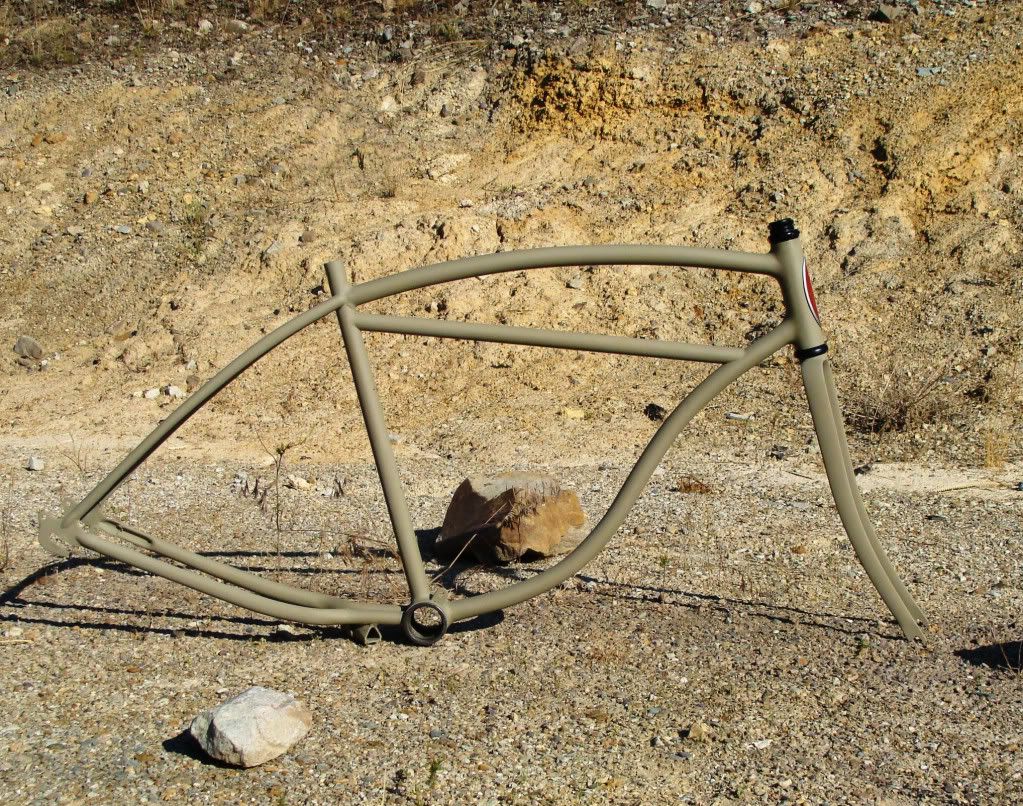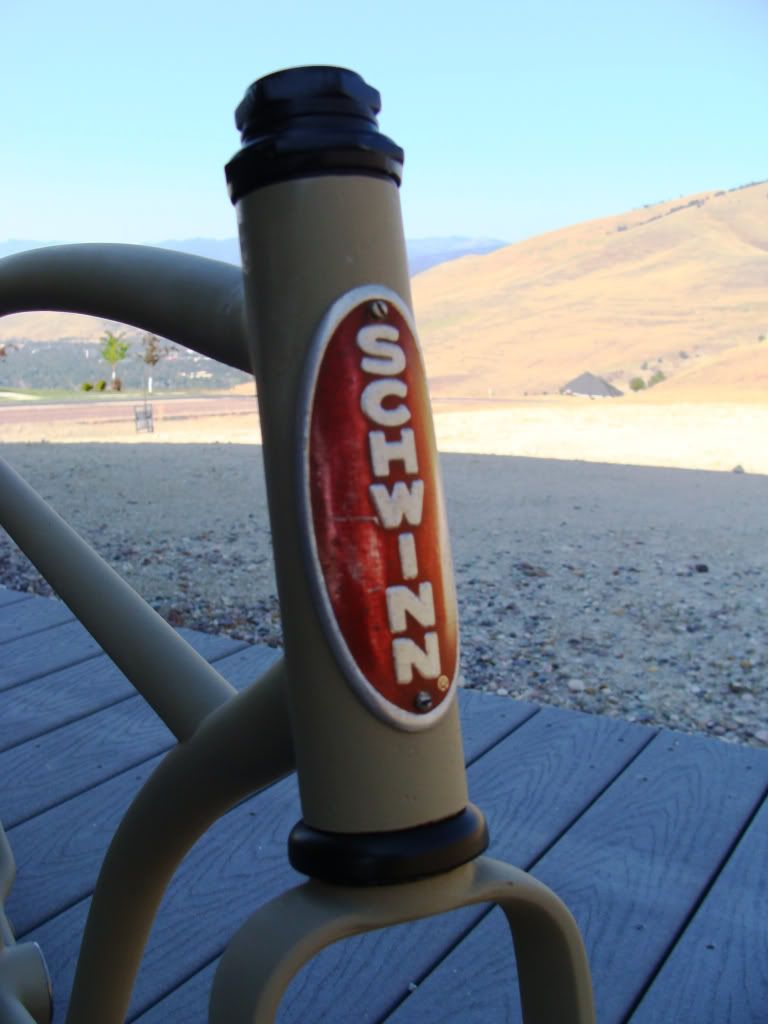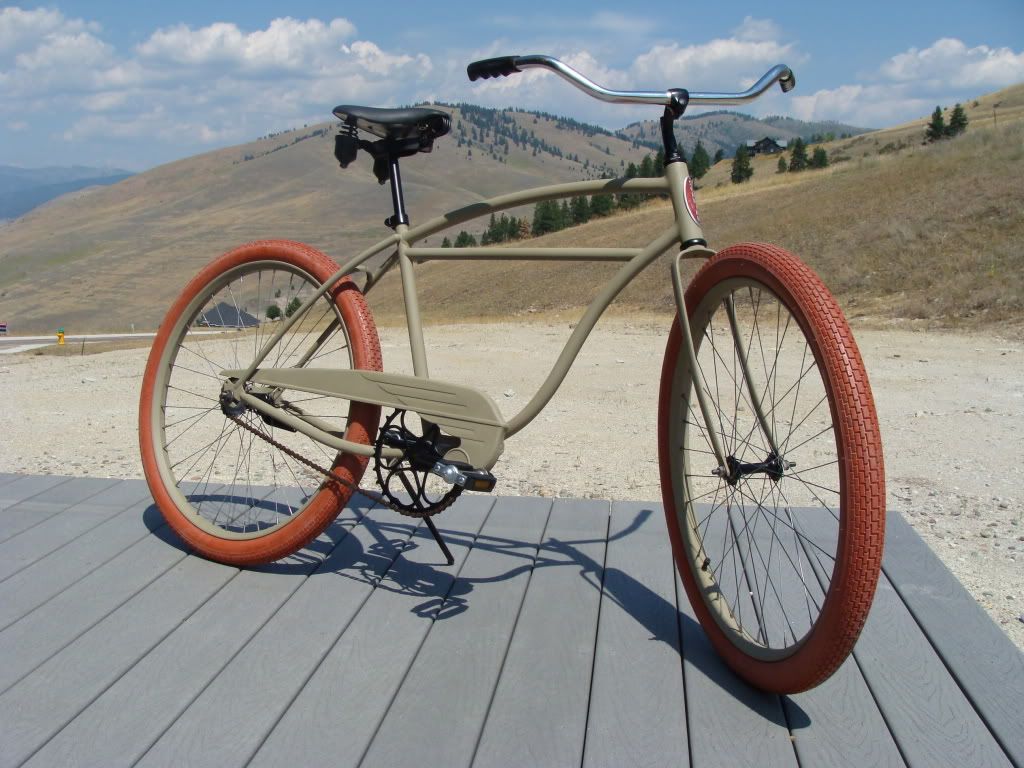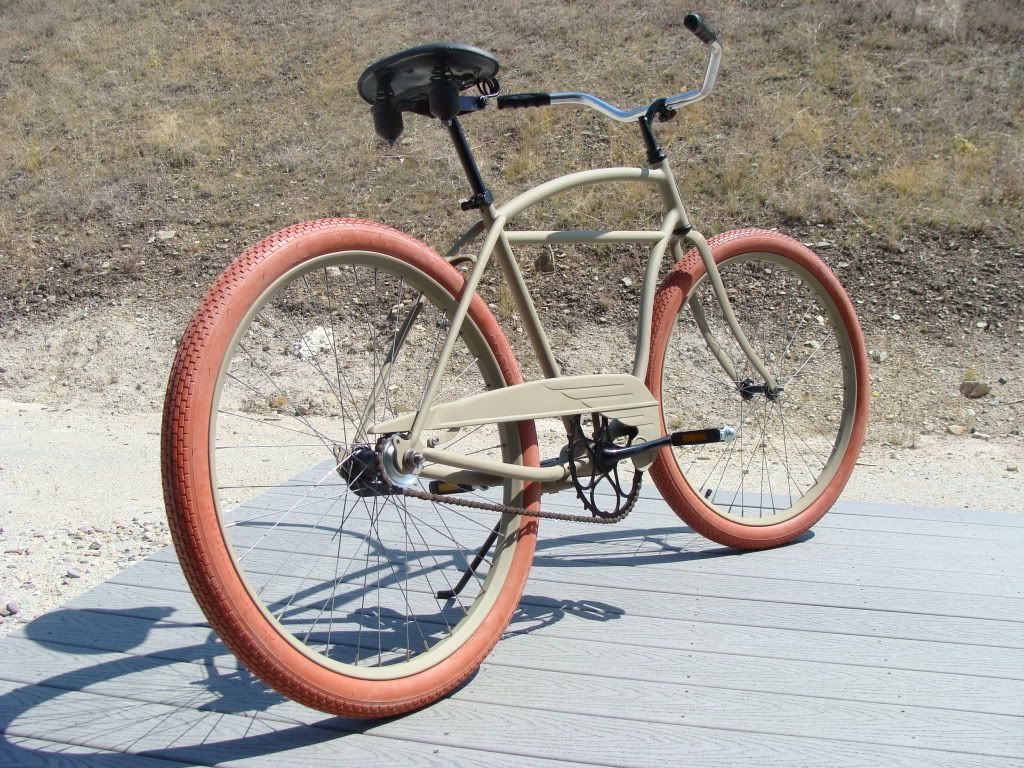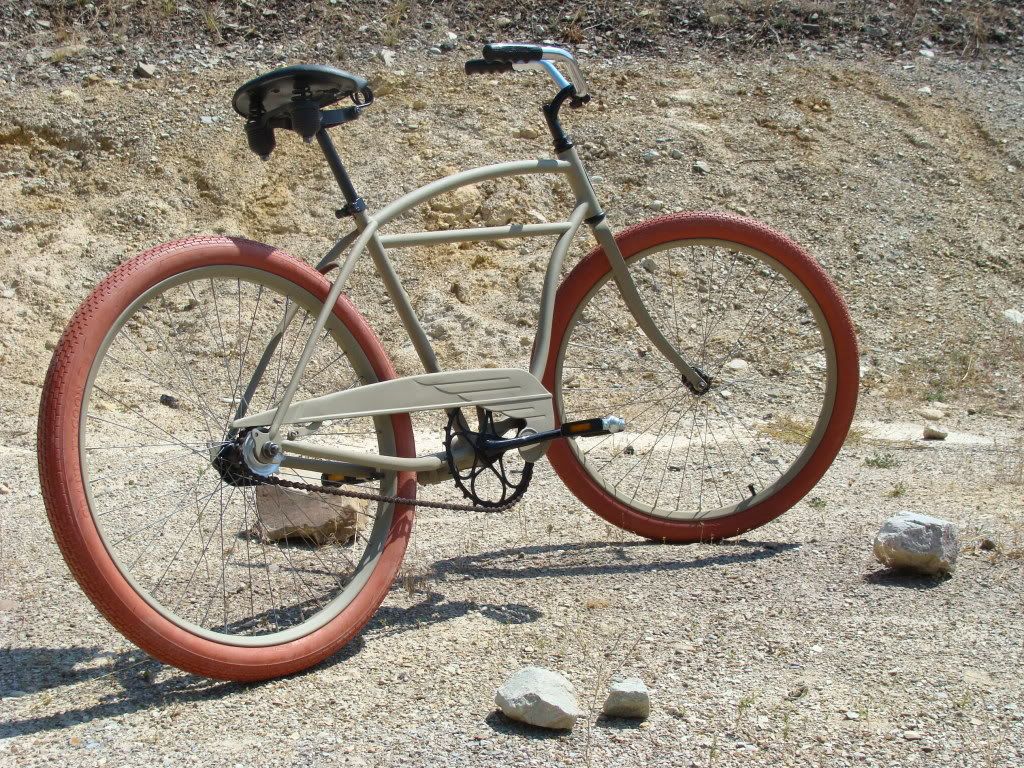 We just ordered a couple of red Schwinn decals for the seat tube and the chain guard.