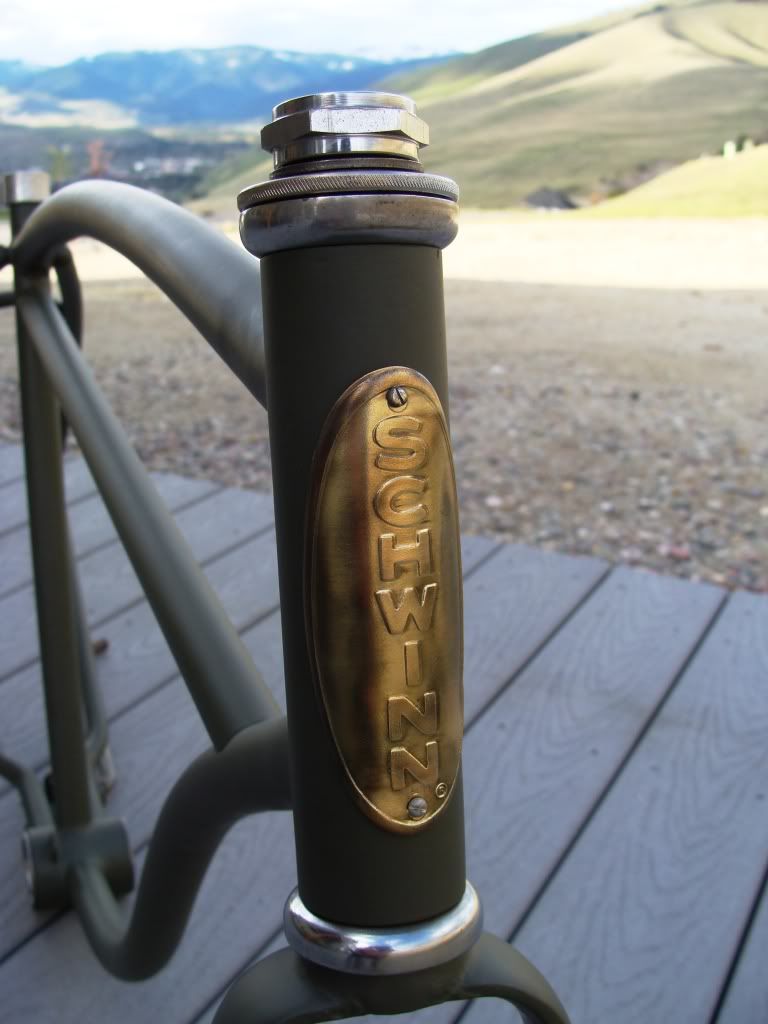 Beautiful brass Schwinn head badge,
My life is now fufilled. Rat Rod Bike Build Off 4, After a hasty venture down to the bicycle boneyard, 6 feet under, I have made the most difficult decision of my life. A Schwinn Panther straight bar with the theme "G I JOE"
The bike will be adorned with Krylon army green. Next, pick out the parts I'm going to use. A Schwinn Phantom crank with a 2 speed Bendix hub laced to original Schwinn S2 rims. Bolt on a rear rack some struts on the front and see what happens. Stay tuned. Cheers!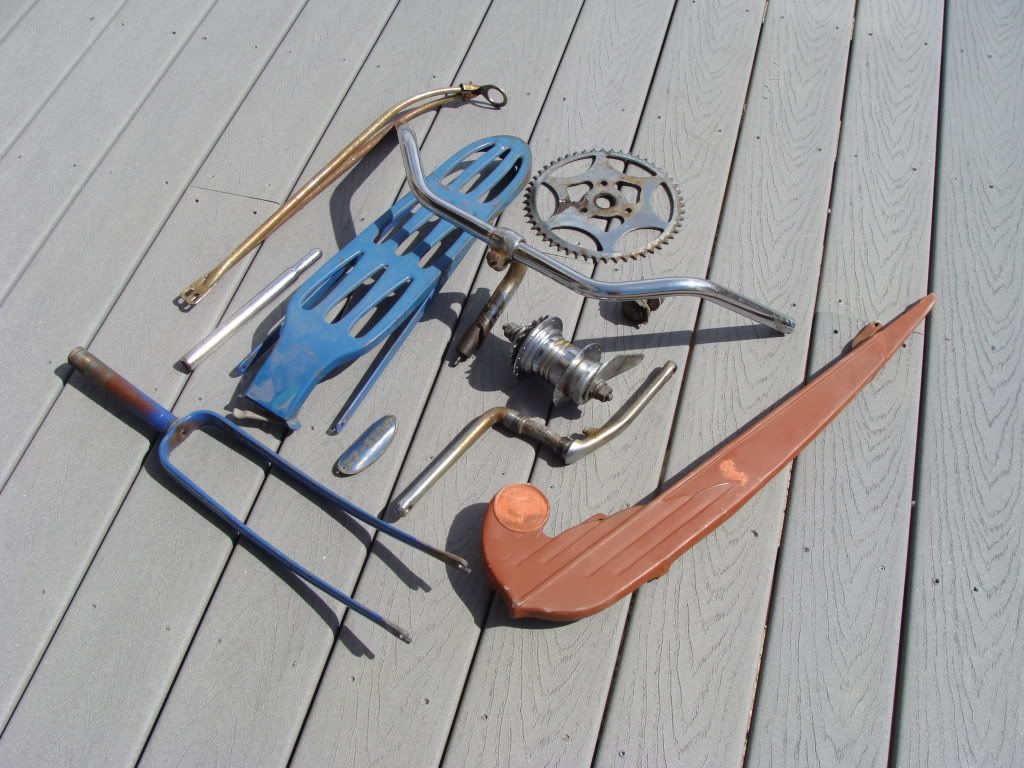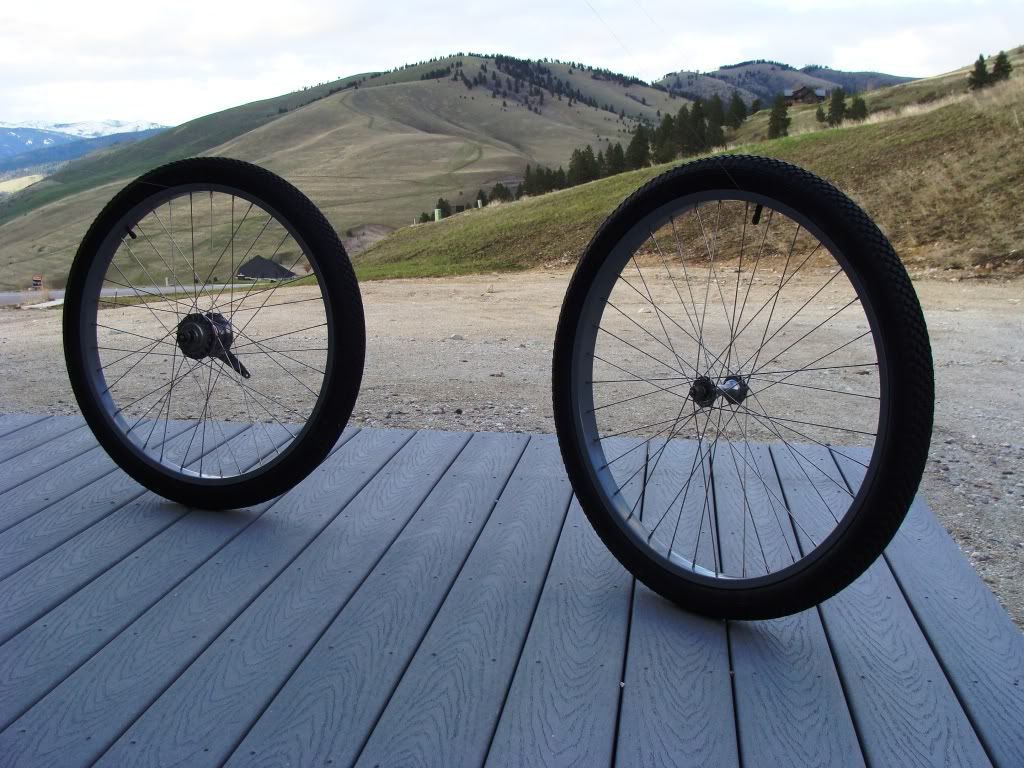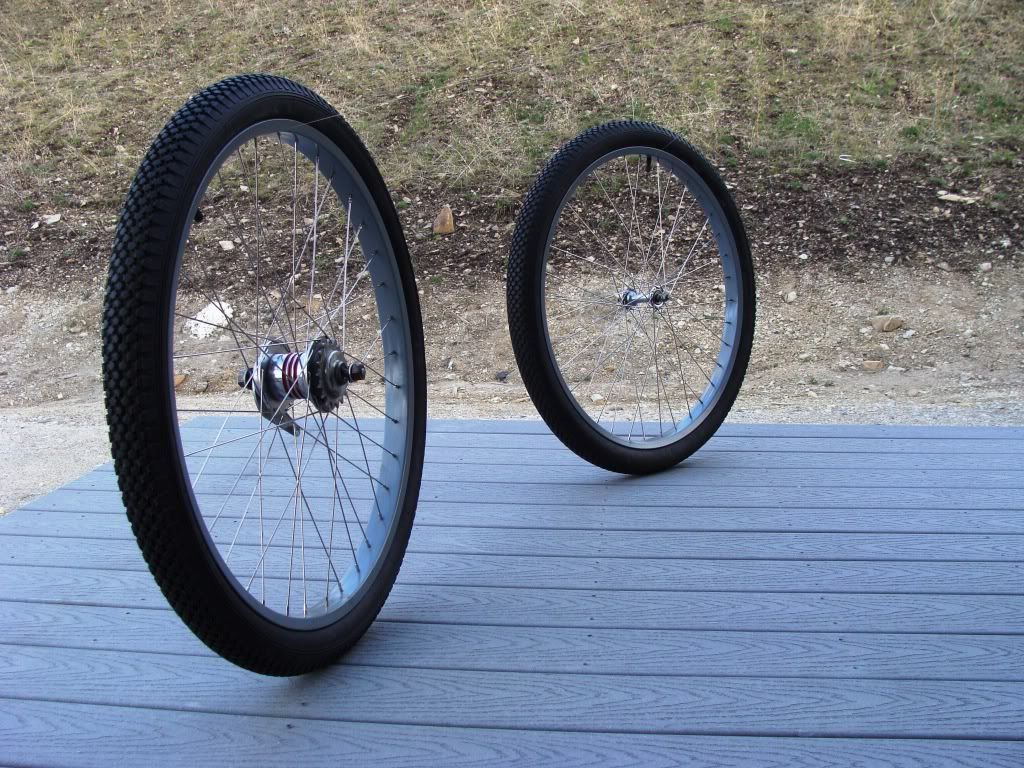 The G I JOE camo works well, can you see the bike?
Chain guard and rear rack almost ready. Schwinn original S2 wheels are painted in Grey with new spokes laced to a two speed kick back.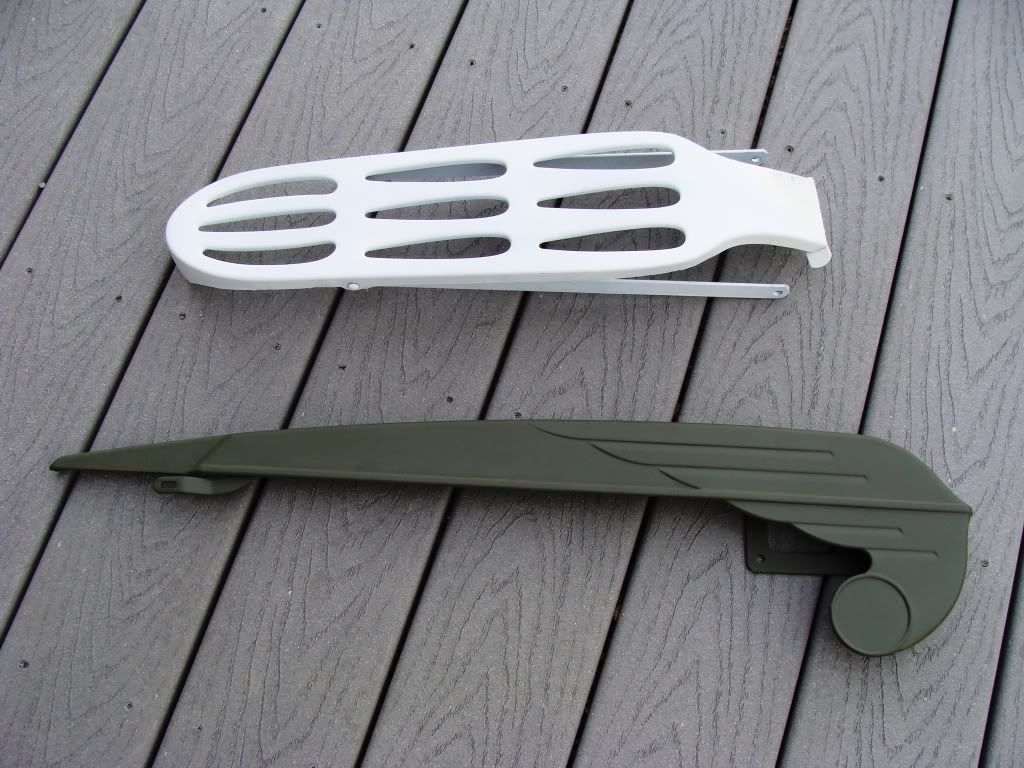 The frame is painted camo just doesn't show up very good in the shade. Stay tuned....
Finally complete, enjoy