Today was bike day! Cranked up the tunes in the garage, moved 36 feet of Cadillac out of my way and scattered tools to the four winds. Then got the kid, two weenie dogs and a hose pipe. Had a blast scrubbing bikes and making a mess!
Here's the Ross soaking in CLR and a pic after I installed a dynamo taillight....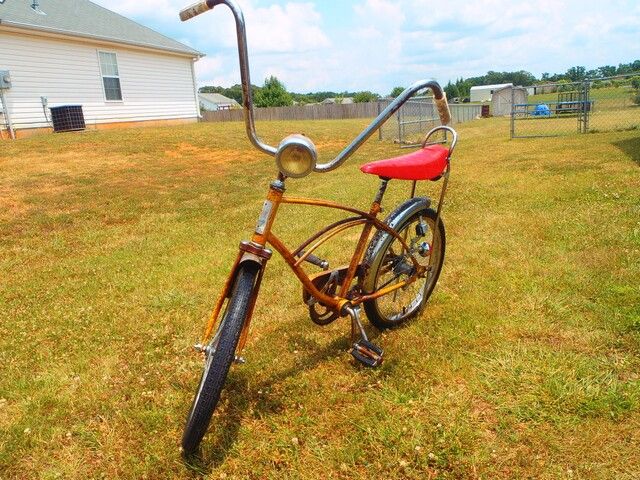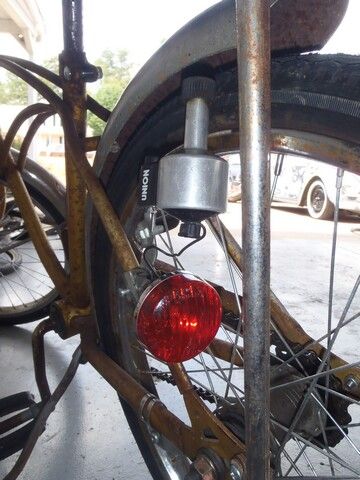 Here's my Star Spangled after installing a dynamo powered Schwinn headlight/taillight combo. Needs a chain and the rear wheel trued...
And my Schwinn Lil Chik. Looking for accessories for this one!