yeah, i know i've been slacking....
Kev's dying to see this bike finished...
I think Chainsaw should get an award/consolation prize for his handlebar mod!
thanks Chainsaw, this is one of the most useful "tricks" so far...
started with the stock bars...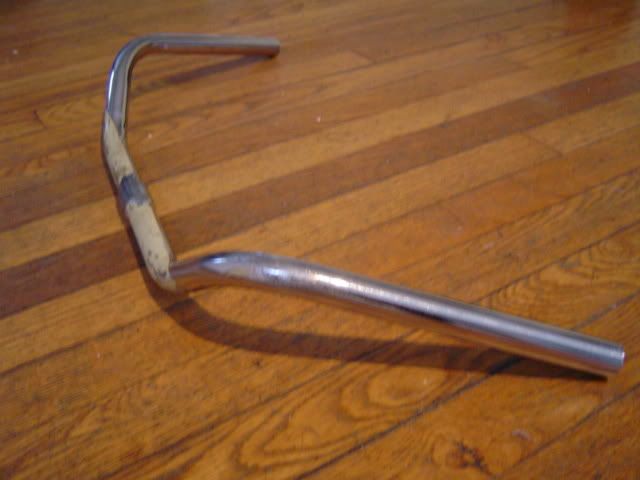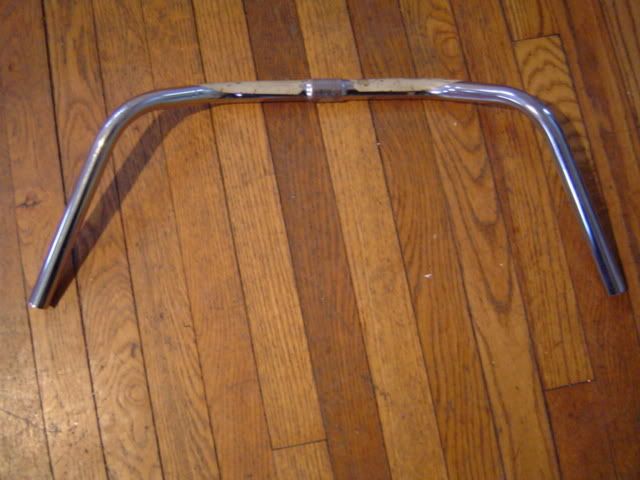 cut some ends off another set of junk bars... lengths of conduit for sleeves... and a set of new hunt-wilde grips with a set of pokey end caps...
the "new" bar ends are just shorter than the grips...
i mig welded mine together...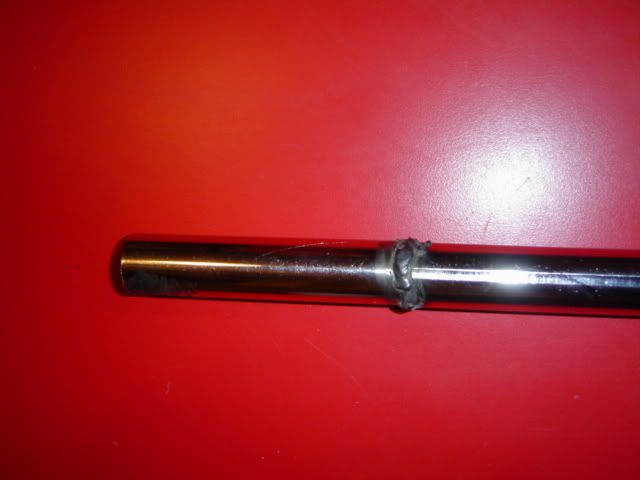 hand filed the welds, and the grip covers the seam...
it's amazing how much of a difference 10 centimeters makes...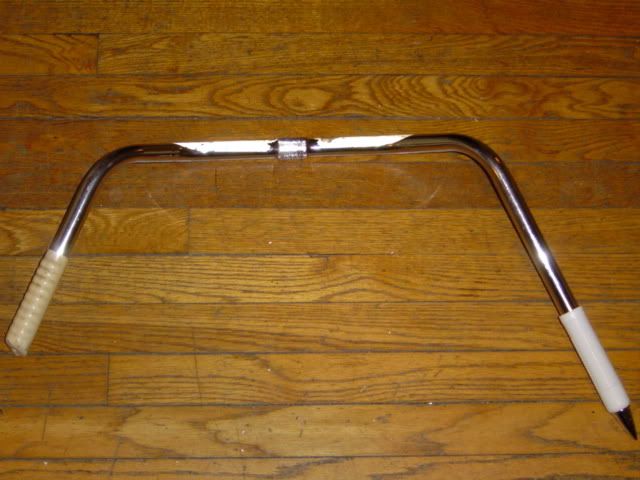 removed the reflective tape someone had put on the bars, and steel wooled them...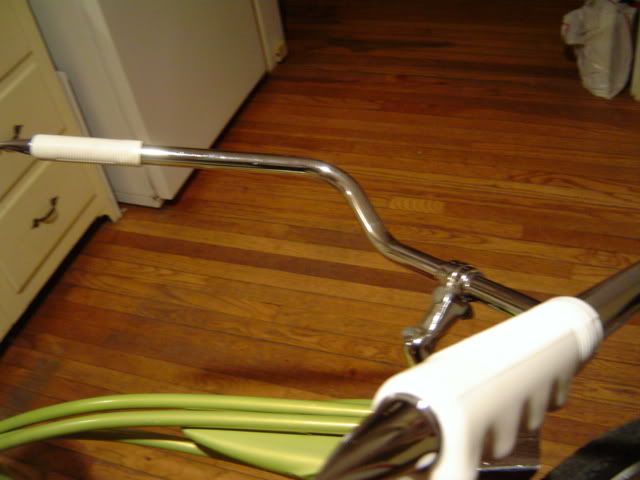 oct.