Finally got started on my build off bike. If this bike wins it will be the first girl's frame to win a build off AND the first 20" to win a build off! I will be starting with this 1968 Schwinn Fairlady frame.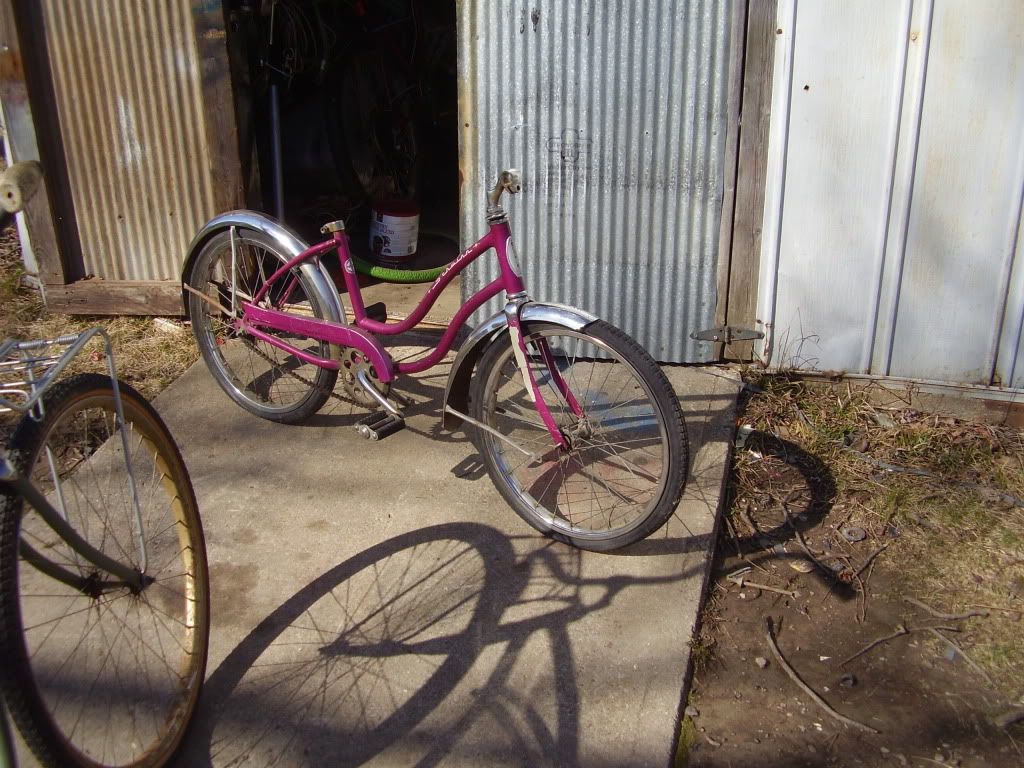 You may remember this bike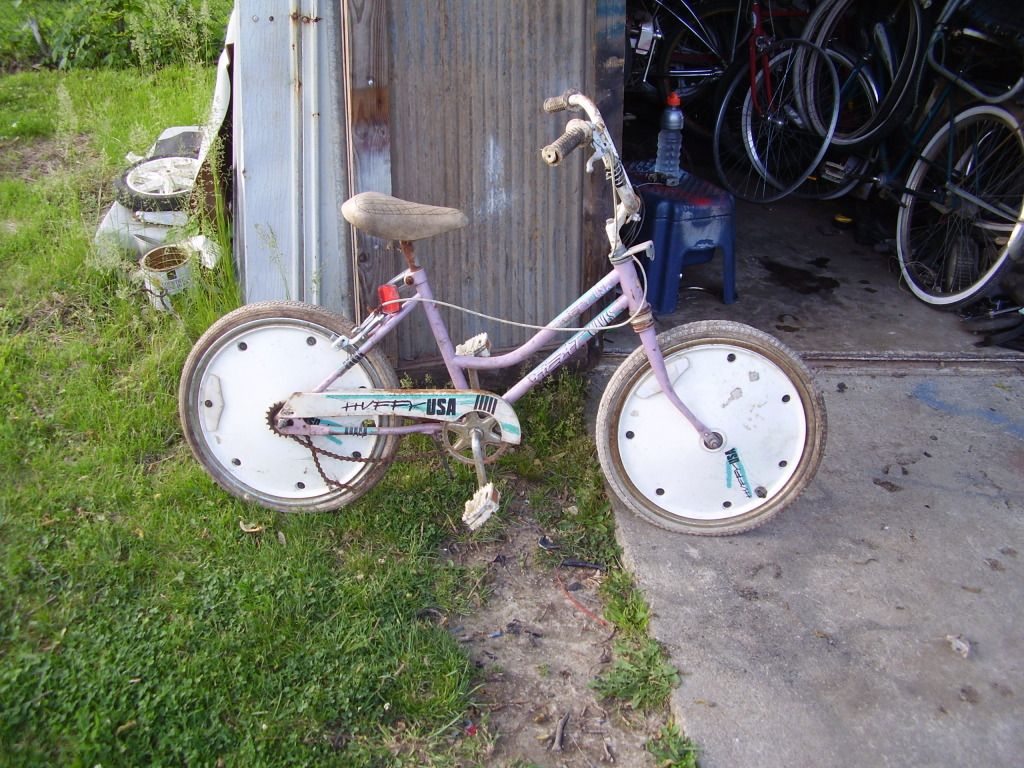 It is giving it's wheel covers to this build Little paint and they should work great.