Finally got some time to work on the build! Laced up a rear wheel tonight, she now has a 3 speed, but with no coaster brake I am gonna but a drum brake in the front.
Getting started...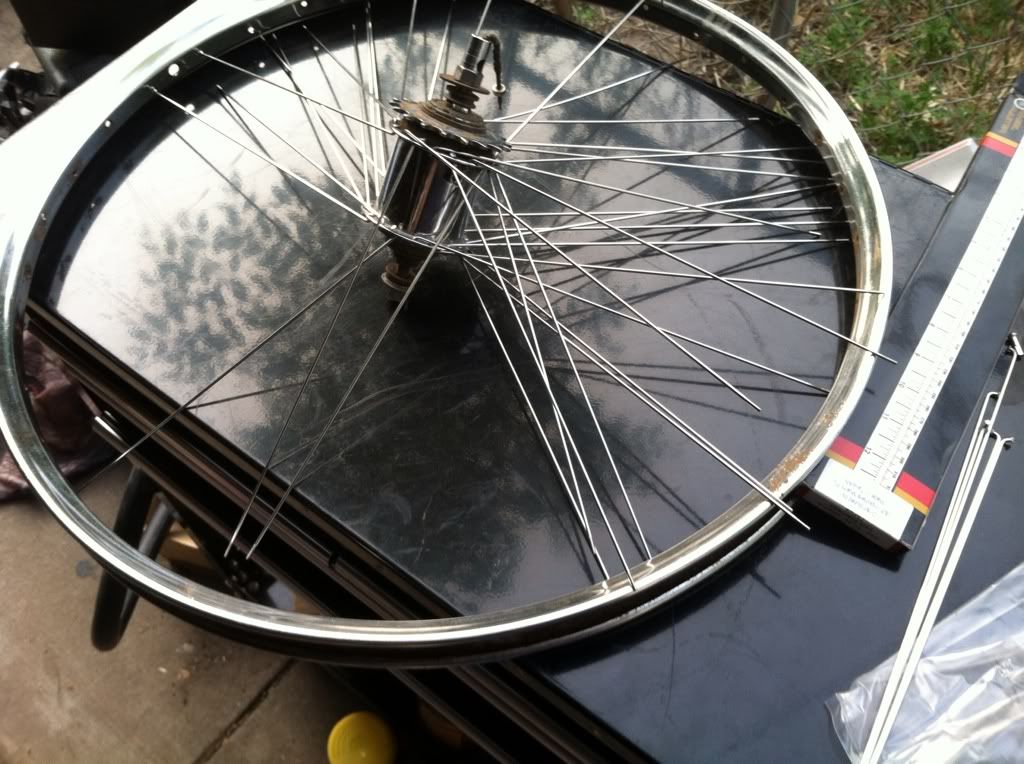 One side done...
Ready to put a tire on and stick on a bike!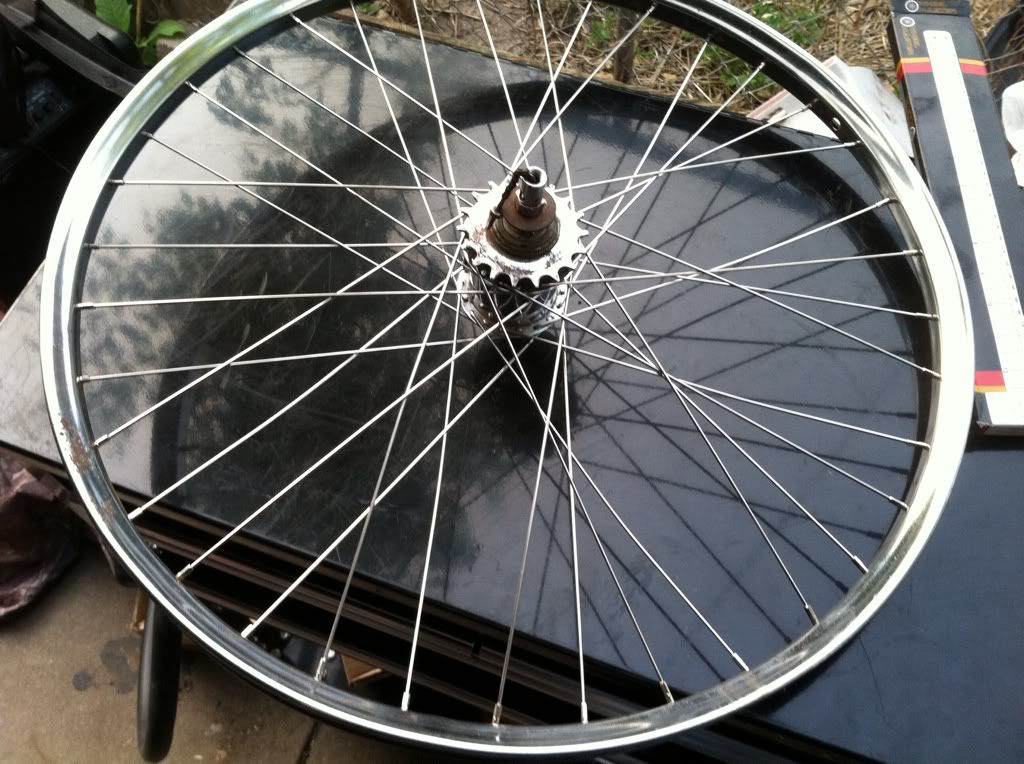 Still throwing some tire ideas around, these grew on me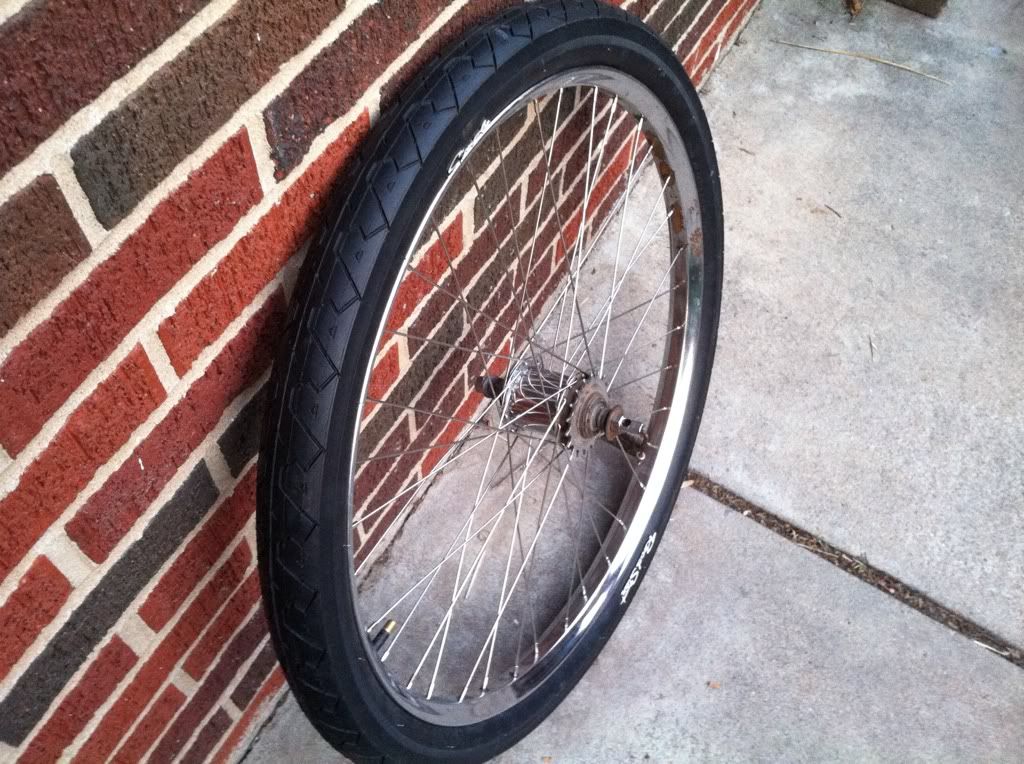 And finally on the bike!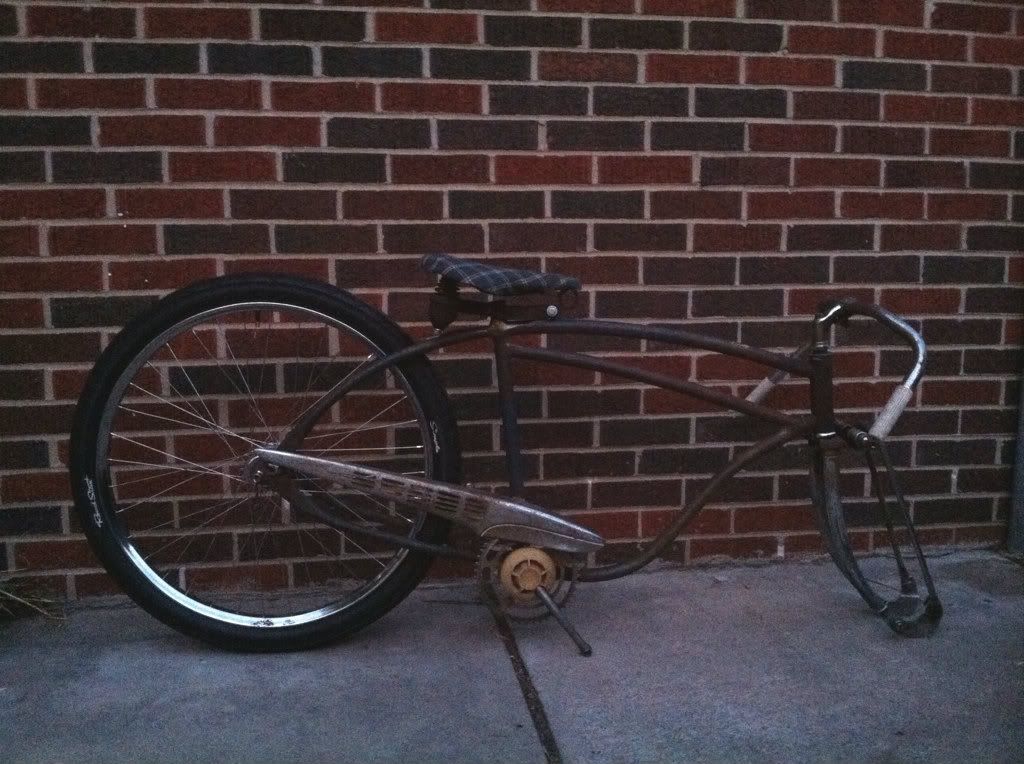 I'll stop loading a thousand photo's now, for the time being