I was frustrated at first by the stock frame aspect of the Build Off, as I NEVER leave my frames alone. The stretching, the flipping, the bed frame, I'm always doing something.
But I've actually started looking forward to this build now, as a chance to flex my creativity within that restriction.
Here's the base, some unremarkable Schwinn frame that I picked up at some point, and a rat trap springer that I bought from Fuzzyktu last year.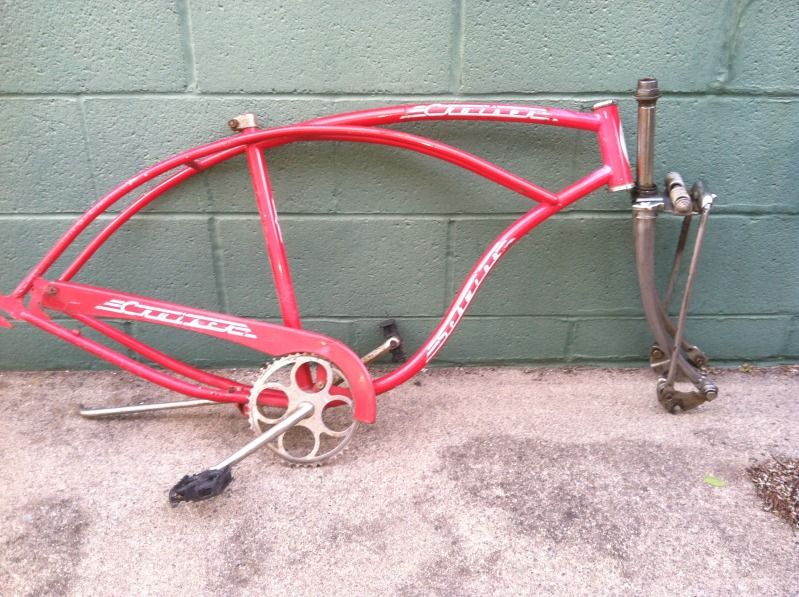 I'll be using some parts from this Exerciser that I got for free from a neighbor, including the 65 tooth chainring.
As to the name Hood Rat, this refers not to my neighborhood, but to the fact that what you don't see is the many many car and motorcycle parts that will be going on this bike.
Good luck, everyone! I'm glad to be on board for the ride.