Bike parts day! My 3 speed wheel set came today.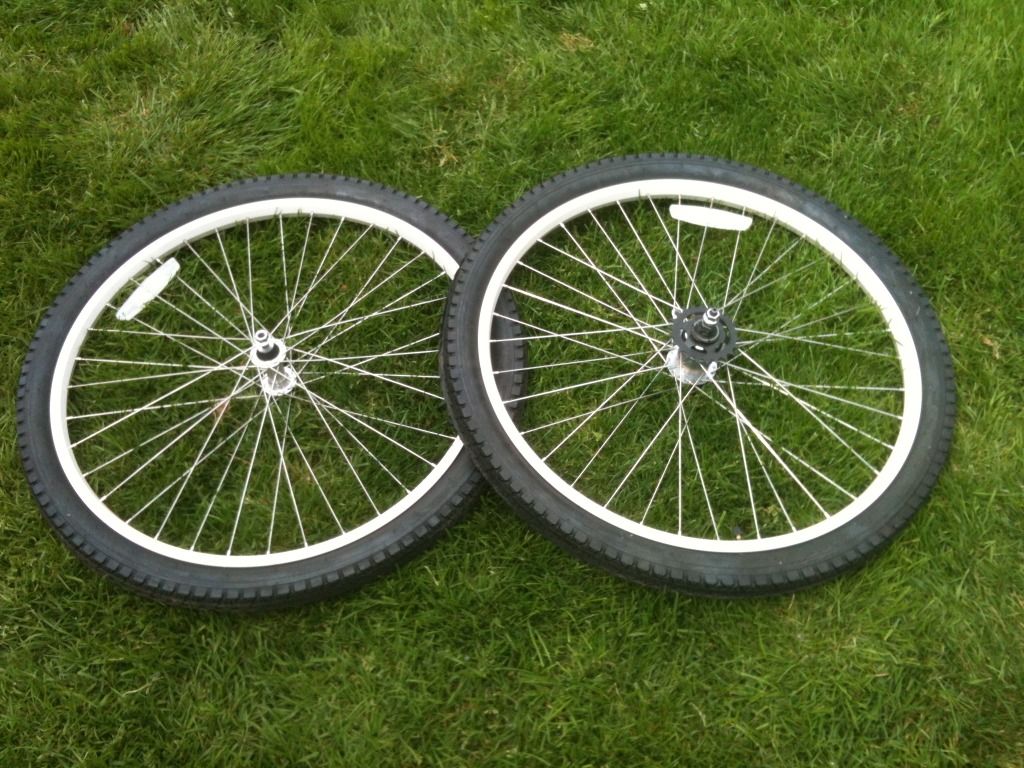 The only problem is the frame is going to have to spread quite a bit to fit the hub. Any suggestions/tricks?: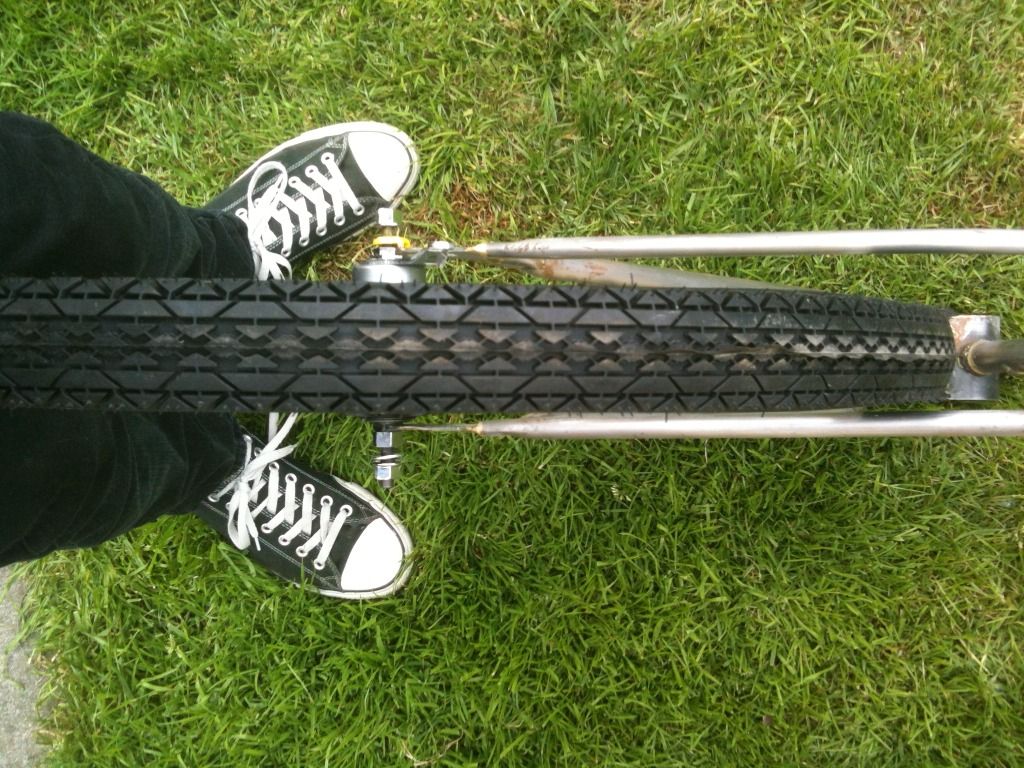 I will have to take out the dremel to grind the forks to get the front axle to fit: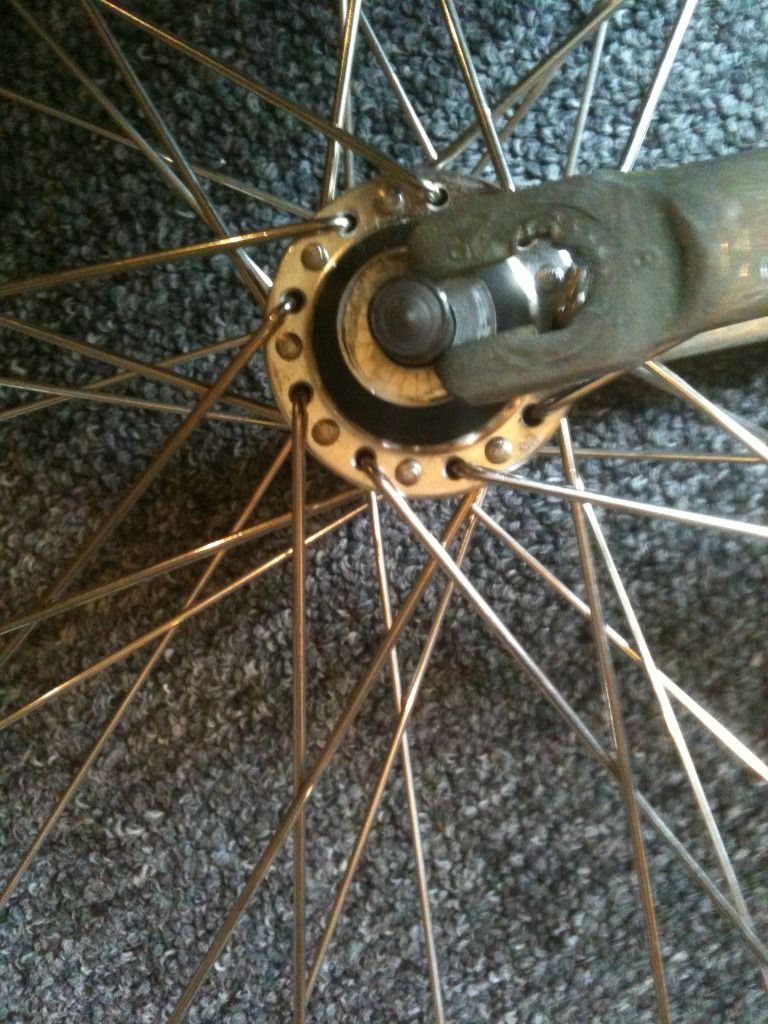 .