Hey everyone! i've been waiting for the first day of the build off to come along and gathering parts for my build for months.I have had quite a few ideas, but have settled on a board track style bicycle.I have have cool colour scheme based on a board track motorcycle from 1913-1914, but using the frame and bits I have below.Think grubby, dirty, with lots of age a character to it. Here are the parts I have stored and picked up so far. I have more parts on the way! I have a doner ladies bicycle for all the headset, crank, bottom bracket, stem, handle bars, spare fenders, chainguard, chain and 26'' wheels with coaster brake.I will be building a tank to go on it.
Here is the frame I have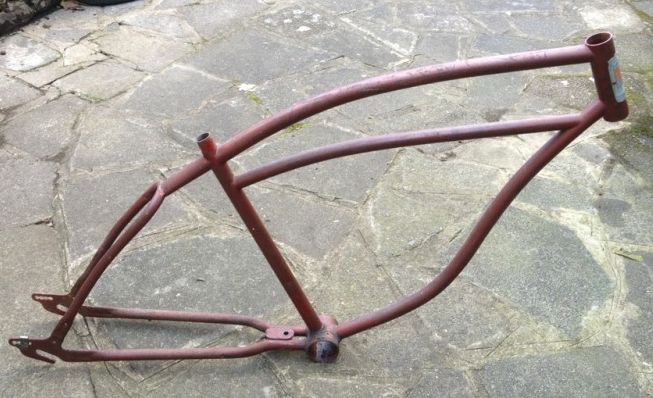 and a few of the bits to go with it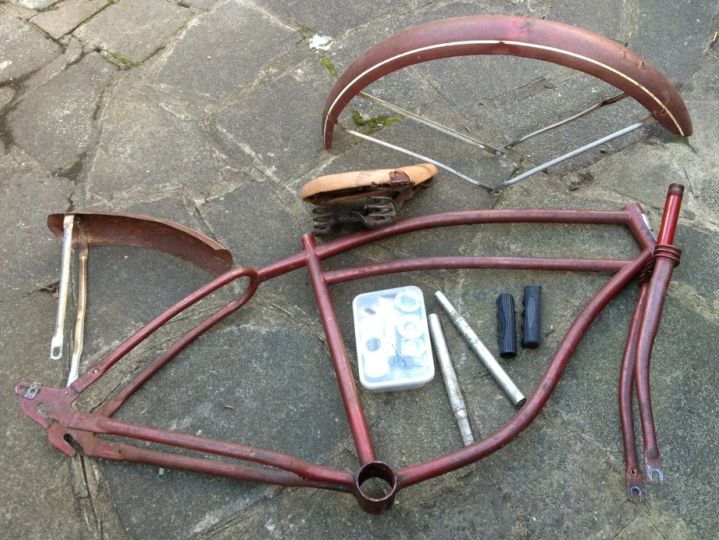 Some black Fat Franks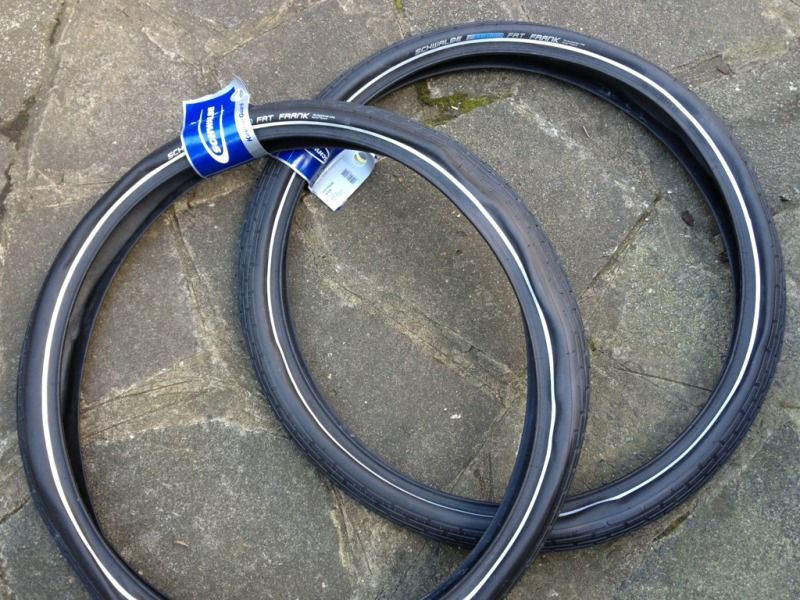 I had such a great time building my last build off bike ' The Grady Rocket '.
Can't wait to start this one! Stay tuned