Here's a plethera of pics of my Flying Merkel tribute.
The build thread can be found here:
viewtopic.php?f=21&t=35632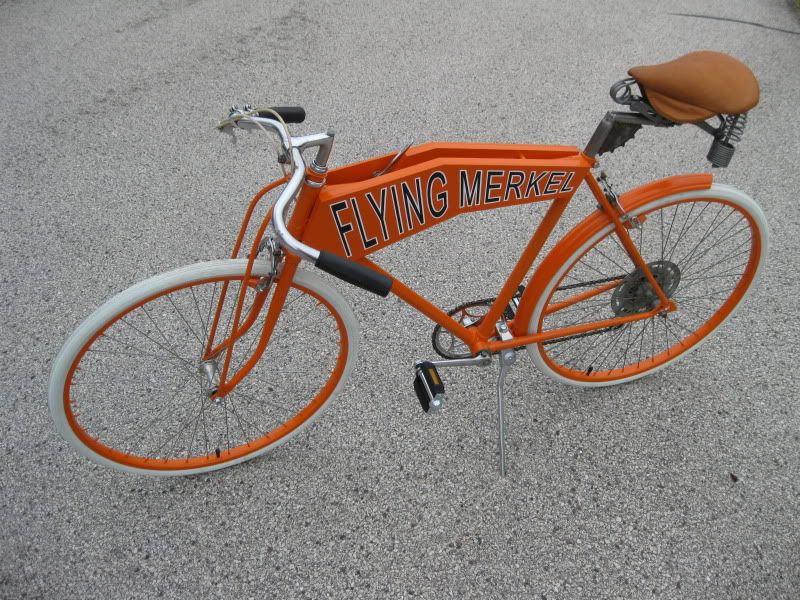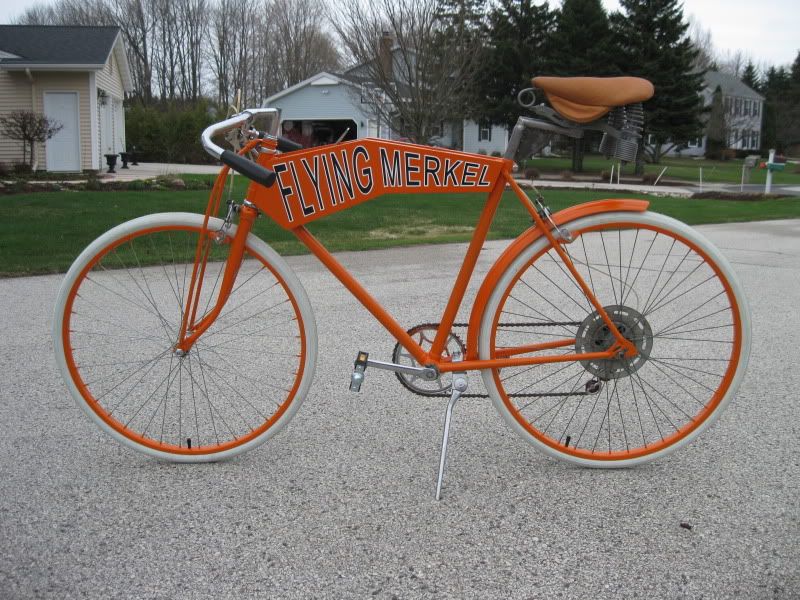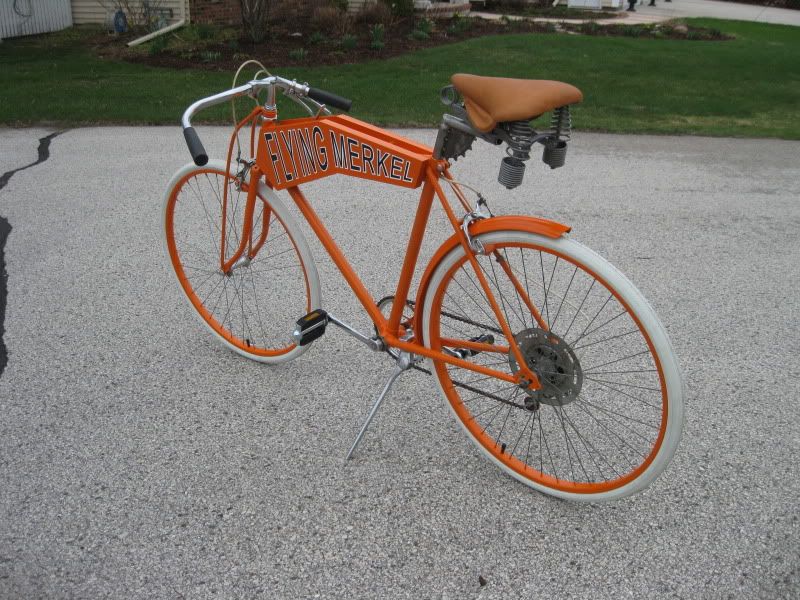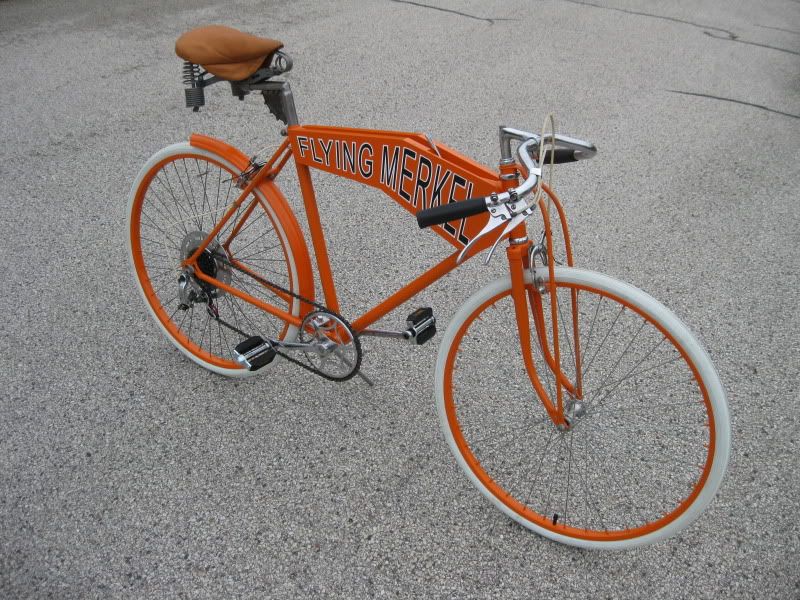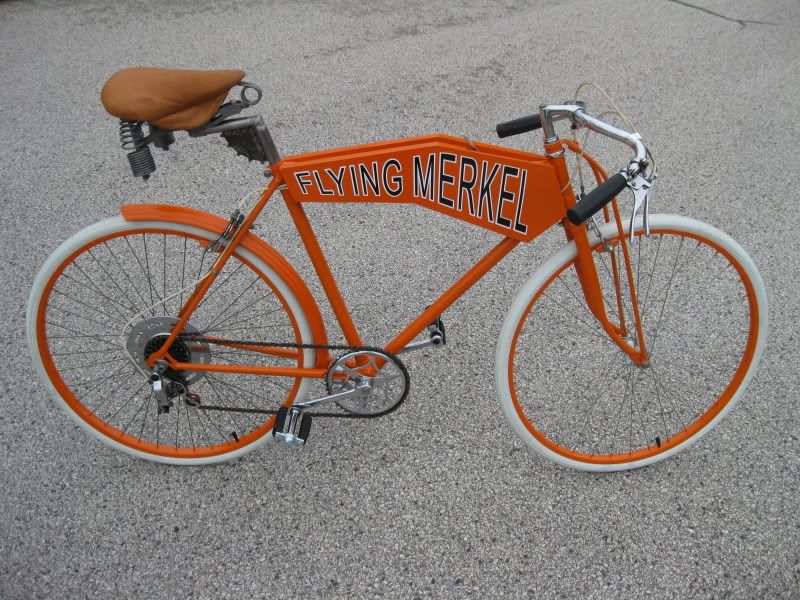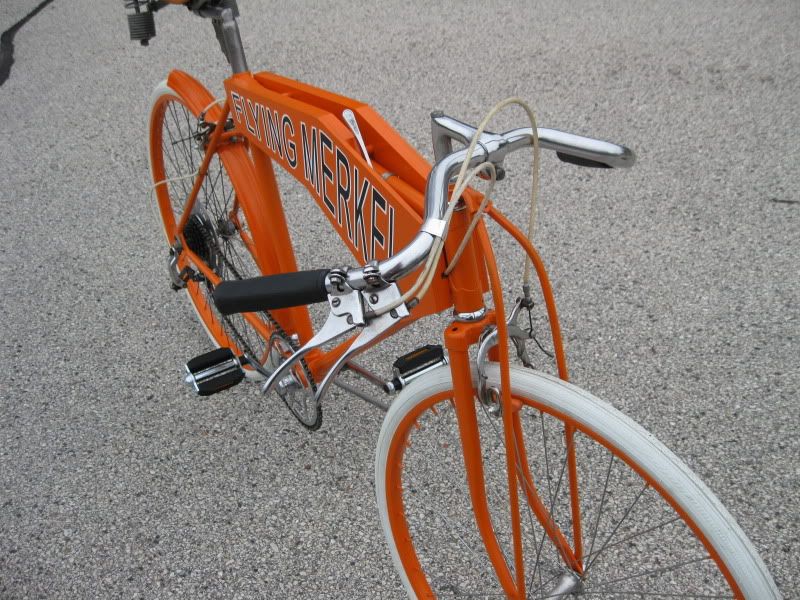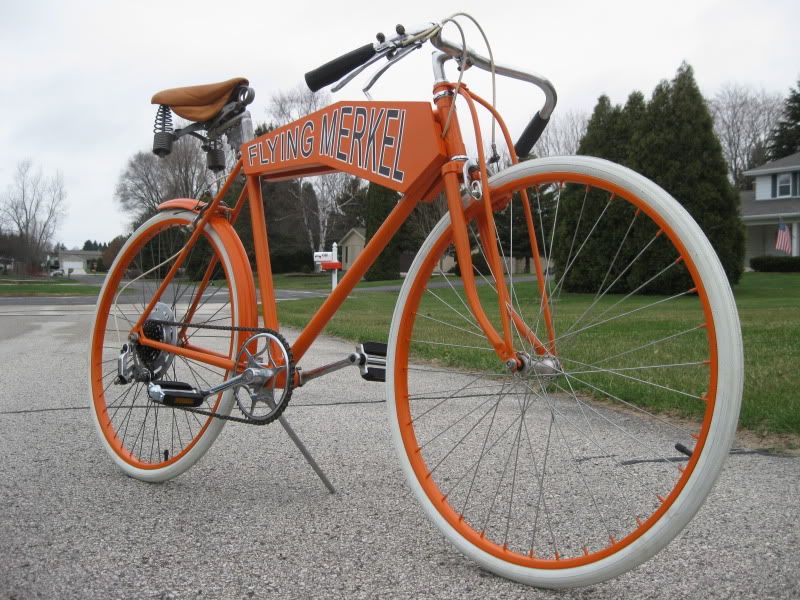 A couple of action shots of me taking it for it's inaugeral 'flight'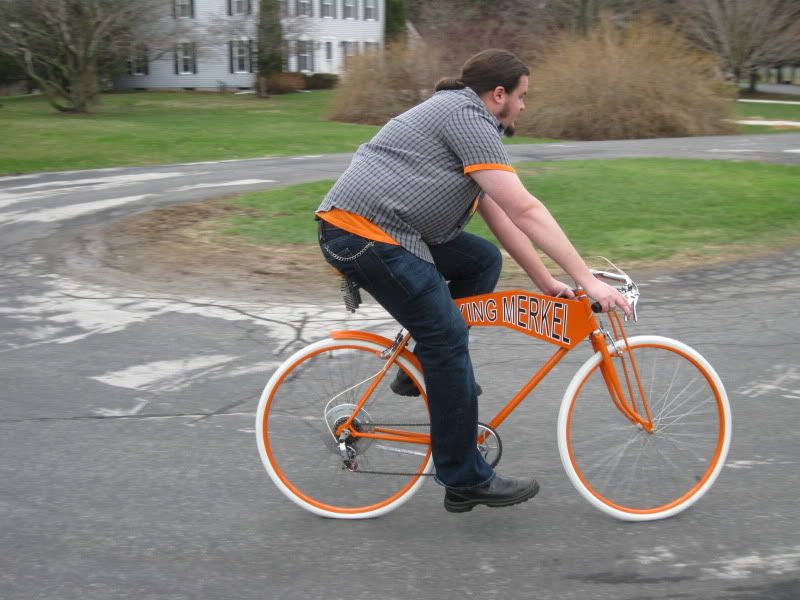 And I had to get one in the classic 'Maldwyn Jones' pose. For those of you unfamilliar, here's the intrepid rider and his machine:
And here's me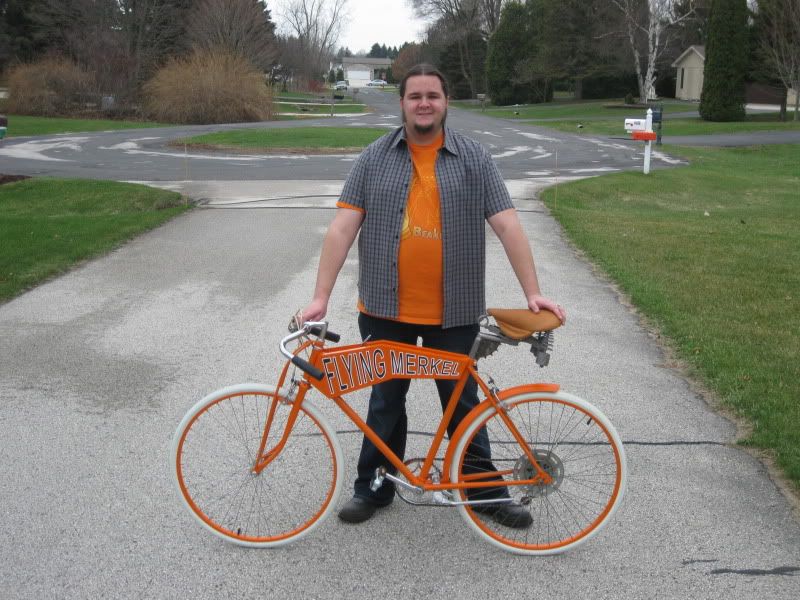 Again, a huge thank you to all of you who have been following this and helping with parts, know how, and friendly conversation/criticism. I hope you enjoy the finished machine as much as I do. I'll soon be tearing up the streats of Milwaukee, where the Merkel first came to be.