suprised my grandson with this ross pirana for x-mass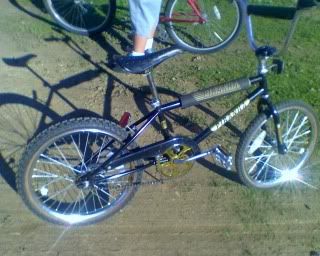 got from a friend who collects old school bmx stuff and for a great deal ,you can see its in pretty good condition down to the o.g. pads.
its from the early 80s has great gold anodized chainring and you can see the anodizing in the middle of the rims pretty cool !
all we had to do was add some new peddals and tubes and she was ready to roll ,had it stashed in the old rv camper and sent him in there to get me some thing ,yep thats what builds memories ..and the proud owner anthony( 8 years old) and
already has the collectors bug!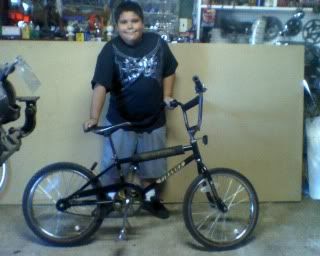 here"s a shot of some of the madness