I picked up this 35 - 37 long frame Colson for $5 from a woman who was using it for a lawn ornament. Never built a RatRod before but once I got it home I saw another one that a friend had converted to a custom so I got inspired to do the same. Don't have a complete plan yet but I mostly plan on using parts I already have with the exception of the tires I bought. Pictures show the "as found" condition in full white paint and the front fender on backwards.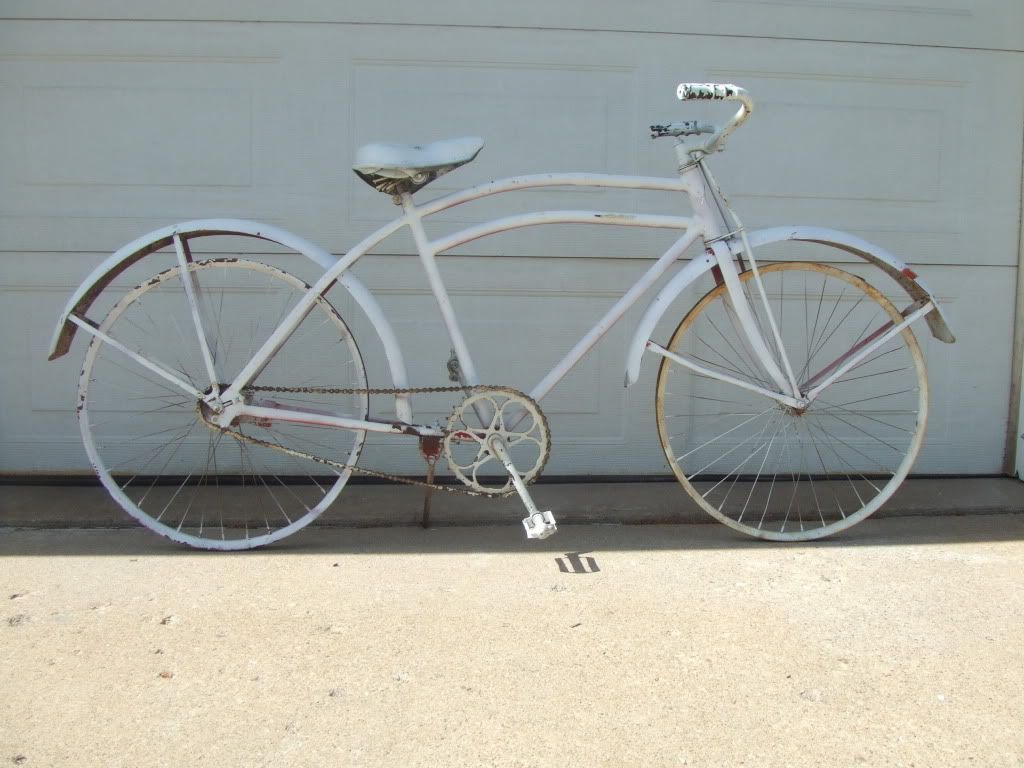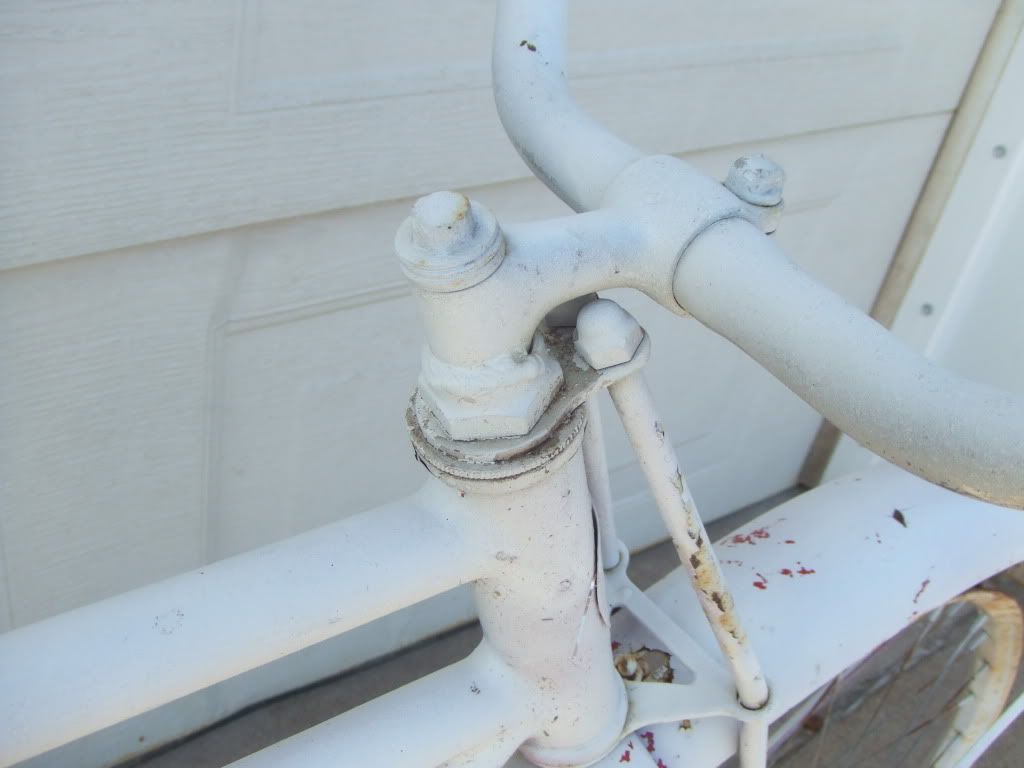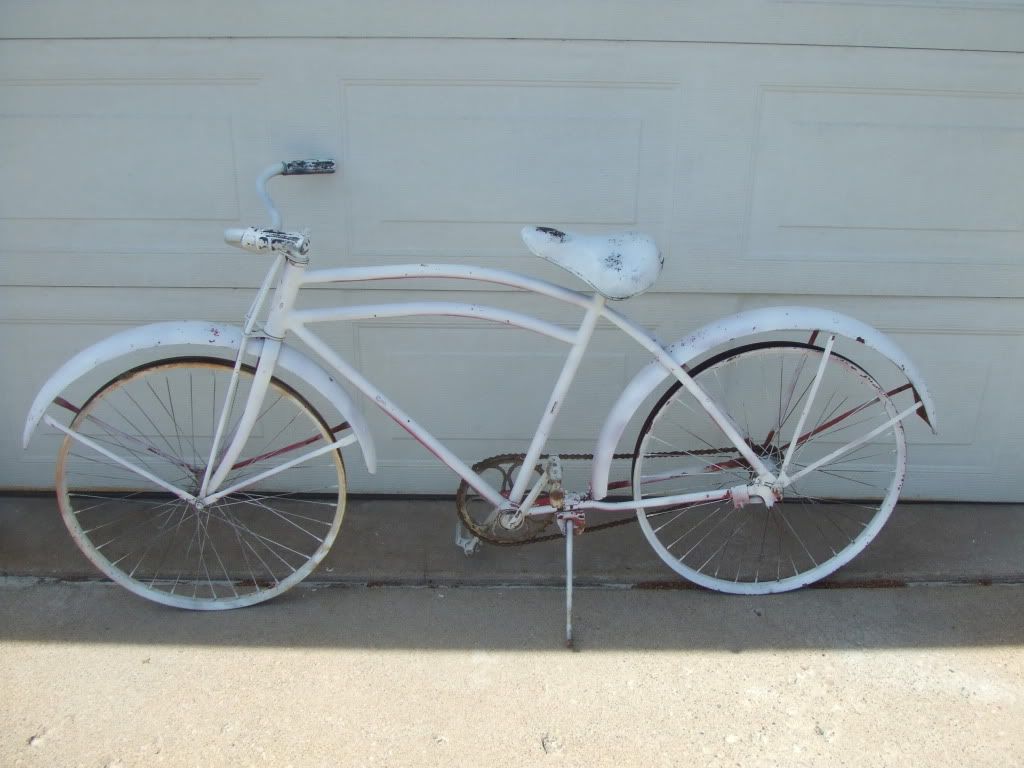 These pictures show a set of Elgin wheels with the Finned Air Cooled hubs. Tires are 26 x 2.4 & 26 x 1.25.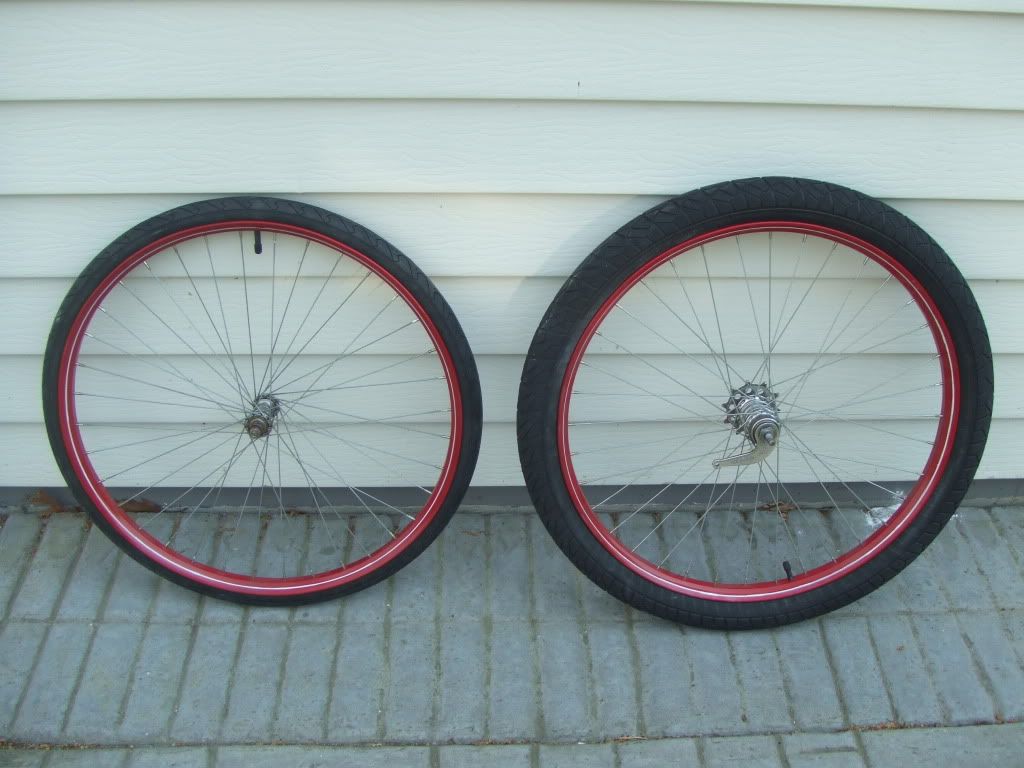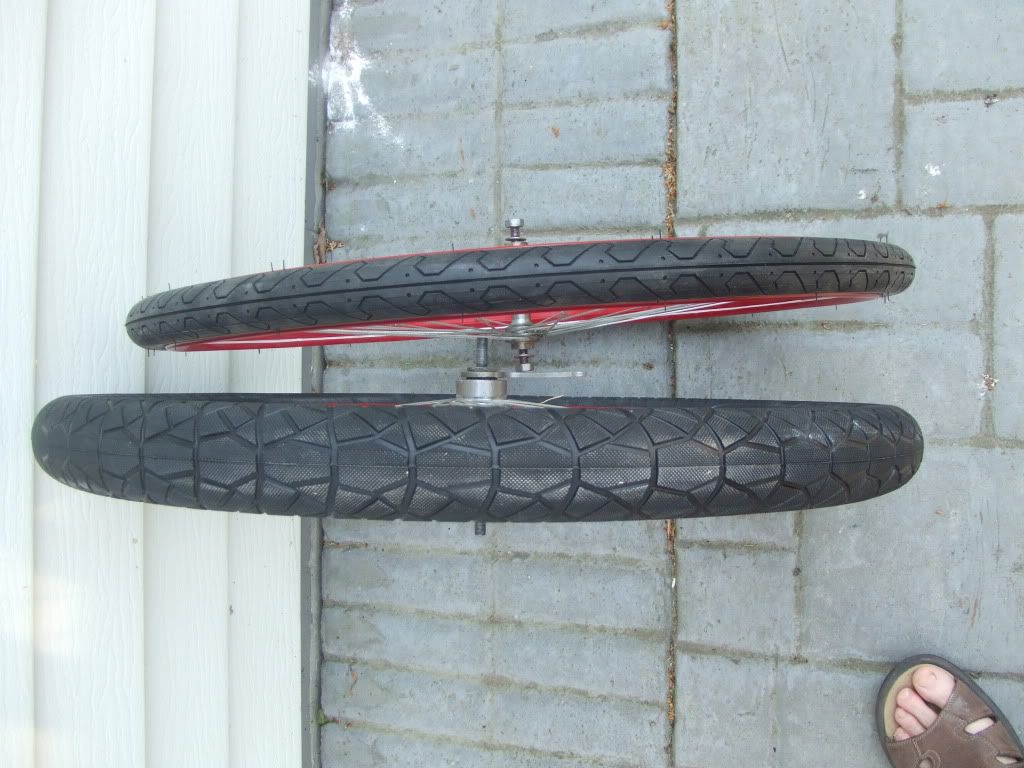 Fenders removed and new wheels installed.