Last year sucked for me, I had just started at a new school and was still trying to find my stride. and i just could not complete "the elgin expirement" 41 elgin. dont worry about the fate of the old beast, shes doing just fine collecting dust in the corner of the garage. ive been collecting parts to give her a full restoration. there is a special story involving a new chainguard for this bike, but that story will be coming up soon...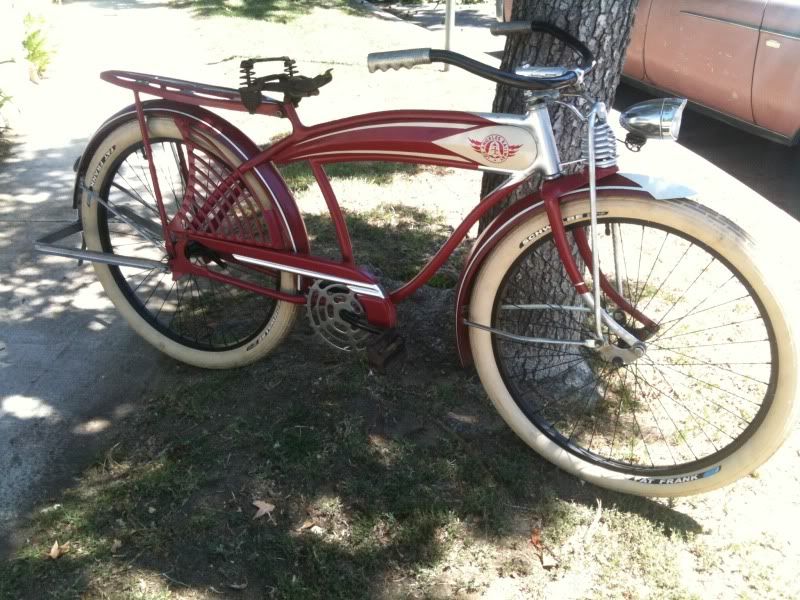 so lets focus on this years bike. shes a 1956 J.C. Higgins Jetflow. sporting original paint and chrome.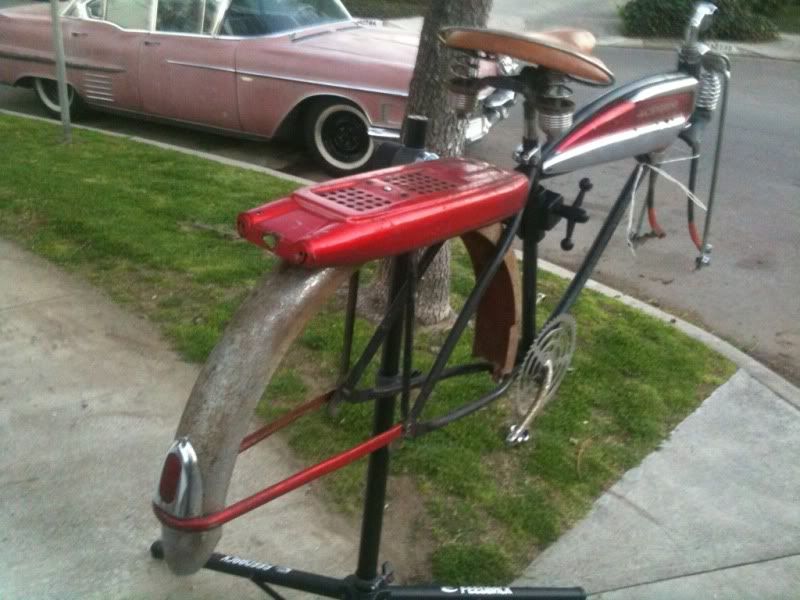 I came to own it through 2 members from our humble little site.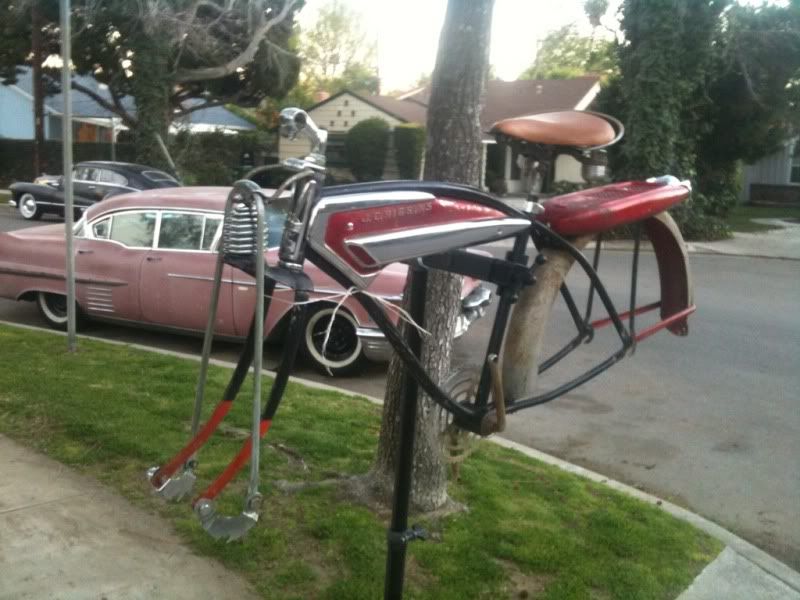 shes complete and i have (almost) everything i need to put her back together again - however, that may be a bit boring. - everyone likes gofast bikes here... right? and i love riding antique bikes as much as the next guy, but really commuting on these big boys....
can be a bit time consuming and tiring.
so... the plan is to make this jc higgins a lean (hahahahahaha) mean, commuting machine.
if that fails - ill put it together like the LLSX53 and we'll all have fun.
for now...
http://bicyclesource.us/product/profile ... -29565.htm
http://www.biking.com/files/cache/metro ... 0e7ff6.jpg
and
http://www.choppersus.com/store/product ... et-Billet/