I present to you: Raceliner (I'll always put a pic of its current state first.)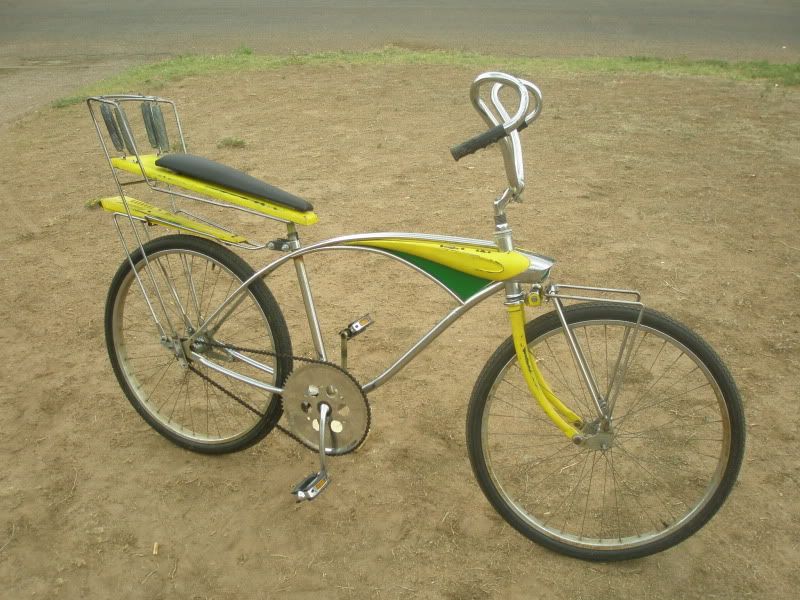 I am started out with the 1959 Sears Flightliner pictured here: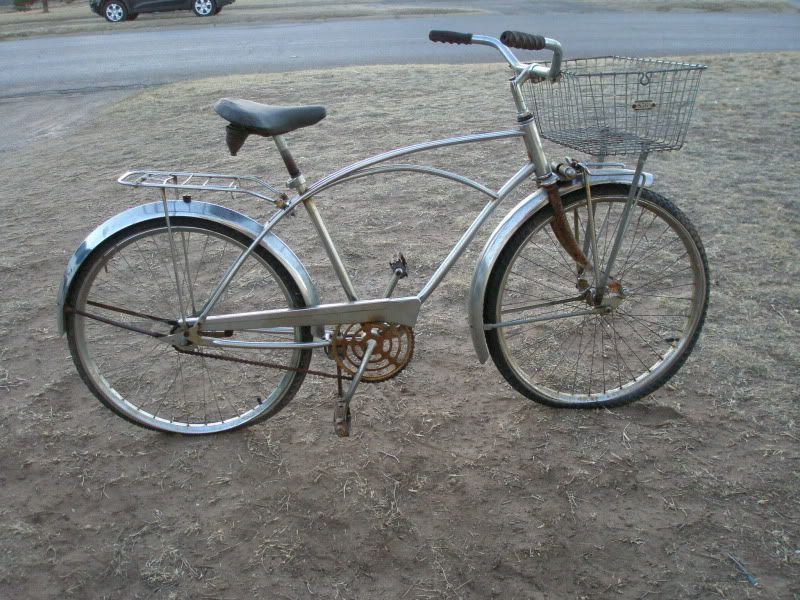 And some parts from his sister: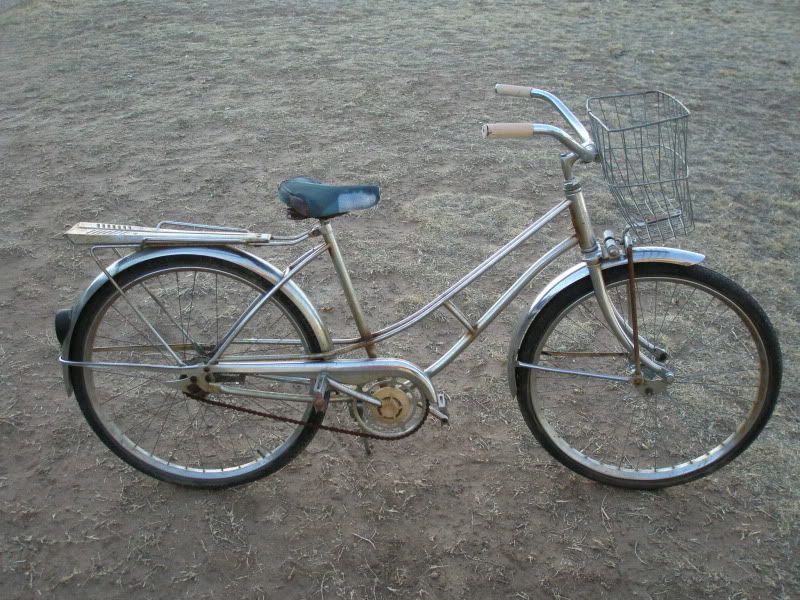 These bikes were bought in Roswell New Mexico, on Presidents Day weekend. I have been saving parts and lookin for ideas since then.
Here is the bike as it sits the first day of the build off: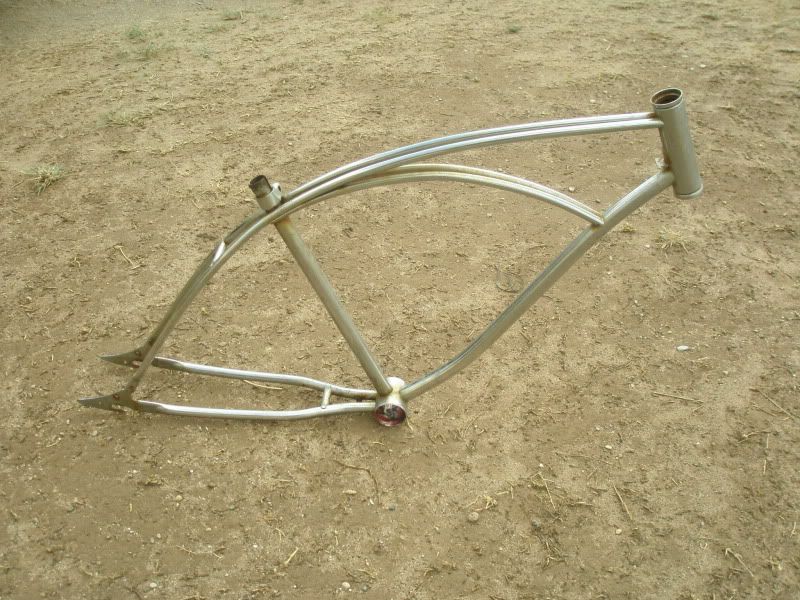 This sprocket and rat-trap might make it on the bike, i am still kinda feelin it out: