So here it is, just a day to go, and I got this thing together! With so much of my time spent out-of-state, I had to forgo the candy yellow over silver flake I'd originally envisioned, and went with a finked-out "ratina" look, instead. Inspired by Ed "Big Daddy" Roth's show cars and monster cartoons, this decal really set the tone: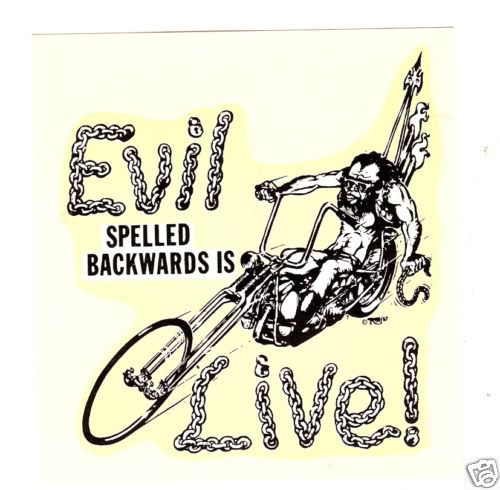 So here it is: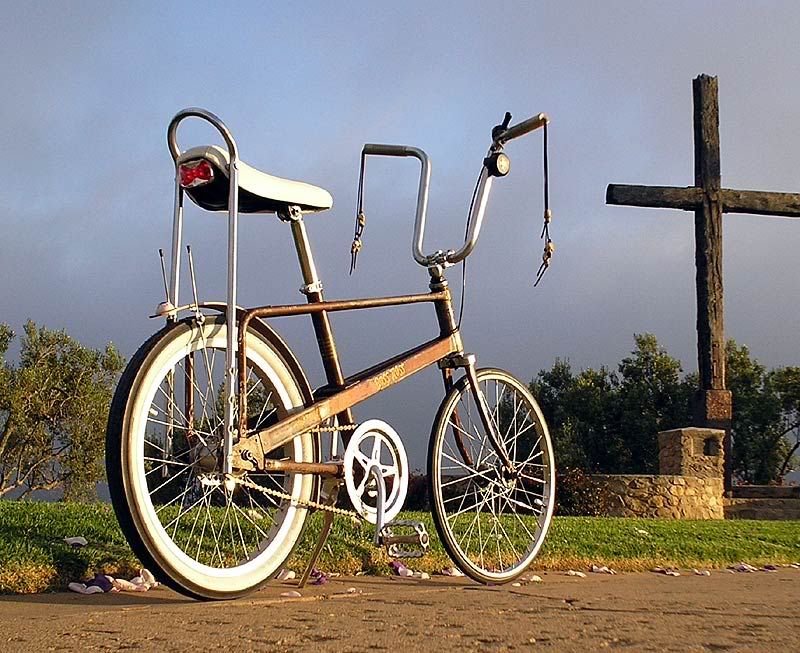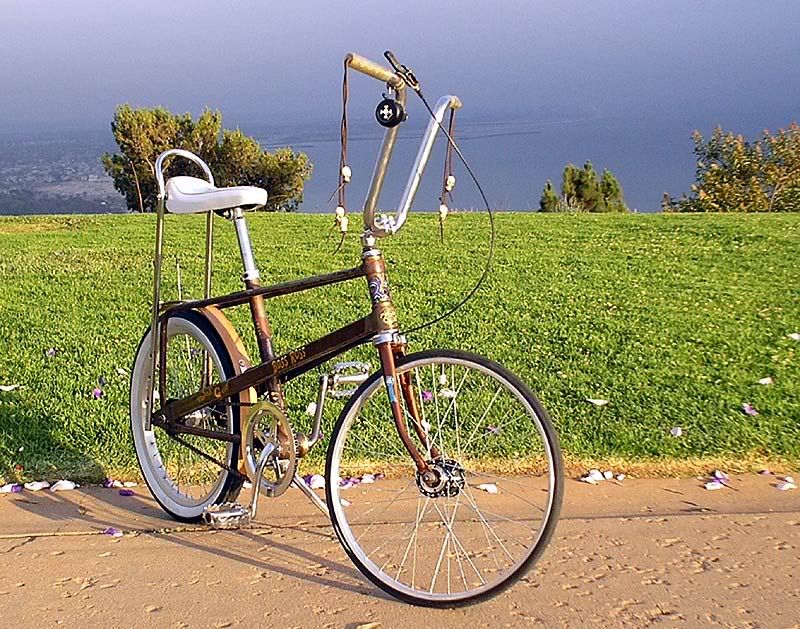 BEFORE:
AFTER: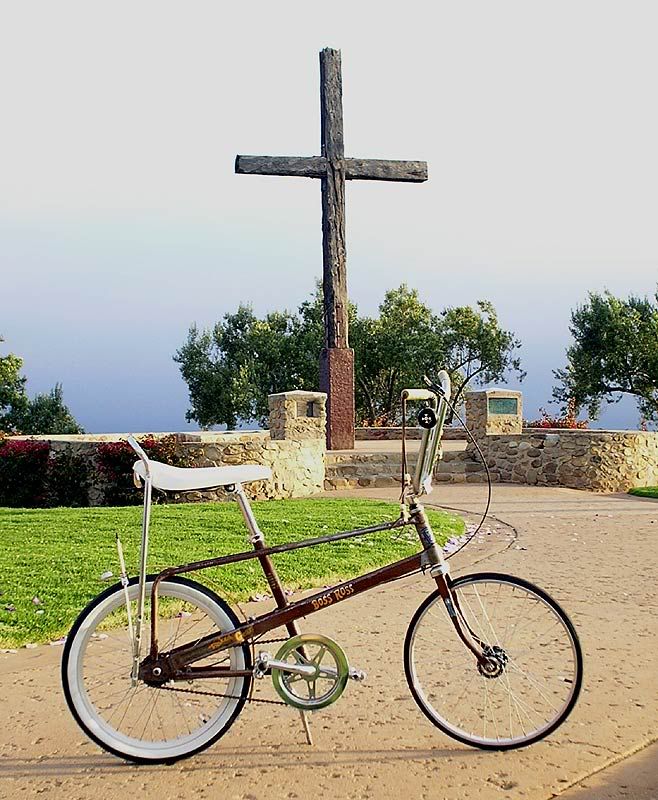 ..and now the details: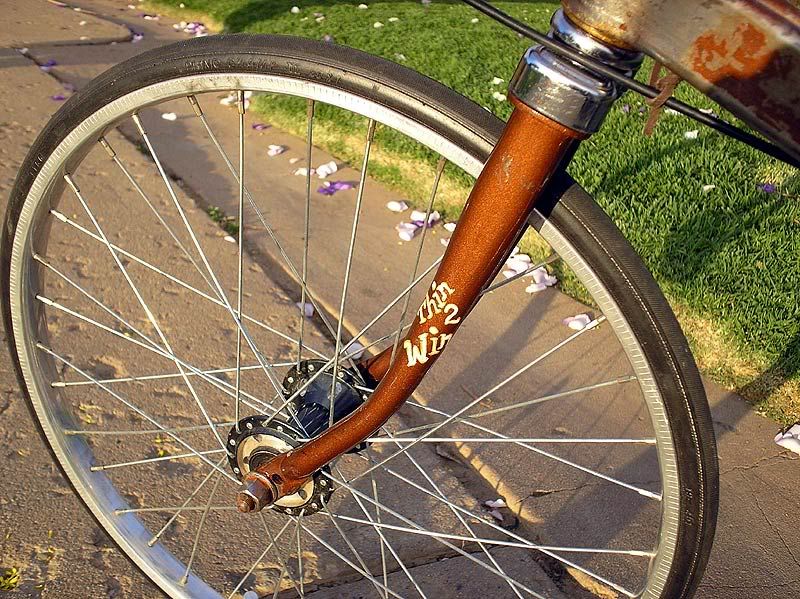 A micro-mini BMX wheel (451mm) up front features a 1" wide slick and a six-shooter XS hub. This is dragster-cool, Daddy-O!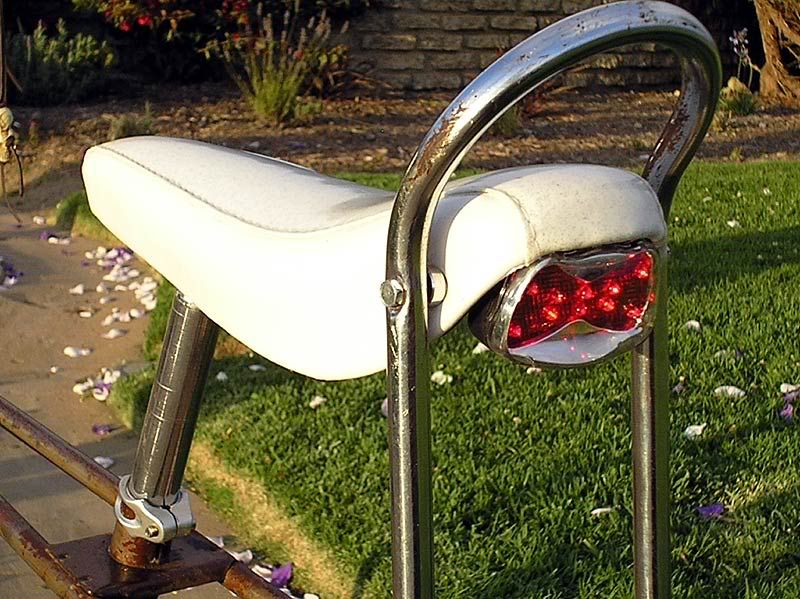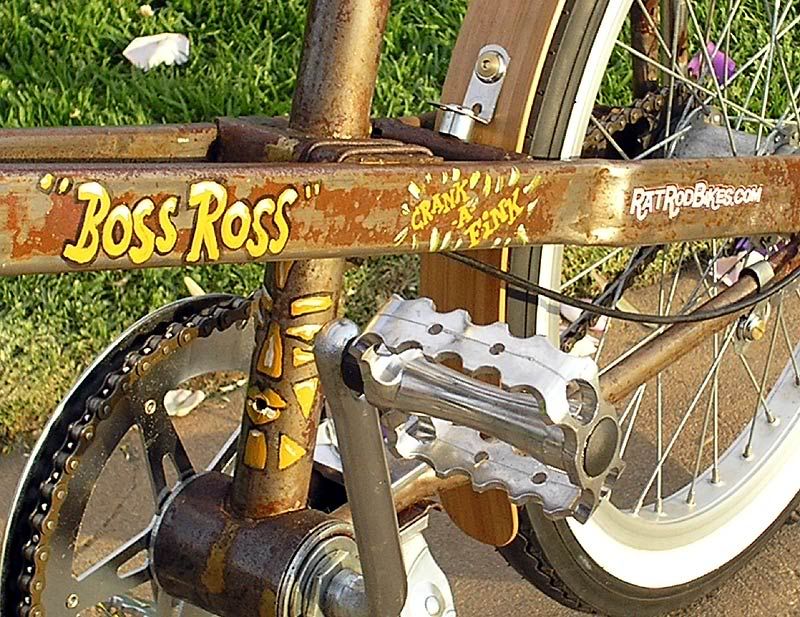 The black widow's hourglass on that taillight gives followers a warning, and check out how those aluminum pedals echo the design of that seatpost clamp!
Big Daddy - style sayings and cartoons appear here and there on the frame and fork. Here are a couple more: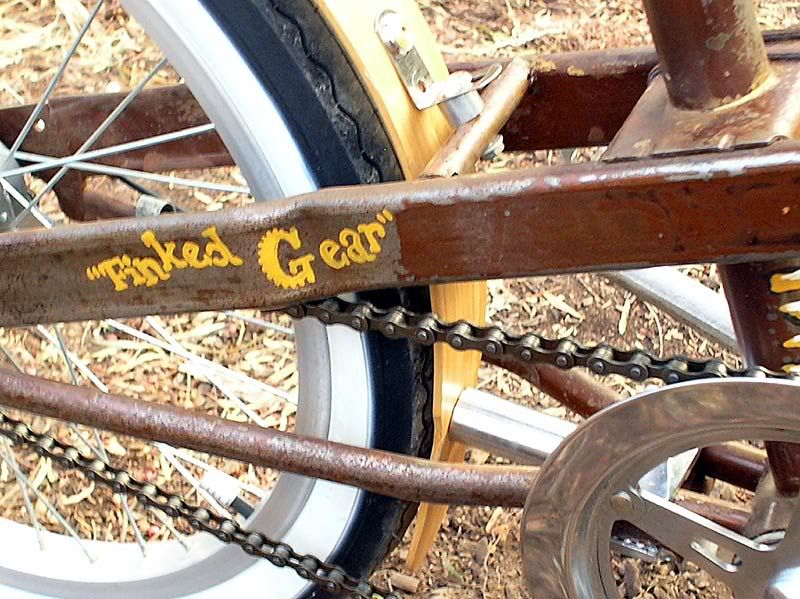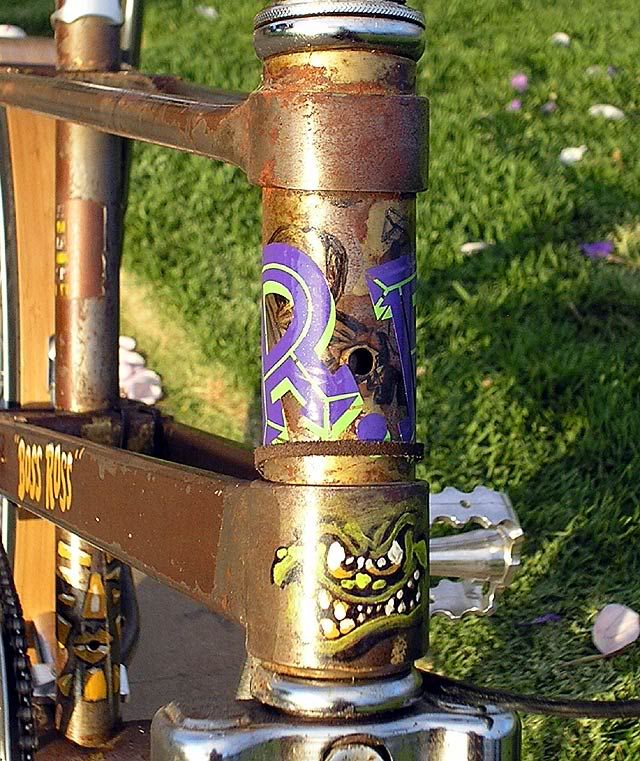 How about the spaced-out eyeball and antennae on that tiki-tough bamboo fender?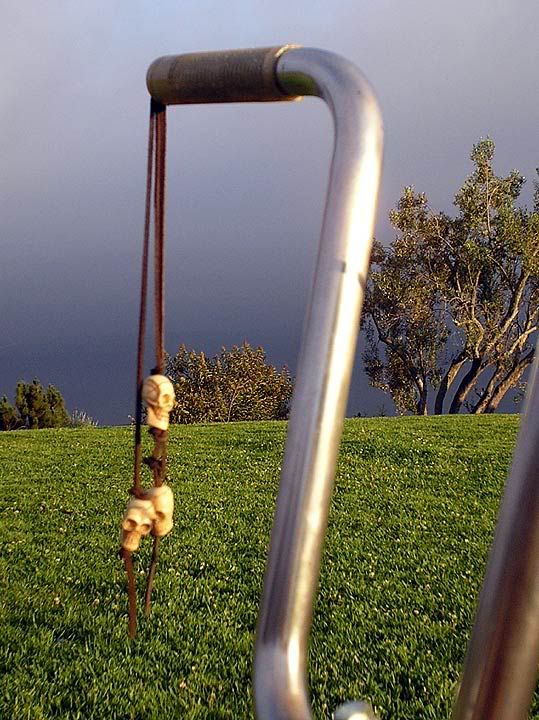 Those super-narrow mini-apes received glitter grips, a double-clamp stem and these leather tassles with resin skull beads.
Two more for the road!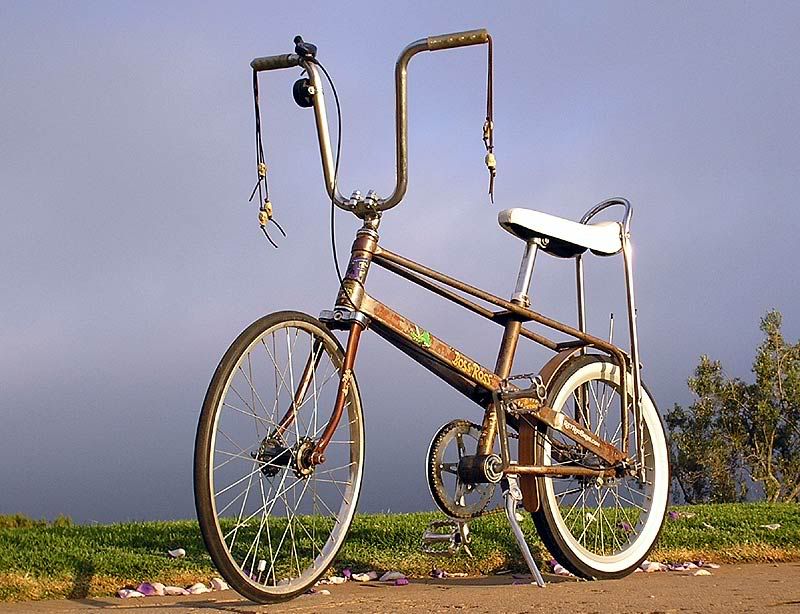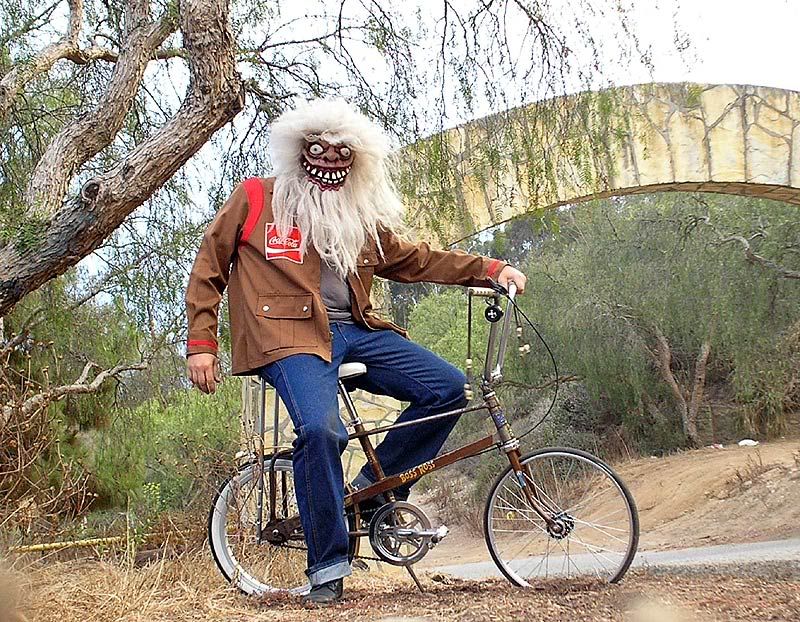 BUILD THREAD:
http://www.ratrodbikes.com/forum/viewtopic.php?f=50&t=26170&st=0&sk=t&sd=a